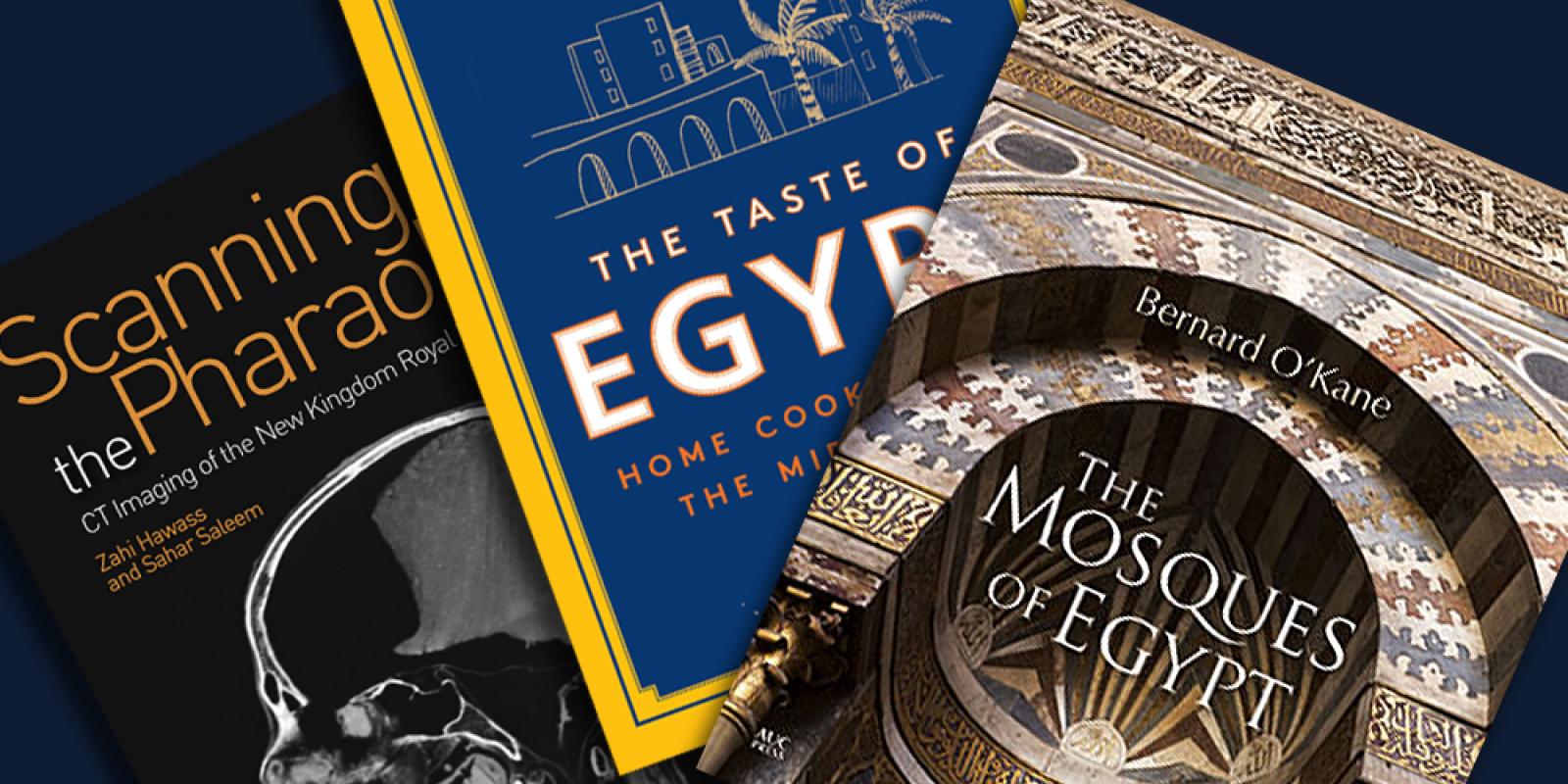 AUC Press Books Receive International Acclaim
AUC Press Books Receive International Acclaim
After celebrating noteworthy sales of just under LE 1.5 million at the Cairo International Book Fair, up LE 600,000 from last year, AUC Press continues to stand in the spotlight, receiving international recognition for three of its titles at the PROSE Awards (Scanning the Pharaohs and The Mosques of Egypt) and the Gourmand World Cookbook Awards (The Taste of Egypt).
Each year, the PROSE Awards recognize the best professional and scholarly works under a selection of categories. AUC Press titles were awarded under two categories: Scanning the Pharaohs: CT Imaging of the New Kingdom Royal Mummies by Zahi Hawass and Sahar Saleem won under the Popular Science and Popular Mathematics category, and The Mosques of Egypt by AUC Professor Bernard O'Kane received honorable mention in the Architecture and Urban Planning category.
"Judged alongside renowned publishing companies like Elsevier, Wiley, McGraw-Hill, Chicago University Press and California University Press, these awards are an impressive reflection of the growing reputation of AUC Press within the publishing world," said Nigel Fletcher-Jones, director of AUC Press.
The Mosques of Egypt offers an illustrated survey of Islamic architecture in Egypt. O'Kane, professor of Islamic art and architecture at AUC for more than two decades, said he was "delighted to have the book recognized by such a prestigious and competitive award." Scanning the Pharaohs evaluates the results of CT imaging conducted to examine royal mummies of the New Kingdom. "I'm particularly pleased that we won a science category this year, as I hope it will encourage more submissions from this side of the academic community," said Fletcher-Jones.
Additionally, AUC Press saw its book, The Taste of Egypt: Home Cooking from the Middle East by Dyna Eldaief, become the national winner in its category, Best Mediterranean Cuisine Book and Best Arab Cuisine Book, at the Gourmand World Cookbook Awards. Praised as a "perfect introduction to the rich food culture of Egypt," by president of the award jury, Edouard Cointreau, the book will now go on to compete within its category for the Best in the World. Results will be released in May at the annual Gourmand Awards Ceremony.