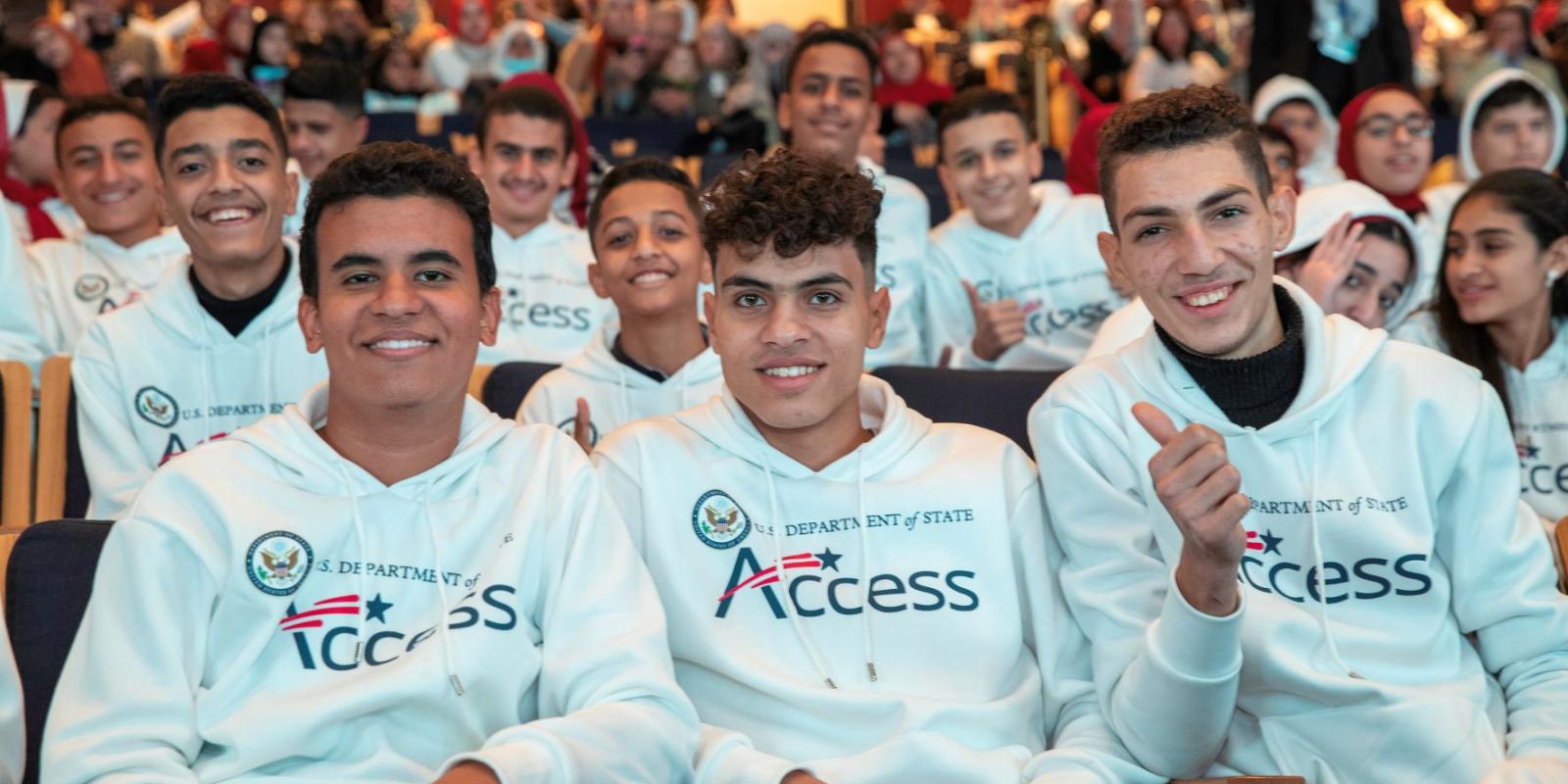 School of Continuing Education Receives $500,000 Grant for Supporting English Language Education in Egypt
School of Continuing Education Receives $500,000 Grant for Supporting English Language Education in Egypt
AUC'sSchool of Continuing Education (SCE), has been awarded a two-year, $500,000 grant from the Regional English Language Office (RELO) at the United States Embassy in Cairo, marking the largest single award from the U.S. government to SCE in recent memory.
The grant will support several English-language programs offered by SCE, including its work with the English Language Resource Center at Al-Azhar University, the Mentors project for English-language teachers across Egypt, the Spelling Bee at Al-Azhar, work with the Grand Mufti and more.
"SCE's mission is to be accessible, affordable and applicable, and this grant allows us to reach more teachers, students and Al-Azhar faculty across the country," said former SCE Dean James Ketterer. "This award underscores SCE's longstanding partnership with RELO while supporting important educational offerings for many Egyptians."
The school's programs and partnerships department offers a variety of programs tailored to the needs of a diverse audience with regards to age, education, socioeconomic background and experience, explained Doaa Salem, director of the department. "Through this grant, we are happy to meet the expectations of faculty, teachers and students across different governorates and achieve SCE's mission to extend the resources of AUC to a larger community," she added.
Learn more about SCE's ongoing and upcoming programs that this grant will support.
English Language and American Culture Series
English-language learners across Egypt are diving headfirst into American culture with monthly lectures led by AUC faculty and staff from the United States. The lectures in this free series each center on a theme related to American culture. Topics include history, culture, science, entrepreneurship and media literacy. This is a collaboration between SCE and the U.S. Embassy's American Center Cairo.
Bridge Plus Program
This is a preparatory academic and cultural program in English designed to prepare high school students for college life. It aims to foster increased understanding and awareness of American perspectives among Egyptian students.
Nile TESOL Teacher Training program,
This program provides professional development opportunities to teachers across Egypt, awarding teacher training scholarships to 30 active members of Nile TESOL per year. The program aims to enhance and widen the language teaching skills and professional networking of teachers with limited or basic language and teaching experience.
English Access Microscholarship Program
Funded by the U.S. Department of State and managed by the U.S. Embassy in Egypt, Access is a global scholarship program that provides a foundation of English language and 21st-century skills to promising but disadvantaged high school students. The two-year program involves a variety of experiential tracks that develop cross-cultural understanding in addition to soft skills. The aim is to empower participants to pursue better educational and career opportunities and compete for future exchanges and study in the United States.
Conferences
SCE will deliver a series of mini-conferences to support educators and mentors in English and proposal writing in Cairo and Aswan.
Coming Soon
SCE will soon launch its English-Language Education program for faculty and specific audiences, which will cover the following:
1. Professional development opportunities for educators across Egypt
2. Management of the English Language Resource Center at Al-Azhar University
3. Implementing English-language learning opportunities for specific audiences (Grand Mufti and preachers)
4. Supporting national English-language competitions (Spelling Bee)