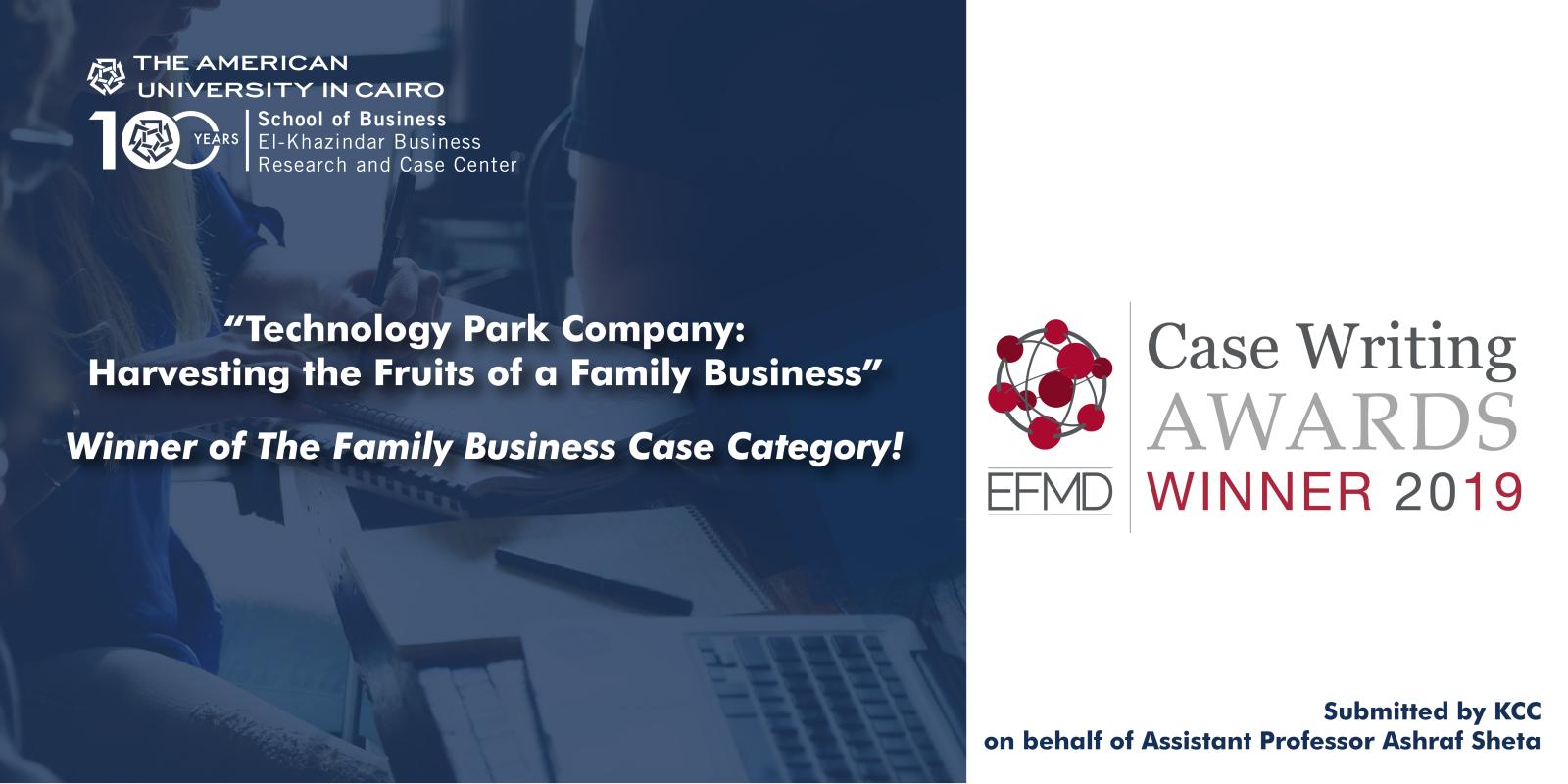 School of Business Faculty, Students Win EFMD Case Writing Competition's Family Business Category
School of Business Faculty, Students Win EFMD Case Writing Competition's Family Business Category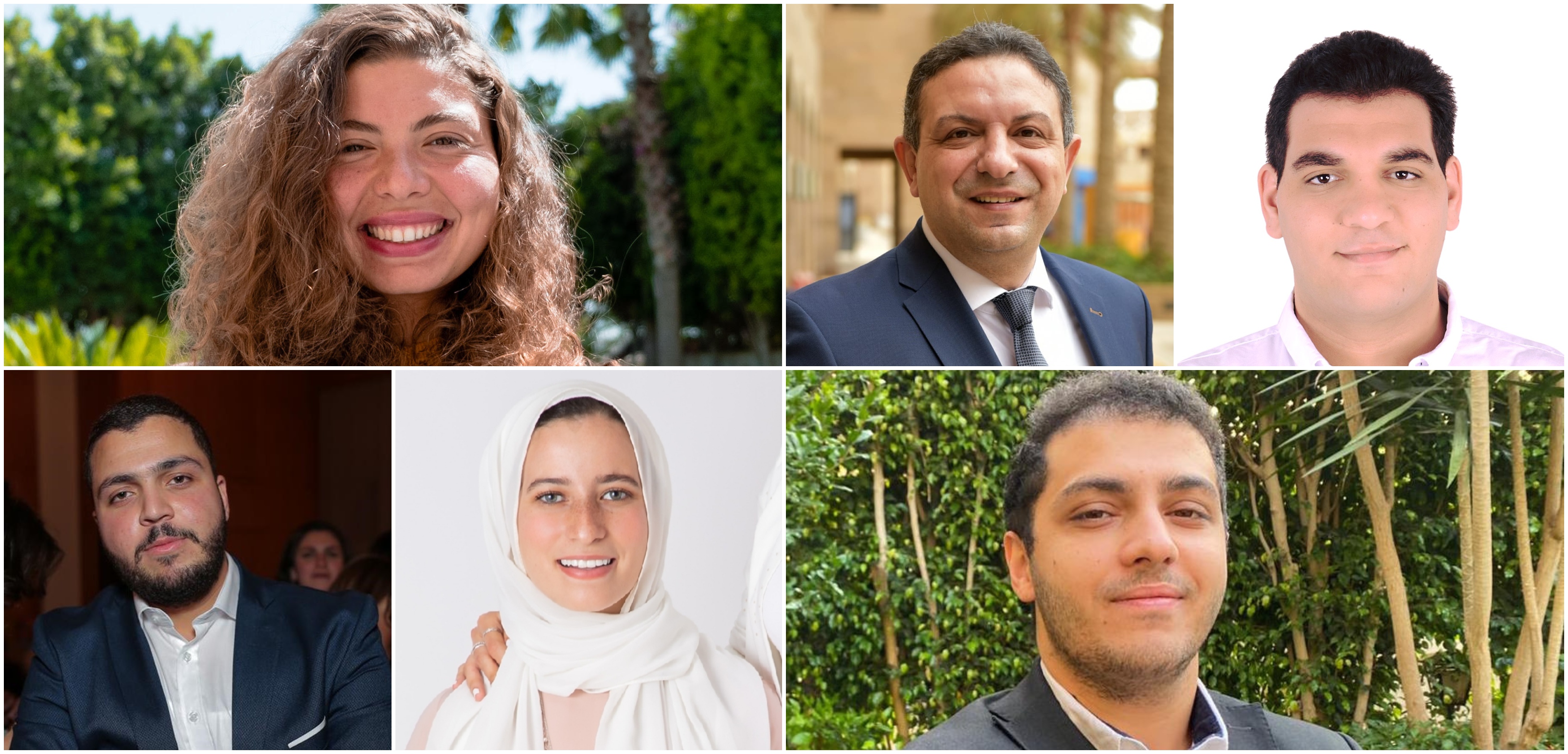 A case study submitted by AUC's School of Business El-Khazindar Business Research and Case Center titled "Technology Park Company: Harvesting the Fruits of a Family Business" won the European Foundation for Management Development (EFMD) Case Writing Competition's Family Business category.
The case study is authored by Ashraf Sheta, assistant professor in the Department of Management, in collaboration with a number of students: Gamila Ibrahim, Ahmed Mostafa, Ahmed Medhat, Ali Yehia Fouda, and Farah Tarek El Mosalami. It was the main learning output for the students through their Family Business undergraduate course.
"It is a great honor to be recognized by one of the most prestigious case competitions," Ibrahim said. "The EFMD Case Competition gave me the opportunity to work with smart-minded, enthusiastic and visionary artists."
The case revolves around Technology Park Company, a privately owned company operating in the IT field. Telling the story of the entrepreneur, the case moves through a timeline that takes the readers on the journey of his success, including challenges, speed bumps and family business-related concerns pertaining to the Egyptian context, such as succession, partner involvement, and separation of ownership and management.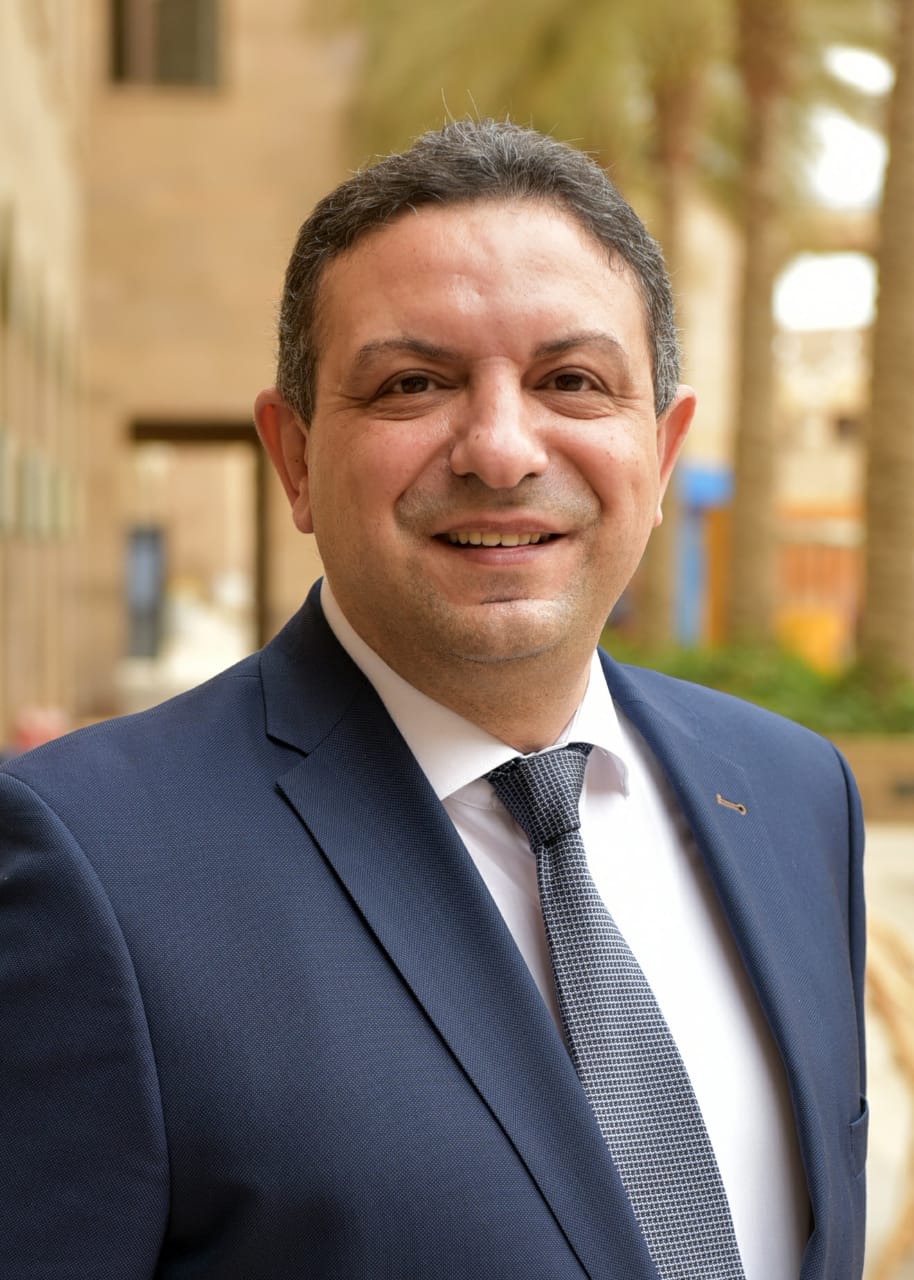 "With family businesses being so common in Egypt, and especially with the rise in the startup ecosystem, family business topics are relevant now more than ever," said El-Mosalami.
Echoing the same sentiment, Moustafa said, "While the award itself is a symbol of the hard work and collaboration with my peers, the journey of our personal aspiration is what I admire most about it. The small victories we had throughout the project are what I cherish. I'd like to thank Dr. Ashraf Sheta and my teammates for this outstanding achievement." Read more student testimonials here.

This achievement comes in line with KCC's drive to become the leading case development center in the Middle East and North Africa region and the primary link between academic research and practical applications. This is an aim that is mirrored by EFMD's focus on publishing case content that represents all regions.
Sherif Kamel '88, '90, '13, dean of AUC School of Business, remarks: "At the AUC School of Business, we believe in the profound impact of case-based learning in linking business and academia. We're delighted to be the winners of the Family Business category of EFMD's Case Competition, not only because of our commitment to blending theory with practice and integrating real-life market experiences and trends in our students' learning, but also because family business is one of the main strategic themes of the school."
Held annually since 1988, the case writing competition encourages innovative and impactful case writing and teaching. It includes 17 categories representing critical managerial areas to which case authors can contribute to management development and some of its future challenges.
Cases are evaluated based on content (the ability to create a strong and interesting learning experience), form (a good balance between a well-told story and sufficient data), teaching notes (accompanying each submission to enhance the learner's experience) and innovation (ideas should improve teaching and student engagement).
"We are honored to receive the prestigious EFMD competition award for the year 2019," Sheta noted. "The field of family business is still young, and the most interesting aspect of it is that it is a mix between several disciplines with different factors, ranging from emotions to analysis of rigid data. Realizing the importance of case orientation as a learning pedagogy within business schools, we hope that our case can help to develop the discipline of family business further."
AUC's School of Business, championed by KCC, had launched and sponsored a new category of case studies within the 2019 EFMD case writing competition, the Responsible Business category. Receiving a total of 43 submitted cases, the category mainly included cases that addressed corporate governance, financial reporting and auditing, integrated reporting, anti-corruption, business ethics, social marketing, gender equality, corporate sustainability, and responsible business education and practices.