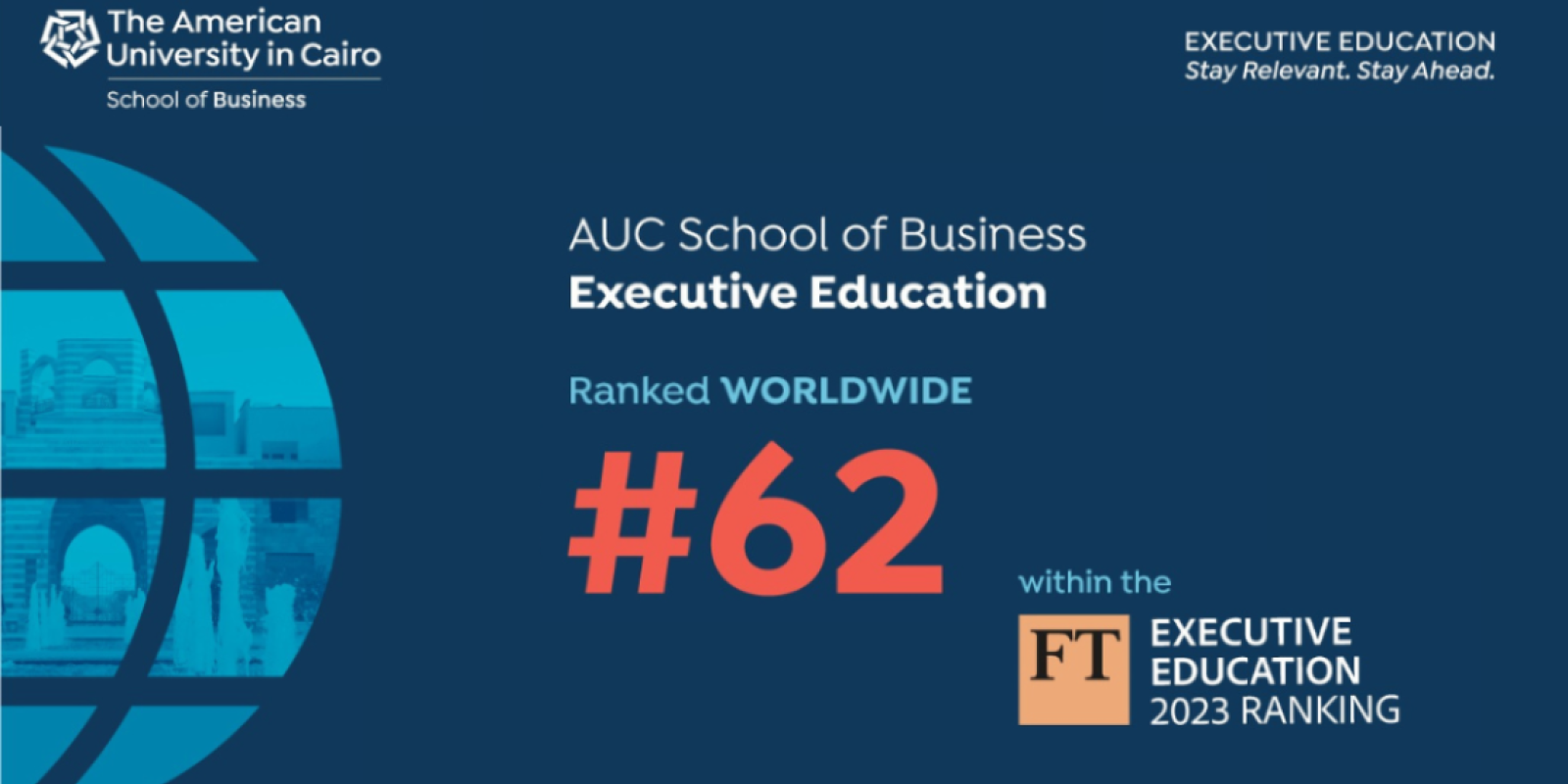 School of Business Executive Education Open-Enrollment Program Jumps Five Places in Financial Times Ranking
School of Business Executive Education Open-Enrollment Program Jumps Five Places in Financial Times Ranking
The AUC School of Business Executive Education open-enrollment program jumped an impressive five places in the Financial Times (FT) rankings. This year, the program ranked at 62, maintaining its position as the only ranked business school in the Arab region and one of only three in Africa. This achievement highlights the program's commitment to providing relevant, practical, and high-quality education to business professionals worldwide.
"This recognition is a testament to the hard work and dedication of our team and instructors, who have worked tirelessly to provide relevant and innovative programs to our participants," says Mohamed AbdelSalam, executive director of Executive Education at the AUC School of Business. "Maintaining our position as the only ranked business school in the region is a great honor and further motivates us to continue providing world-class executive education to business professionals across the globe."
FT rankings are based on data provided by learners and institutions alike, assessing ten criteria from participants and six from schools. AUC's ranking is a testament to its service to its world-class executive education experience, which offers an array of open-enrollment programs designed to meet the needs of business professionals at all career stages through an up-to-date curriculum, experienced instructors, customized learning, interactive teaching methods and an array of networking opportunities.