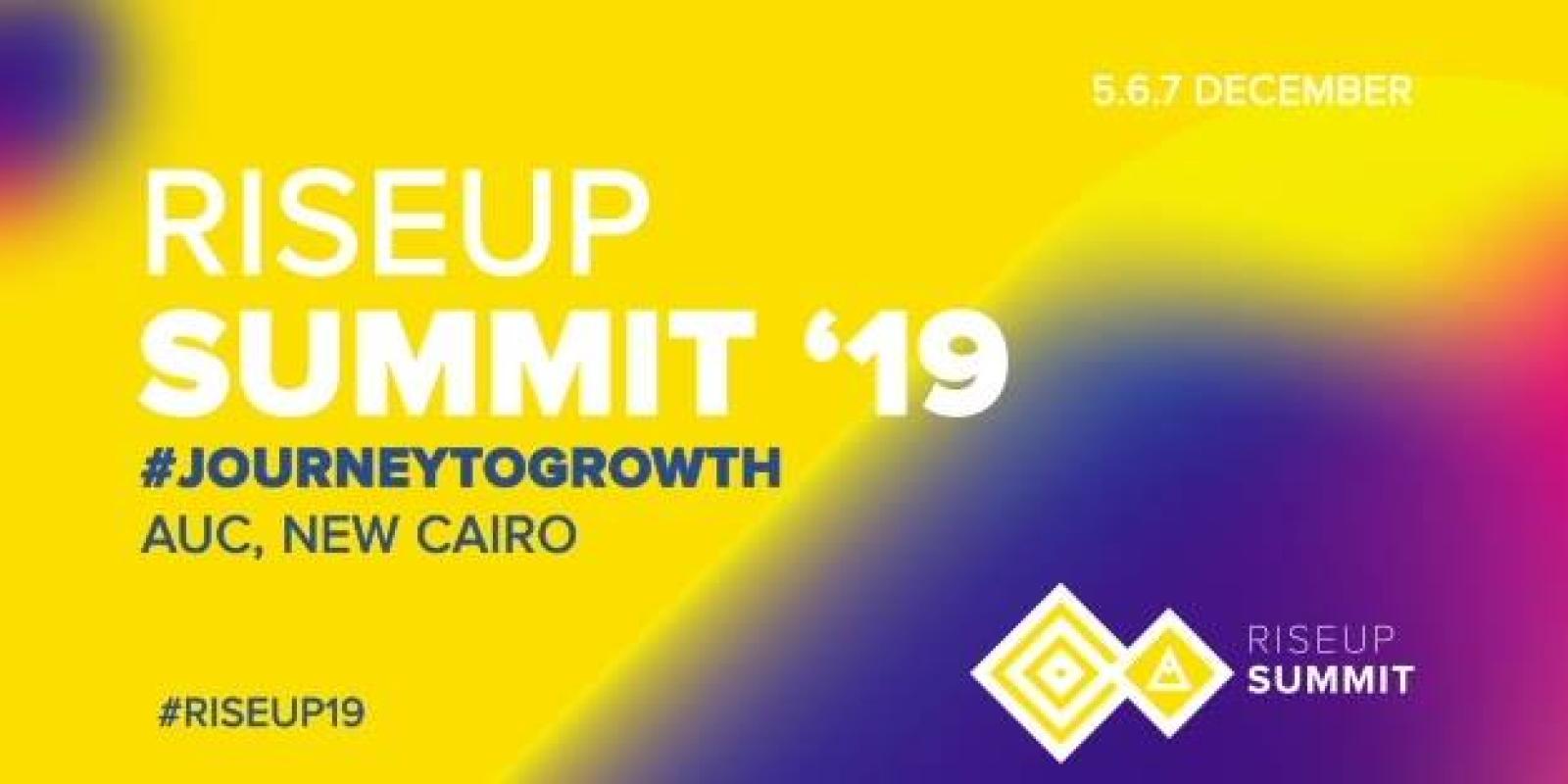 RiseUp summit is Coming to AUC
RiseUp summit is Coming to AUC
For the first time, AUC will be the main partner and host of RiseUp Summit, the one-stop-shop event connecting startups in the Middle East and Africa.
In its seventh edition, RiseUp will host the region's top entrepreneurs, startups, investors, creative masterminds and Fortune 500 companies in a three-day entrepreneurial marathon. For the first time, RiseUp summit will also feature Arabic content, where various speakers from the region will present their own journey of growth on stage in Arabic.
This year's theme is designed to build on past years' summit content, focusing on the journey of growth as well as drawing the line between the past, present and future. The three-day summit will include talks, panels and chats; in-depth workshops and bootcamps; networking sessions with hundreds of investors; talent matchmaking events; and exclusive satellite events.
"We see value in accommodating such a major event like RiseUp Summit in our centennial year, in which we are expecting more than 8,000 participants coming from 50 to 60 different countries as well as many prominent speakers," said Alaa Adris, associate provost for research, innovation and creativity at AUC. "We see our collaboration with RiseUp more of a sustainable relationship because we can see them as part of our innovation hub, our commercialization of technology efforts, and many other areas of interest and future plans."
Through the summit, startups will have the opportunity to assess their current situation, and determine how they can progress steadily but confidently from their core to their vision, through strategy, execution, tips, and tricks.
"Having organized the summit for the past seven years, we were able to identify the challenges faced by startups in the region, which allowed us to develop a complete model that they can follow when venturing through the entrepreneurship ecosystem," explained AbdelHameed Sharara, chief executive officer and co-founder of RiseUp. "After dissecting growth, we found that there is no fixed manual on how to grow; it is a personal and unique journey for each entrepreneur. So what we can offer to people is diverse [with] unlimited resources and opportunities, along with a roadmap that guides them through this journey. Being committed to our own growth strategy, we decided to move to AUC's New Cairo campus, allowing us to grow further in all aspects."
The speaker line-up will feature many international figures in various fields, including Brian Collins, chief creative officer at COLLINS; Gerardo Mazzeo, global innovation director at Nestlé; Karen Cheng, head of social at 9GAG; Marcel Muenster, founder, and director of the Gritti Fund and Raya Abirached, TV presenter.
"AUC Venture Lab has always been an early believer in RiseUp Summit. This year, we are excited to have RiseUp at AUC New Cairo campus for the first time, bringing thousands of entrepreneurs, investors and ecosystem players from Egypt, MENA and beyond. We're pleased to have a strong presence through our startups and to contribute to the Summit's program," said Ayman Ismail '95, '97, Abdul Latif Jameel Endowed Chair of Entrepreneurship; associate professor at School of Business and the founding director of the AUC Venture Lab.
"We are exploring with RiseUp other collaboration opportunities like founding an academy for entrepreneurship, for instance, where students can come to learn and acquire basic skills for entrepreneurship. This is just the beginning," affirmed Adris.
Click here to know how to get your tickets.
#AUCFutureMakers