Riham El Adl '99 Wins Top Prize at Prestigious Italian Art Competition
Riham El Adl '99 Wins Top Prize at Prestigious Italian Art Competition
Rihem Al Adl '99 spent 18 years of her life working in public relations and corporate communications, but at one point two years ago, she decided to drop everything and pursue her passion for painting full time.
"I was already at the top of my game, making good money in a very secure job that I was good at. However, my soul was not entirely fulfilled, and I felt for some years that I needed to do something more creative and that truly makes me happy," she said.
Al Adl says it was a "midlife crisis" that pushed her to leave her career and delve into painting, working hard to treat art as a discipline, not just as a talent. Two years on, she's won the main prize at Il Biennale Internazionale D'Arte Contemporanea Della Versilia, a prestigious arts competition in Firenze, Italy. Her two paintings, Sun Shining Day and Promised Land, will be displayed in an art gallery in Firenze for a year.
"This prize made me feel extremely proud of the decision I took to leave my PR career to focus on something that truly gives me joy and feeds my soul. It made me realize the importance of listening to your heart and that it's never too late to make the needed changes in your life in search of happinesses. If I did it, anyone can. To making dreams come true!" she said.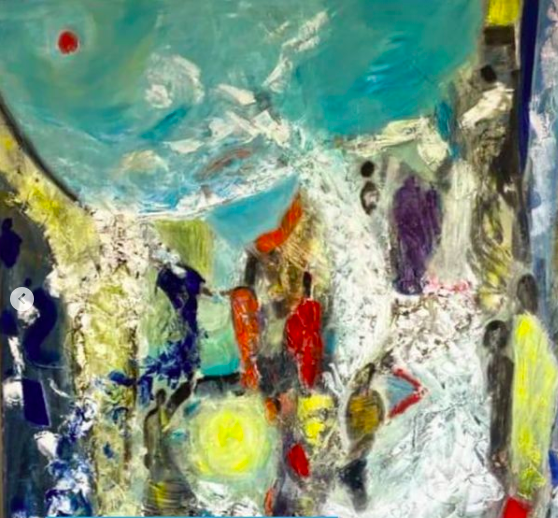 This isn't Al Adl's first feat with painting. She has had one solo exhibition in Cairo in September 2020 and participated in two exhibitions with other artists in 2021 also in Cairo. She said it was a beautiful surprise to be contacted by the Italian gallery Art Expertise in March 2021 requesting they exhibit some of her paintings with other artists they represent in various international art fairs taking place in Europe this summer.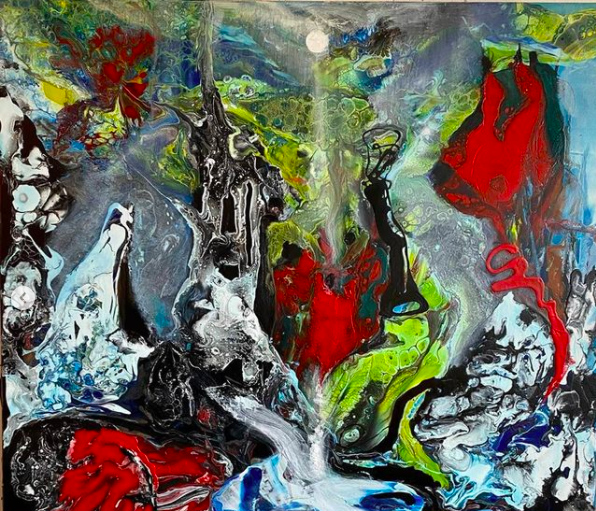 "I was over the moon! Having the opportunity to show my art in international markets was a dream for me, but I never thought it would happen this soon," she said. The first international art fair she participated in was the IV Biennale Della Versilia, which took place from June 25 to July 3 in Florence. "I was totally surprised to hear on the closing day of that I became the main winner of the art fair! I totally didn't expect it, especially given that I just started painting two years ago."
The prize allows El Adl to become a resident artist with Art Expertise in Florence for one year. "They will also take my art to international exhibitions they participate in during the year," she said.