Reading Into the Past: Mariam Ayad's Research on Coptic Letters Sheds Light on Women in Byzantine Egypt
Reading Into the Past: Mariam Ayad's Research on Coptic Letters Sheds Light on Women in Byzantine Egypt
Years of research have led Mariam Ayad '94, associate professor in AUC's Department of Sociology, Egyptology and Anthropology, down a trail of letters in Coptic dating back to the 6th-8th centuries AD [Byzantine Era up to the Arab conquest of Egypt], providing her a unique view into the everyday lives of women.
Reaching from Upper Egypt to the Delta and written on papyrus and broken pieces of pottery or stone, known as ostraka, these letters were written or dictated by women between the sixth and eighth centuries.
During a presentation on her research for the Yale Egyptology Lecture Series, Ayad explained that the letters are one of the largest corpora of surviving text from this time period.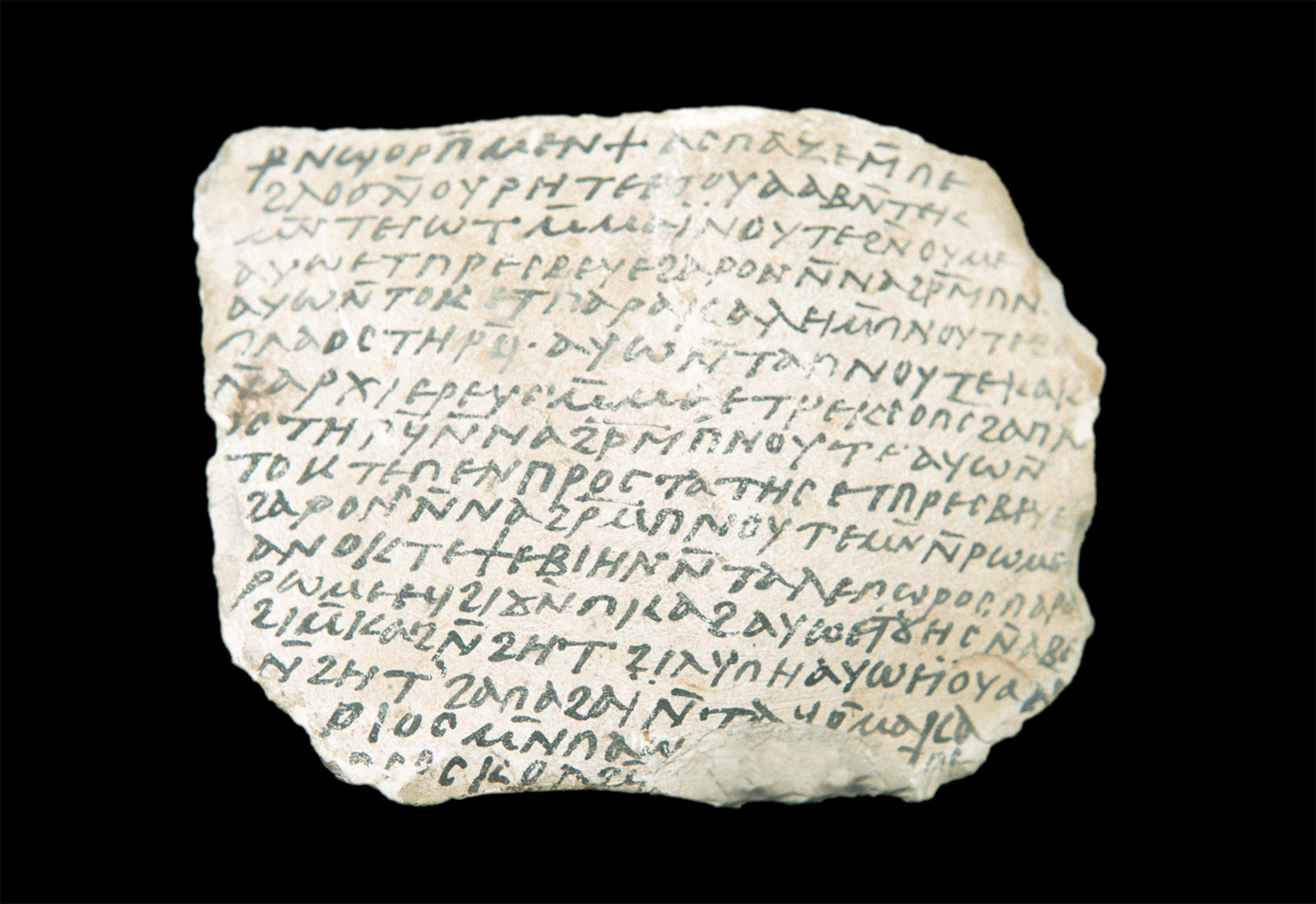 "Unlike the monastic writings, liturgical texts and psalms from this period, these letters are unfiltered and authentic," Ayad said, explaining that many historical and religious texts tend to be slanted or contain propaganda. She also noted that religious literature often portrays women in one of two ways — an "Eve" or a "Mary" — that is, a temptress or a virgin.
The letters, however, provide a more balanced picture of these women, with the content of each letter varying greatly. Some of the women request prayers from holy men for healing themselves or family members, Ayad explained. "Others were more assertive, demanding the resolution of a business dispute or the delivery of items such as grain, wine, shawls and even books."
The broad subjects covered within letters make one thing clear, according to Ayad. "Women are different, and treating them as a monolithic group is a mistake."
Ayad now focuses on the possible implications behind these messages. "The more I got into the letters, the more I became fascinated with how these women expressed themselves, not just by what they expressed," she recalled.
She cites numerous rhetorical devices contained within the letters and great variance in verb tenses. In some letters, a strong case is built before the appearance of a request, while others use the imperative, or command form of a verb, to get their point across.
According to Ayad, these contrasting avenues of communication could point to differences in social status, literacy and even assertiveness among these women.
However, she stressed that drawing conclusions from these letters is often challenging, as the exact subject of a letter can be obscure and the letters themselves are often fragmented. Ayad likened the interpretation of these letters to reading a stranger's text messages — some elements will surely be vague.
Additionally, "It's very hard to find good scholarship on aspects of social and daily life for the Coptic period in general, not just on women," she said.
Despite the uncertainty, Ayad continues to meticulously piece together this puzzle with devotion and an open mind.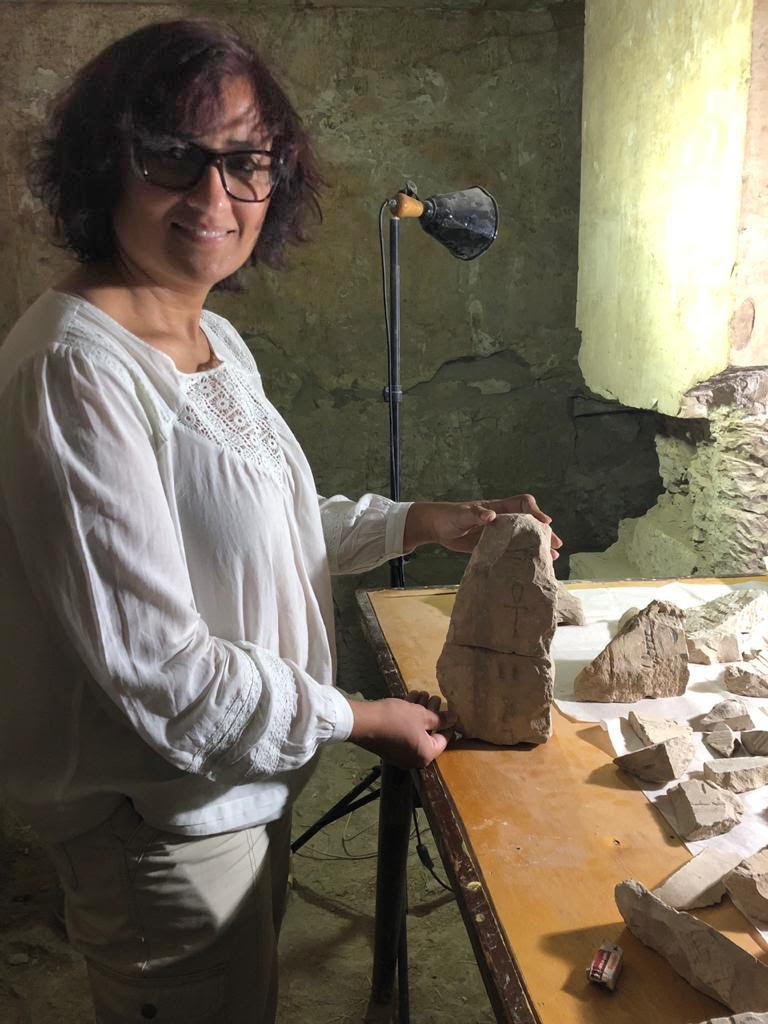 Time at AUC
The summer before her freshman year at AUC, Ayad had no idea what she wanted to study. On vacation at the beach, while flipping through the University's course catalog, she found herself drawn to the courses on Ancient Egypt.
One year later, she was completely immersed in Egyptology at AUC, declaring it her major and dedicating herself to the rigorous program under the tutelage of Fayza Haikal, professor emerita of Egyptology.
Her success in her undergraduate work allotted her a fellowship while pursuing her master's at the University of Toronto, as she could sight-read hieratic — a cursive ancient Egyptian script used on papyrus for literature, letters and other documentary texts — which was an uncommon skill among her fellow students.
"My time at AUC, and specifically my classes with Fayza, really benefited me in this regard," she said.
Now the director of the MA program of Egyptology/Coptology at AUC, Ayad teaches courses on Egyptian religion, language (including hieroglyphs, hieratic, and Coptic), ancient Egyptian women and Egypt during the First Millennium BC, among others.
Some aspects of her research on women's Coptic letters will appear in a volume to be published by AUC Press in 2023.
Her edited volume on Women in Ancient Egypt: Revisiting Power, Agency, and Autonomy, and Agency is currently in press and will appear later this summer.