From Mobile Networks to Precision Medicine: Professor Karim Seddik Receives AUC's Faculty Merit Award for His Research
From Mobile Networks to Precision Medicine: Professor Karim Seddik Receives AUC's Faculty Merit Award for His Research
Karim Seddik, professor and associate dean for graduate studies and research at AUC's School of Sciences and Engineering, is no stranger to winning awards. His research has been recognized and published time and again by major entities such as the Institute of Electrical and Electronics Engineers and the Egyptian state. Despite this, upon hearing that he won AUC's Faculty Merit Award for Excellence in Research and Creative Endeavors, Seddik felt honored.
"It means a lot," Seddik said. "AUC is my home and receiving this award makes me feel appreciated."
Seddik has been conducting research for 20 years. He originally landed in the field of wireless communications because it was the perfect blend of two of his passions. "I love math and I always enjoy suffering through and understanding complex mathematical concepts," he said. "At the same time, I love engineering because you can directly relate it to real-life applications."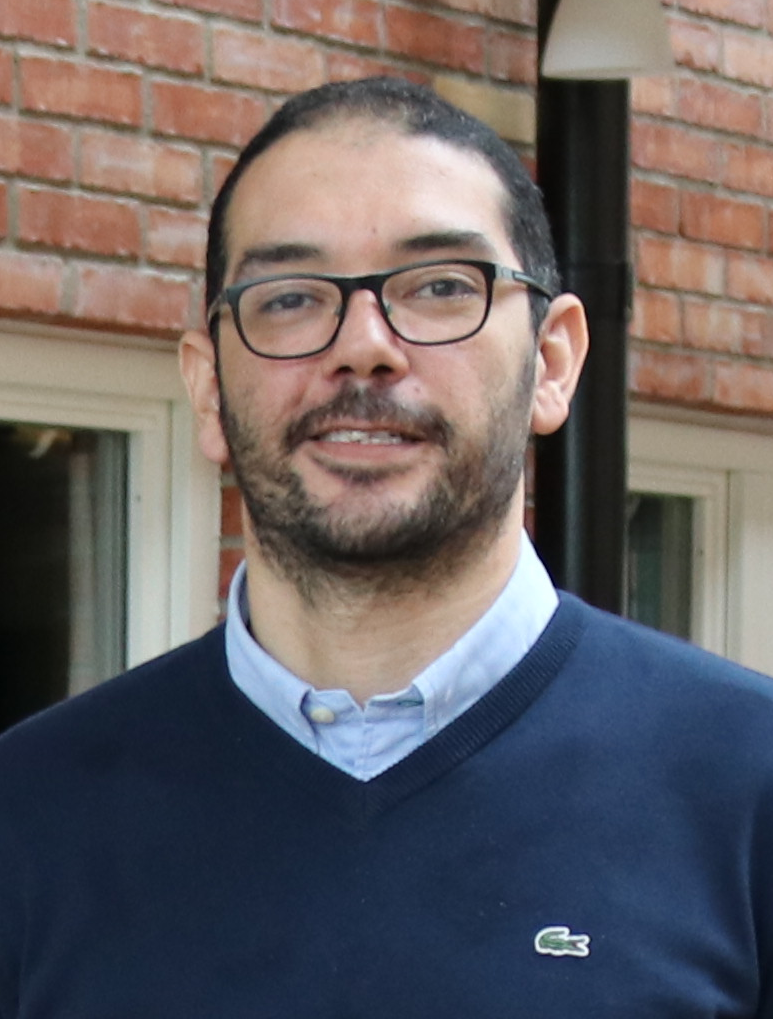 The professor's research now focuses on applications of Artificial Intelligence (AI) and Machine Learning (ML) in mobile networks and health. Working with a team from one of Egypt's main mobile operators, Seddik seeks to produce tools based on AI/ML that provide automated control of mobile networks, improving their management and enhancing user services. 
"This research is crucial to the evolution of mobile networks into becoming fully autonomous, self-managed and self-optimized open-access networks," he explained. "In this case, AI/ML tries to infer or fit a model based on the available network data, which is otherwise impossible to do using classical approaches."
Seddik is also researching the use of ML to create patient-specific electromechanical models for the human heart, a project supported by a grant from AUC's Bartlett Fund for Critical Challenges, which was established in 2019 in order to support projects that solve defining challenges facing Egypt and the Middle East. These models, which offer a more advanced alternative to the existing technology, fall under the category of precision medicine, which seeks to make healthcare more customizable, rather than using a one-size-fits-all approach.
For all his accomplishments, Seddik takes the most pride in his students. "I have graduated more than 30 students, most of whom are now assistant professors, work in the industry or are pursuing their PhDs. When I receive an appreciation email or call, I feel honored."