'The Man-Killer Race': An AUC Faculty Member Reflects on His Time as a Record-Breaking Athlete
'The Man-Killer Race': An AUC Faculty Member Reflects on His Time as a Record-Breaking Athlete
Many of us didn't stop and admire the great sports achievement that took place in Tokyo a few days ago. Norwegian olympian Karsten Warholm won the gold medal in the 400 meter hurdles race, but more importantly, he smashed the world record—which happened to be his own—by 0.76 seconds. This is a big deal.
I was Egypt's hurdle champion myself and had, humbly, broken the Egyptian record for the hurdles race.
The 400 meter hurdles is called the "Man-killer" race for a reason. It's a combination of speed, strength, flexibility and endurance. The race is a full 400 meter round of the stadium during which racers must jump over 10 hurdles. Passing the hurdles is never the problem for a trained athlete. However, you need to pass them with high speed while staying low above the hurdles in order not to lose time up in the air. There's no dribbling or hesitating before the hurdle; it must be an elegant leopard move. In other words, you run and pass the hurdles as if they are not there, and you need to do it in a rhythmic and fast pace.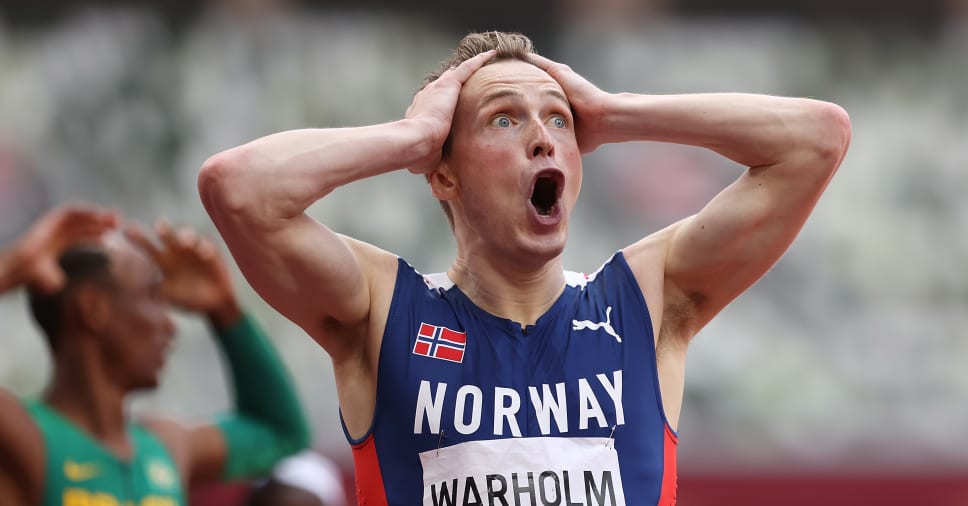 During the first 100 meters, which is a curve, you need to adjust your pace (my coach used to say this is when the music starts to play in your mind), and you attempt to be the first to cross the first hurdle to gain confidence. In the second straight 100 meters, you open your engine valves to their maximum and speed up as a sprinter, but the difficulty rises. In the third curved 100 meters, one feels the centrifugal force trying to push him or her outward and your heart is literally about to bounce out of your body. Then comes the last 100 meters — a true challenge for endurance. Eyes are blurred, legs feel tired and arms are struggling to paddle in the air to give you some push, and you're almost out of breath. The greatest joy would be if you cannot see any of your competitors next to you with your peripheral vision. And it's enough joy if you hear their steps behind you. But don't be fooled by that. Beat the pain and advance, for many have lost this particular race in the last few meters. See the finish line and bend your chest at the line; it may save you a one tenth of a second that you will need.
At the end of this race, I can never put into words how tired you will feel. And that's part of the joy, particularly if you had won.
If you had seen that race in Tokyo the other day, you'd see world-class champions falling like autumn leaves on the hard floor of the track upon finishing the race. Of course, some of them were as happy as Karsten, who was in a state of disbelief when he saw his world record broken by an unprecedented margin in the history of sports. He ripped off his shirt then fell on the floor.
I do believe it is a historic moment in the history of sports. And while I genuinely wish you a long and happy life, it is unlikely that we will see this performance again, and no one, including Karsten himself, is likely to threaten that newly set record for a long time. I'm almost sure.
And since you haven't seen me running a hurdles race myself, I herein share with you my own picture retrieving one of the greatest moments in my life.