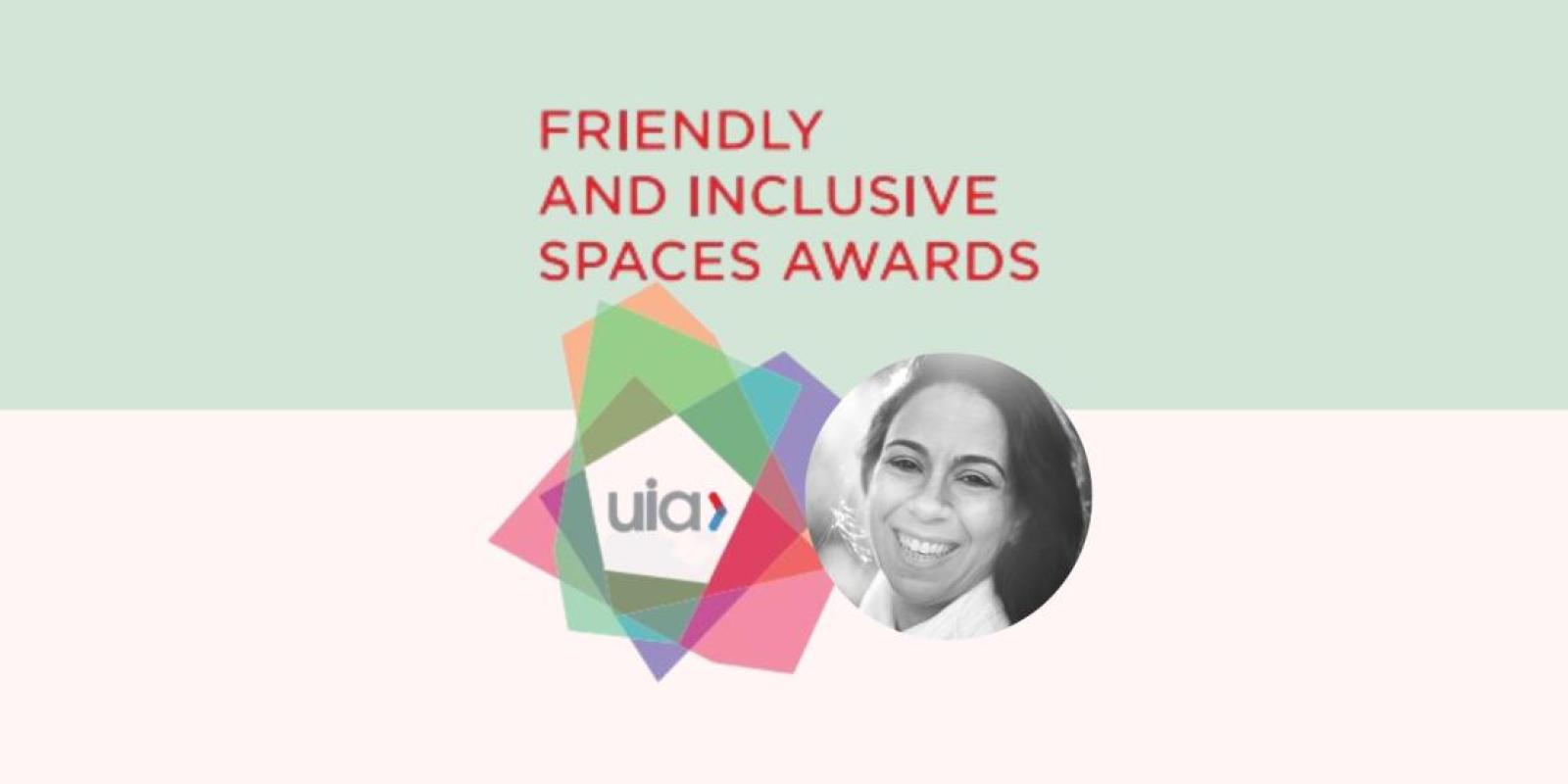 Magda Mostafa Honored With Friendly and Inclusive Spaces Award
Magda Mostafa Honored With Friendly and Inclusive Spaces Award
Magda Mostafa, associate professor of design in the Department of Architecture and associate at Progressive Architects, has been honored with a Friendly and Inclusive Spaces Award from the International Union of Architects (UIA) for her "Autism Friendly University Design Guide."
Mostafa's guide aims to support students and staff on the autism spectrum through many avenues, including raising awareness and acceptance, adapting university environments and building initiatives that encourage autistic community members to engage in every aspect of university life. This project was a response to a global call for proposals from Dublin City University (DCU) and Ireland's National Autism Society (AsIAM).
"I was honored to be selected for this pioneering work, primarily because it was informed and led by autistic students, advocates and leaders at DCU and AsIAM," stated Mostafa.
UIA's award is given in recognition of an evidence-based design research project that makes a significant contribution to improved quality of life through facilitating a better understanding of human-centered design and its application to the design of the built environment. An international jury recognized Mostafa with the award, stating: "This research has excellent methodology and application. It covers a wide range of design for senses and environmental conditions and results in a set of manageable guidelines."
Described by ArchDaily as "a pioneer" and "the world's pre-eminent researcher" in autism design, Mostafa is author of the Autism ASPECTSS™ Design Index, the world's first evidence-based set of design guidelines outlining seven architectural criteria to help individuals with autism interact more effectively with their built environments. She also published a first-of-its-kind design guide for the world's first autism-friendly university. Originally commissioned by Dublin City University, the guide is replicable across other universities and entities.
Mostafa's most recent work is currently on display at the 2023 Venice Architecture Biennale. Titled "A Case for Sensory Decolonization: Autistic Escape," her immersive and interactive project argues that our cities have become colonized by sensory overload that, "if left uncurated, can be a barrier to the inclusion of autistic bodies in these spaces and discourage their safe, accessible and equitable participation in the everyday lives of our cities."