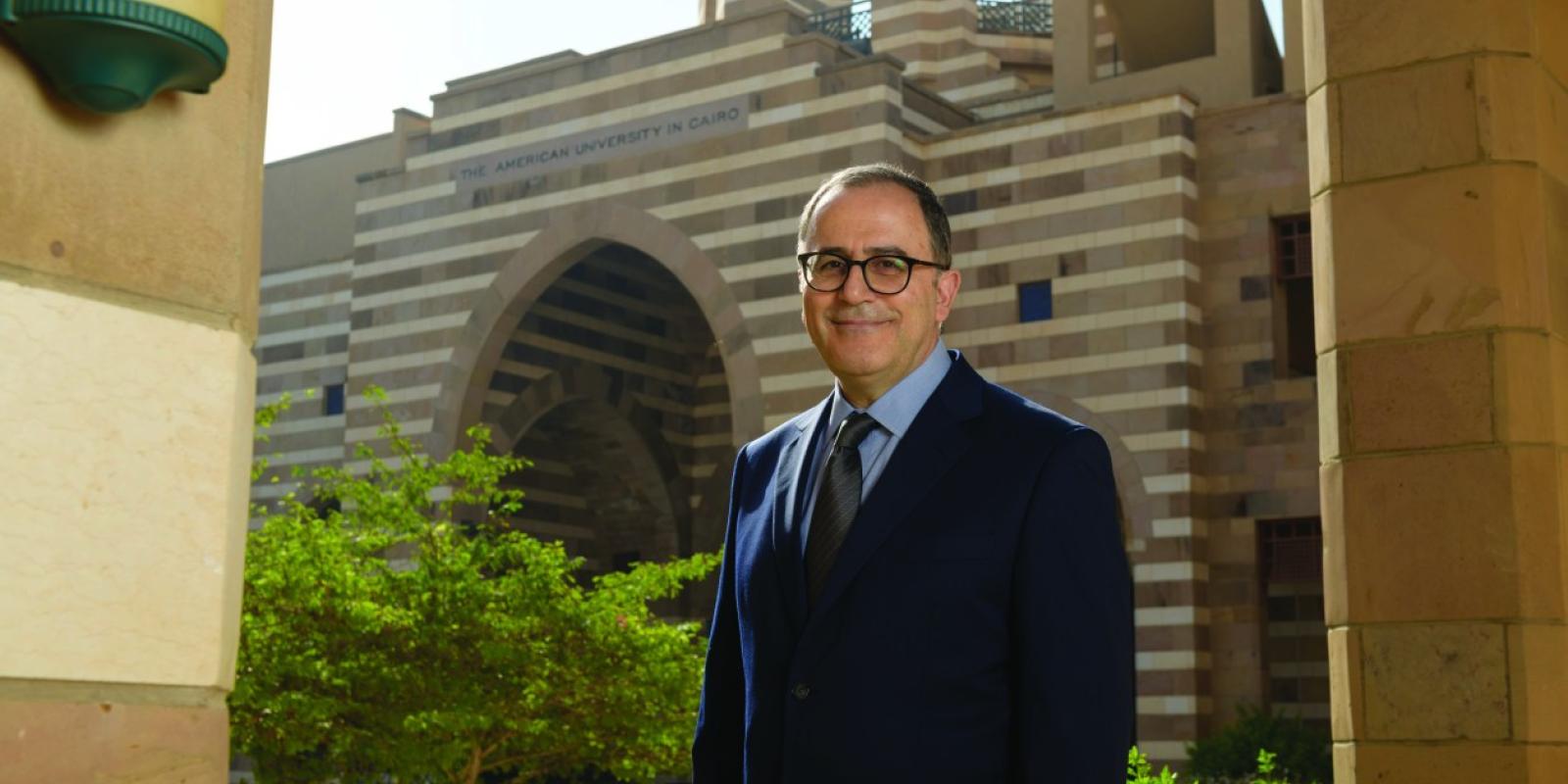 Leading with Care
Leading with Care
"I'm excited to be part of the AUC community. I'm here because this is a community that is inspiring, and I look forward to serving it, working with it and belonging to it. I wouldn't be here if I didn't believe in this impressive community."
For AUC's 13th President Ahmad Dallal, people matter and openness is crucial.
"I have every intention to engage with our community — honestly, faithfully, transparently," he said. "We will agree, disagree and debate — this happens in our homes, with our families, everywhere. It's impossible — indeed undesirable — to start with consensus. We are academics. We should bring to the table different perspectives and points of view."
The first Arab American to lead the University, Dallal is a prominent scholar of Islamic studies. He served as dean of Georgetown University in Qatar; provost of the American University of Beirut; and professor at Smith College, Yale, Stanford, and Georgetown, where he was also chair of the Department of Arabic and Islamic Studies. He earned his BE in mechanical engineering from AUB and his MA, MPhil and PhD in Islamic studies from Columbia University.
To read the full article, click here.