J-PAL at AUC Partners with UNICEF, Uses Evidence-Based Methods to Reduce Poverty
J-PAL at AUC Partners with UNICEF, Uses Evidence-Based Methods to Reduce Poverty
The Abdul Latif Jameel Poverty Action Lab at AUC (J-PAL) is partnering with UNICEF Egypt to host the first Global Evidence for Egypt seminar titled "Overcoming Youth Unemployment in Egypt: What We Can Learn from Randomized Evaluations."
The seminar is part of a four-part Global Evidence for Egypt Spotlight Series, bringing together Egyptian policymakers and leading J-PAL affiliated professors to discuss policy issues in the Egyptian context — including labor, education, health and social protection — tackling the issues a global research perspective and then offering evidence-informed solutions to address these issues in Egypt. Sunday's seminar will feature representatives from the Ministry of Manpower; Ministry of Youth; Hana Yoshimoto, education chief at UNICEF; and Bruno Crépon, affiliated professor at J-PAL. Check out the event here.
Most recently, J-PAL co-founders Abhijit Banerjee and Esther Duflo were jointly awarded the 2019 Sveriges Riksbank Prize in Economic Sciences in memory of Alfred Nobel "for their experimental approach to alleviating global poverty."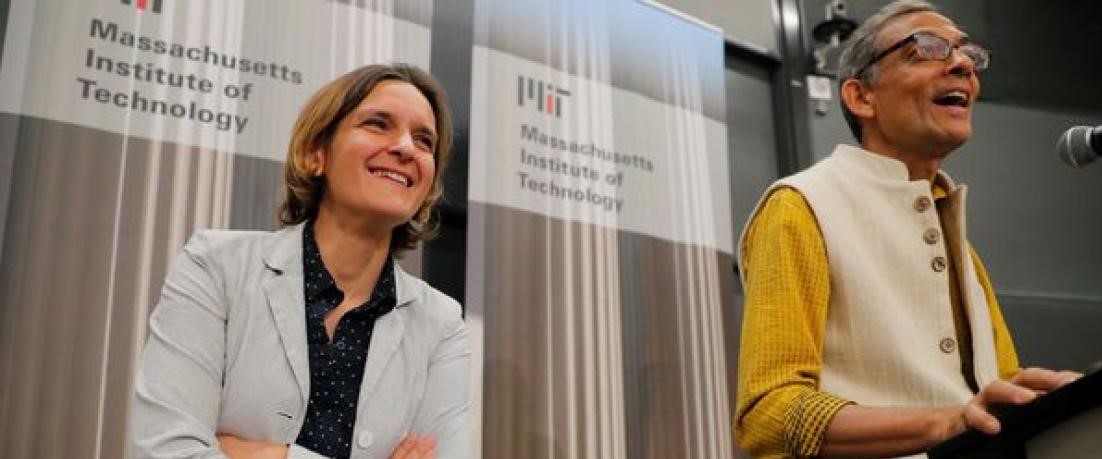 Banerjee and Duflo are also the co-founders of the MITs MicroMasters Program. AUC is the first University in the region to offer a blended degree, pairing with MIT to grant MITx MicroMasters online learners credits that would count toward the completion of a full master's degree at AUC, offering a possible pathway to earning a full master's degree from AUC in economics in international development. AUC is the first University in the world to collaborate with MIT in recognizing credits for this particular online program. Read more about the collaboration here. 
In September 2018, AUC established the J-PAL/AUC initiative under the auspices of the School of Business. Its mission is to reduce poverty by ensuring that policy is informed by rigorous evidence. This is achieved through conducting randomized evaluations with Egyptian partners, disseminating evidence to policymakers and capacity building for the purpose of evidence-informed decision making across different sectors, including education, finance and labor. The initiative also creates opportunities for faculty members from AUC, Egypt and the Middle East to collaborate with J-PAL affiliates on research projects.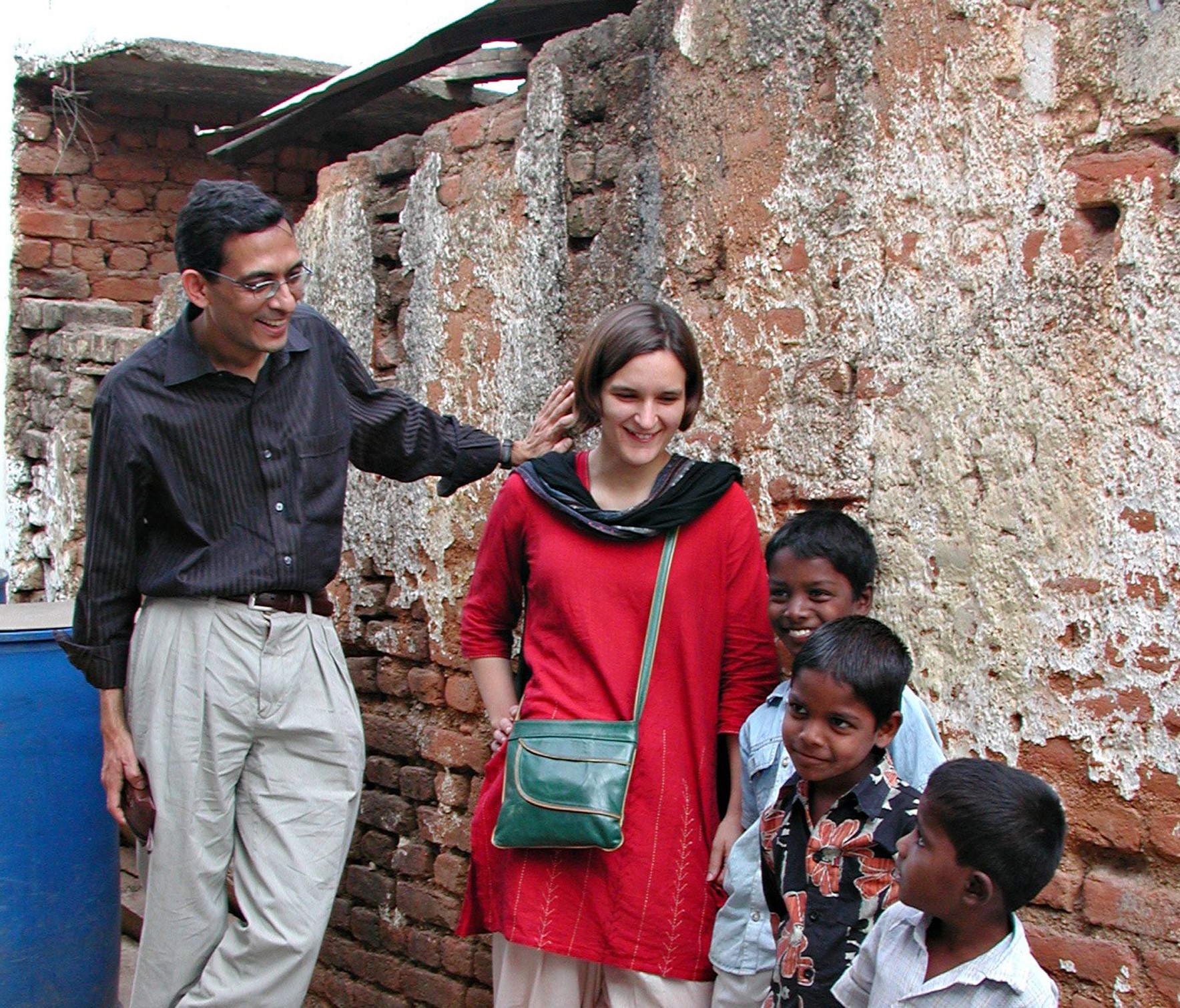 "Our research and teaching collaboration through the MIT MicroMasters Program with J-PAL is one of the most promising and exciting recent developments at AUC," said Mona Said, associate professor in AUC's Department of Economics. "Establishing ourselves as a research and capacity-building hub in this area has great potential for our faculty, program visibility, student learning and graduate careers. Most important — and herein lies why the 2019 Nobel Prize awarded to J-PAL co-founders was entirely deserved — it is excellent evidence-based research that will lead to policies that improve the well-being of many people in Egypt and the world at large."
J-PAL was originally founded at MIT in 2003 and has now expanded to become a global research center around the world with regional centers in Africa, Europe, Latin America and the Caribbean, North America, South Asia, and Southeast Asia. It is anchored by a network of 181 affiliated professors and 400 staff members at universities worldwide.