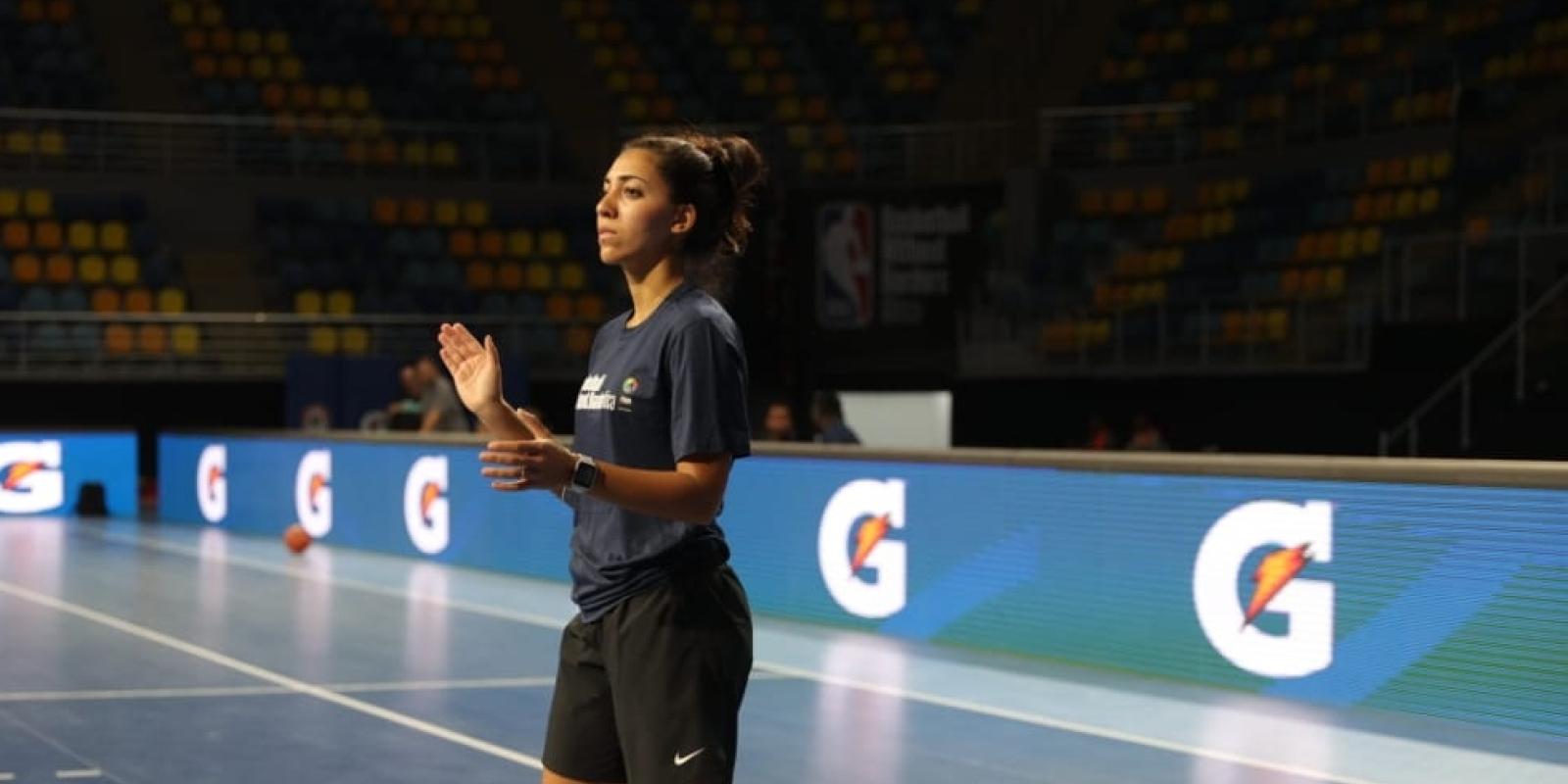 International Hoops: AUC Women's Basketball Coach Represents Egypt at NBA Training Camp
International Hoops: AUC Women's Basketball Coach Represents Egypt at NBA Training Camp
In late August, Egypt became a temporary home for current and former basketball legends, as the country held, for the first time, the NBA and International Basketball Federation (FIBA)'s Basketball Without Borders camp.
Serving as an assistant coach at the camp, Nada Gasser '19, coach of the AUC women's basketball team, was one of three Egyptians nominated by the Egyptian Basketball Federation to represent the country at the camp.
"It was such an honor for me to be chosen to represent Egypt in this great event," she said, adding, "The camp was legendary — I got to learn from the best."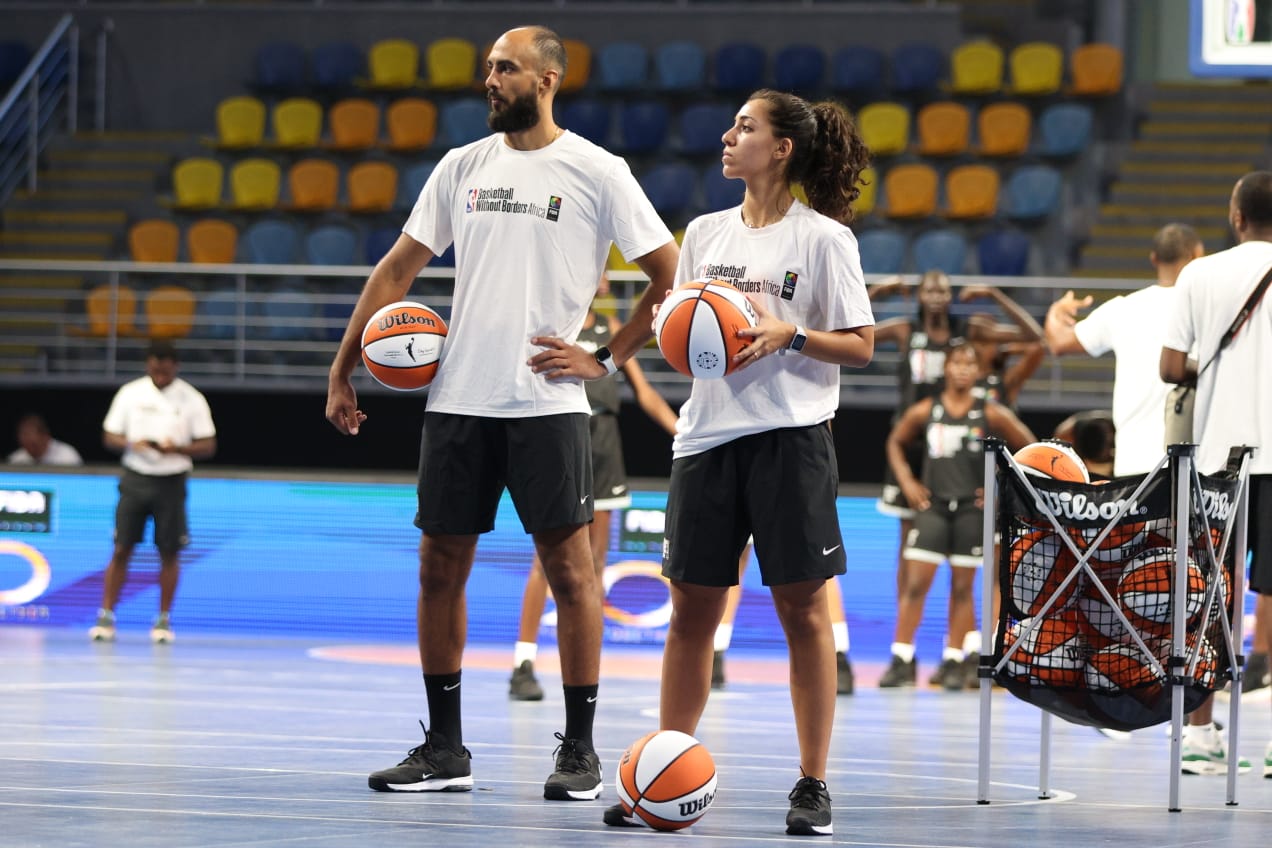 The four-day camp took place at the Hassan Mostafa Indoor Sports Complex in 6th of October. Approximately 60 of Africa's top male and female basketball players ages 18 and under attended the camp, where they polished their talent, played matches against each other and developed leadership skills under the guidance of the sport's finest.
Gasser was assigned to coach alongside Chauncey Billups, a five-time NBA All-Star and current head coach for the Portland Trailblazers, and Boston Celtics guard Malcolm Brogdon, who was the 2017 NBA Rookie of the Year.
Entering her second year as a coach at AUC, she reported gaining a wealth of experience and inspiration from the camp. "I wrote everything down," she said. "The camp may have been only four days long, but each day was packed and intense."
The young coach is looking forward to sharing what she learned with the incoming women's basketball team at AUC.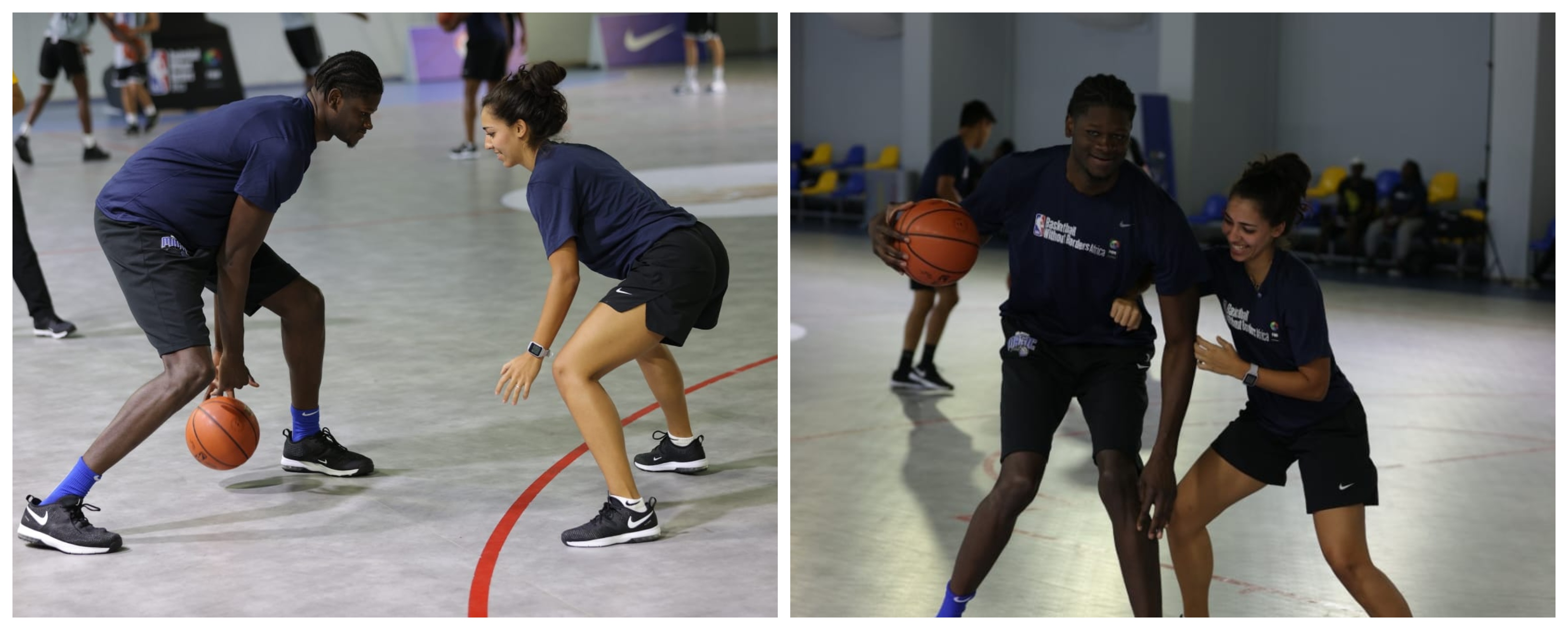 In addition to knowledge, Gasser also left the camp with new professional connections and even friends. "On the last day of the camp, Malcolm Brogdon, Mo Bamba [Center, Orlando Magic] and I went out to the National Museum of Egyptian Civilization, and afterward we went out to see some live music," she said. "Overall, everyone I met was so nice and supportive."
With next year's Basketball Without Borders camp set to take place in Morocco, Gasser is hopeful to again represent Egypt, learn more and maybe even catch up with her new friends.
Gasser began playing basketball at just four years old. She was on the Egyptian National team and was team captain of the AUC women's basketball team during her final year of studies. "That year, we never lost a match," she said.
Although leaving her professional playing career due to a back injury, Gasser couldn't give up the game and felt compelled to transfer her passion to future generations of players. "I became a coach because I wanted to give back," she said. "Basketball is my life — I don't consider [coaching] work. It's who I am."