Graphic Design Alumnae Recognized for 'Best Arab Posters'
Graphic Design Alumnae Recognized for 'Best Arab Posters'
Lana Kurdi '20 and Mariem Abutaleb '20, graduates of the graphic design program, both designed posters that were recently recognized as some of the 100 Best Arabic Posters of 2020.
Curated in Quarantine
Kurdi created both of her posters while staying home during the lockdown last year.
"At that time, I was working remotely and, like everyone else, feeling quite uninspired and overwhelmed by the uncertainty of the events," she said. "But, I tried to distract myself after work by experimenting with different posters."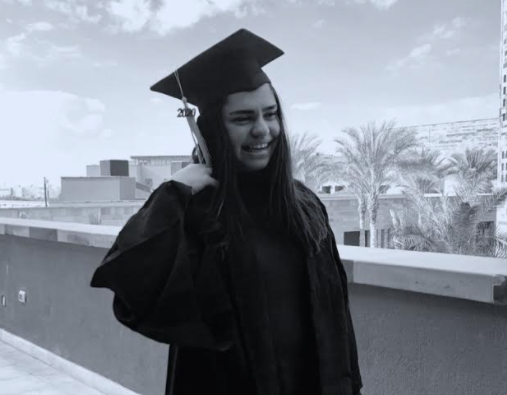 Her first poster involves Arabic hand lettering and reads "You tell yourself: I shall be gone." Drawn digitally, the poster is based on a poem titles "The City" by C.P. Cavafy.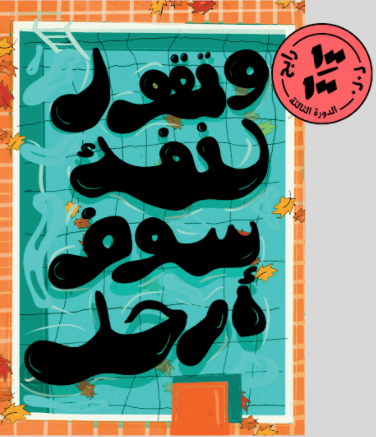 "It touched me because it discusses that common desire to leave your city believing that a brighter future is awaiting you in some other place," Kurdi said. "But the poem concludes with a confronting statement: 'There's no new land...for the city will follow you,' so it felt like the ocean that you might think is waiting for you is nothing but a small nice pool."
She describes her second poster as a "fun one," as it's an illustration of someone dancing on a laptop. On it is written, "That's what you need to do when you're going through a creative block."
"I was having one myself, so I thought that the best thing to be done when you're dysfunctional is to stop working and have some fun," Kurdi said.
When the Best Arabic Posters announced an open call for posters, Kurdi sent hers under the 'Experimental Posters' section.
"I was thrilled when I heard back from them as it means a lot to me, especially that the jury members are designers I look up to," she said.
Kurdi said she hopes to keep developing as a designer and that competitions like this one encourage aspiring designers and artists to connect.
You can find Kurdi's posters here.
Putting Research to Design
Abutaleb's creativity stands out in that her passion lies not only in design, but embedding research into her artwork.
"I believe in the ultimate importance of the cultural heritage in different fields and how design and research are able to bring powerful statements and support our identity," she said.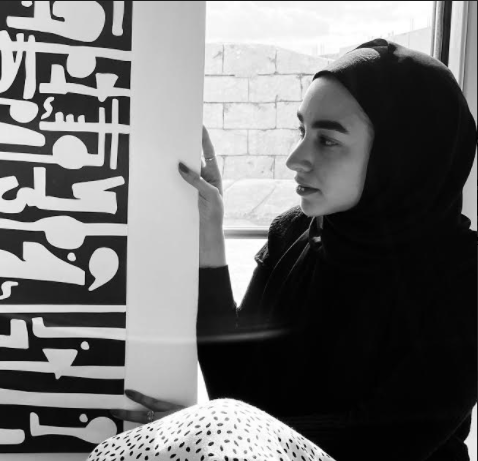 The main motivation in her work typically revolves around Arabic Lettering designs and type design.
"I love experimenting with the beauty of the Arabic script alongside reflecting on its richness," she said.
Her award-winning posters are a series made for her graduation project "Folk Songs Archive: Visualizing Egyptian Folk Songs." The project's aim is to document Egyptian folk songs, inspired by the lack of archiving folkloric materials. Her work focuses on visualizing folk songs in Al-Sharqia governorate (agricultural environment) and Port Said (coastal environment) into lettering designs. The difference between each area is depicted by envisioning the lyrics through lettering designs and turning each song to an illustrated piece from the original environment.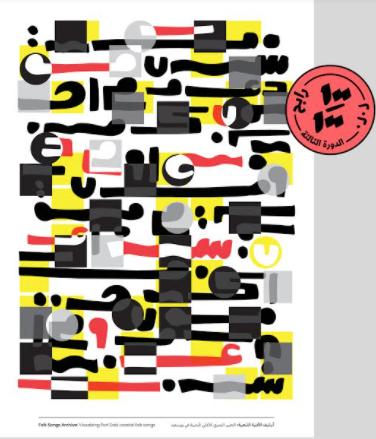 "This reflects on how the cultural environment influences the group to create their own kind of folk songs," she said. "The style of the posters focuses on analyzing the cultural environmental elements along with integrating them within the design."
Abutaleb said she felt honored to have her work featured as one of the Hundred Best Arabic posters.
"I am glad that my work is presented at such a reputable competition with an amazing and creative exposure," she said.
You can find the full project here.