Going Pink: Students Raise Awareness, Motivate Survivors During Breast Cancer Awareness Month
Going Pink: Students Raise Awareness, Motivate Survivors During Breast Cancer Awareness Month
The color pink has taken over Bartlett Plaza this month during assembly hour, as two of AUC's student organizations raise awareness of breast cancer. Community service organizations 3al Raseef and Mashroo3 Kheir have launched campaigns that will continue throughout the month of October and include different stunts, games and activities.
Both groups were spotted in the plaza last week kicking off their campaigns. 3al Raseef began with a game where players discern fact and myth about the disease. There were also giant signs with early detection tips listed and free donuts. According to Ahmed Fouad, electronics and communications engineering senior and the club's president, 3al Raseef will organize a number of stunts throughout the month.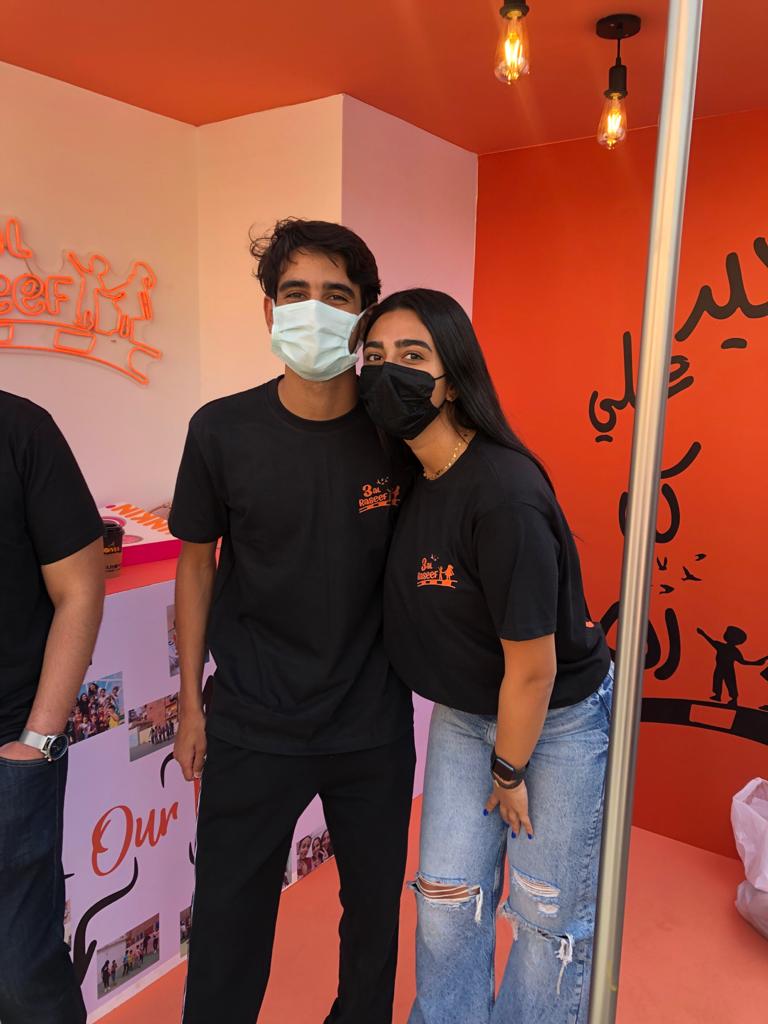 "We are also currently assembling back-to-school bags for children, as our primary mandate is helping street children through education, activities and donations," he added.
Across the plaza, Mashroo3 Kheir had erected a giant wall covered in envelopes. Community members were encouraged to write motivational letters to breast cancer survivors. Next to it was a bracelet-making station. The bracelets, which will also be sent to survivors, feature words like "hope" and "kindness."
Amina Khedr, a senior majoring in business marketing and minoring in psychology and Mashroo3 Kheir president, said that the initiative falls under the group's "Kheir To Go" initiative, which aims to add an element of kheir, meaning goodness or charity, into everyday activities.
The recruitment cycle for both student organizations has passed for the semester, but both presidents encourage community members to join their volunteer teams by either sending them a direct message on social media or reaching out via email: 3alraseef@auegypt.edu and mashroo3kheir@aucegypt.edu.