The Future is 360: Integrating Virtual Reality into Construction Engineering
The Future is 360: Integrating Virtual Reality into Construction Engineering
The shift to online learning has led to considerable changes in the way faculty members can teach their courses, including several sacrifices. However, despite the elimination of physical activities, Ibrahim Abotaleb, assistant professor of construction engineering, could not give up the most important aspect of his class: field trips. 
To strike the balance between keeping his students safe while also giving them the full experience of field trips, Abotaleb has been using Virtual Reality by going to construction sites with a 360-degree camera to record the surroundings, interview workers on site and deliver lectures as if the students were there with him. 
"Usually, we visit real construction sites to help the students gain some valuable site experience and see in reality what we study in the class," Abotaleb said. "During COVID-19, I did not want to deprive the students from this experience, and at the same time, I do not want to jeopardize their health."
Abotaleb's course, Construction Methods and Equipment I, normally involves four to five trips to construction sites a semester, where students can observe how equipment is used; learn about safety precautions, operations and different methodologies; and ask questions to professionals on site. They can now experience this from home, as Abotaleb's camera captures surroundings in full, giving viewers the feeling that they are actually there. 
"The virtual field trips are extremely helpful, especially as they are using the 360-degree video type, which gives us a feeling that we are present at the construction site so we can look around us and explore it," said Hana Khalil, architecture junior.
"What makes Dr. Abotaleb's virtual field trips stand out are the questions and conversations that he has with the people in the sites that he films; they are always engaging and informative," said Mostafa Zahran, architecture junior. "Also, the 360 video really allows us as students to investigate the surroundings as if we are really there."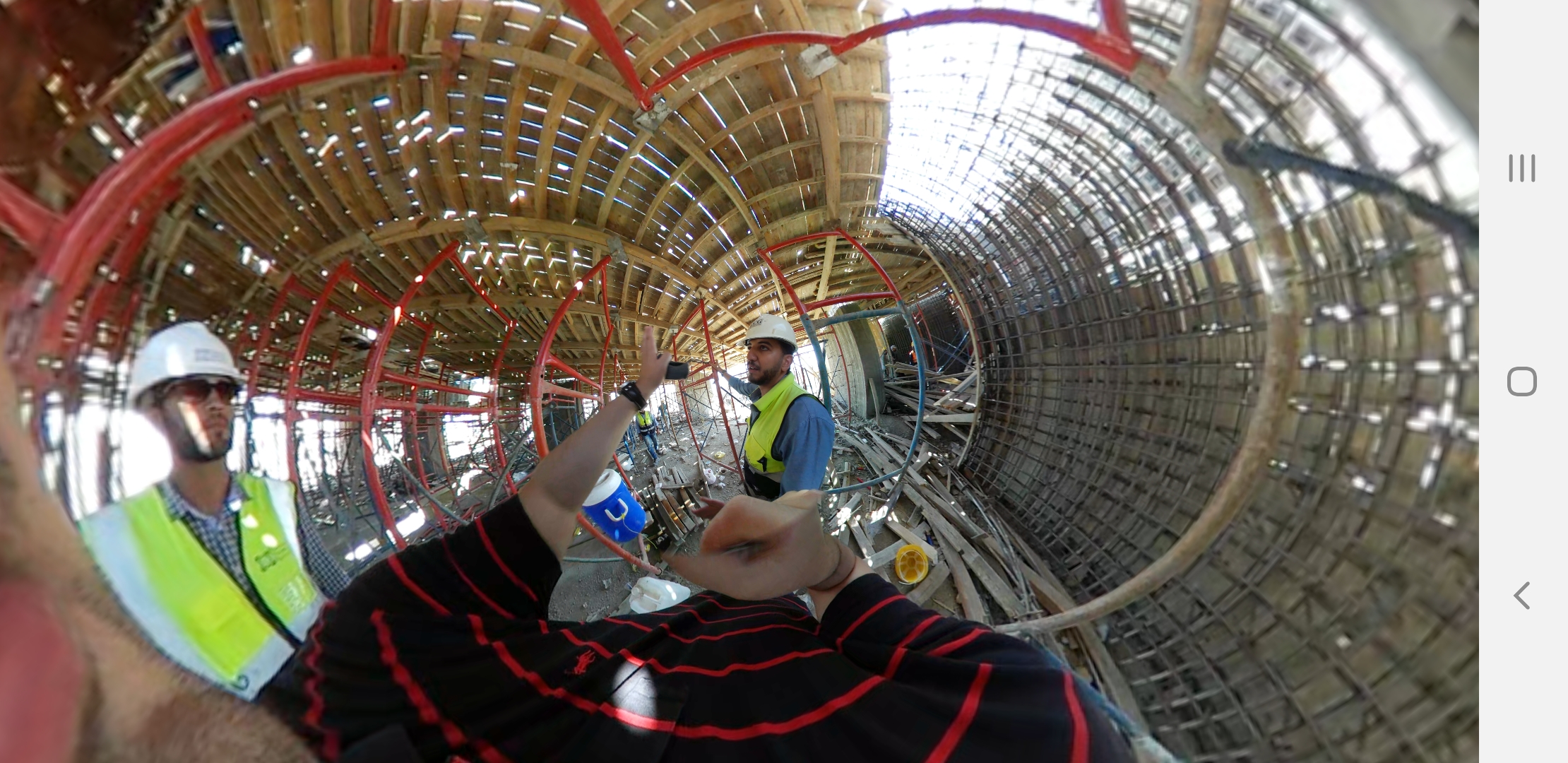 Abotaleb said that his main goal with the shift to online was to preserve learning outcomes while also minimizing any additional stress placed on students. This method of learning can be difficult for students, he added, which has made him more considerate and led him to mold his teaching strategies around that. For him, success during this time is built on two factors: creativity and communication. 
"This online period requires special handling," Abotaleb said. "I learned that communication and transparency are key to having a successful educational experience. More importantly, I learned that we need to be creative and always update not only the content of the courses but also how we actually deliver them." 
Abotaleb noted that as a faculty member, it is also his responsibility to look toward the future. With this in mind, he was ready to take online learning to the next step. 
"Similar to Artificial Intelligence being the future of data analytics and predictions, I believe that Virtual Reality is the future of education in the areas that require physical operations and interactions," he said.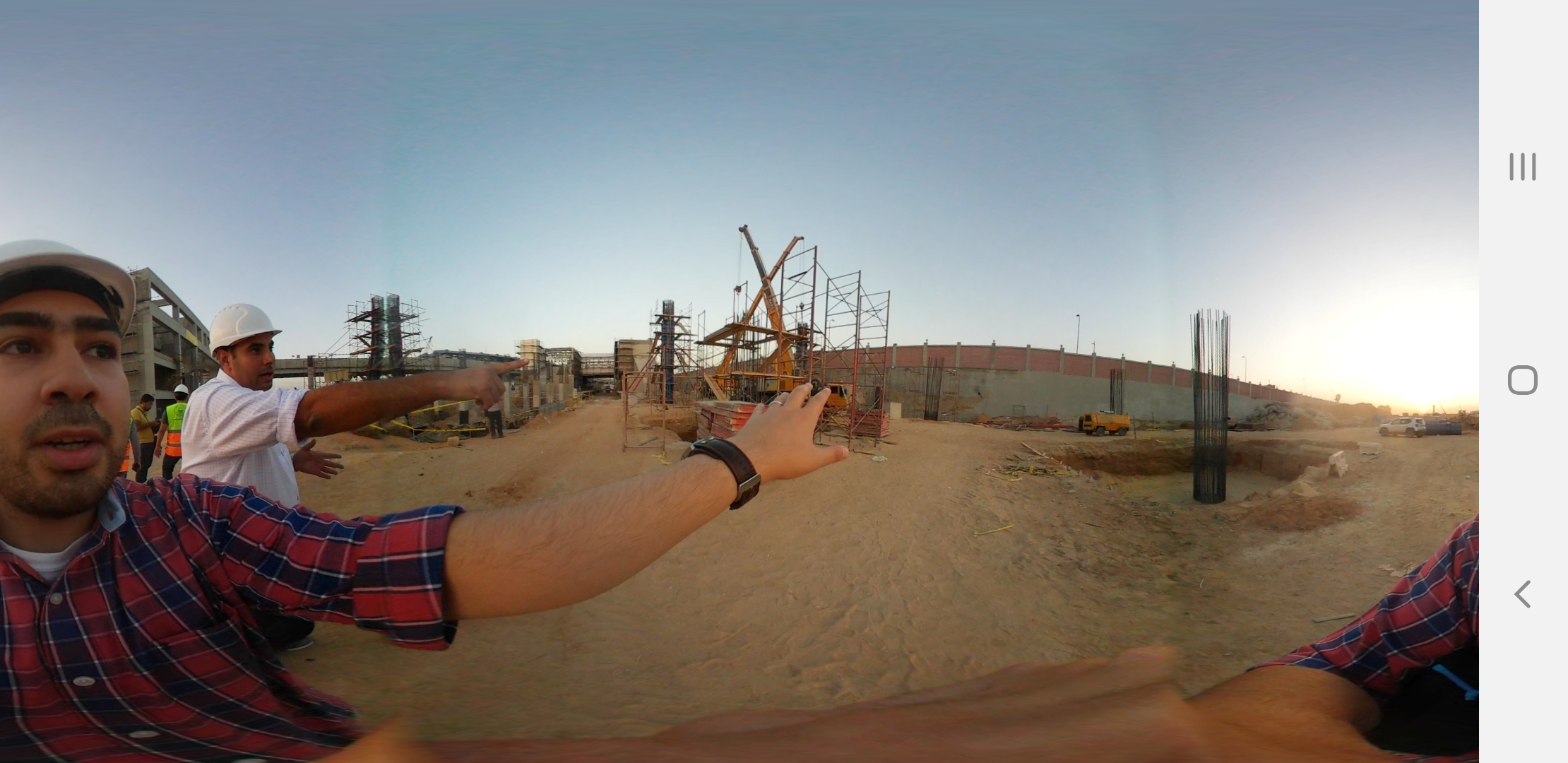 Integrating this virtual reality element into his classes is not a new idea but one that was accelerated due to COVID-19. This method is even gaining attraction worldwide, both in learning and research. According to Abotaleb, medical institutions in the United States are using VR to teach students how to do surgical operations. 
"In fact, I am currently leading with fellow professors a team of researchers utilizing Virtual Reality to enhance safety at construction sites, and we received funding from AUC to conduct that research," noted Abotaleb, adding that he plans to fully adapt this technology into the construction engineering curriculum at AUC. 
"Once implemented, our students would be able to learn construction processes and details about how to handle site situations through virtual reality training," he said.