E7na Initiative Partners With AUC For 2nd Annual Anti-Sexual Harassment Summit
E7na Initiative Partners With AUC For 2nd Annual Anti-Sexual Harassment Summit
After a highly successful virtual launch of the E7na summit in 2020, AUC alum Dania Younis '12, co-founder of the E7na initiative, has partnered with AUC to expand the second edition of the summit's reach beyond the computer screen and into Ewart Memorial Hall at AUC Tahrir Square.
Under the theme "Our Roles in Society in relation to Sexual Harassment" the summit, which in its first edition was Egypt's first anti-sexual harassment summit, will take place on December 10 and 11 from 10 am to 5:30 pm.
"We started [the summit] with the aim of providing a safe platform for different entities, initiatives and individuals who work in the sexual harassment cause to meet and offer their services to the community," Younis said, adding that making virtual connections between 700 people from 20 different countries during the first summit was a major challenge.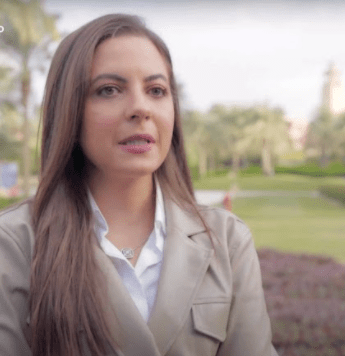 "We felt that adding an in-person element to the event would make a huge difference," Younis explained. "This is why we partnered with AUC this year — to have a physical event. We also wanted to expand the program."
And expand they did. According to Younis, this year's summit will have five panel discussions and four workshops, as opposed to last year's summit, which had three of each. There will also be free activities and training sessions given by other partners of the summit.
Speaking at the summit this year is Noha El Nahas '05, '12, a counselor and the founder of Heal Counseling Center and adjunct faculty at AUC's Psychology Department, who expressed her excitement and readiness to speak. "I hope to inspire and empower people to take [action] regarding any sexual harassment incident, and emphasize the importance of mental health support in such situations," she said.
Another AUC faculty and alumna, and E7na's consultant, Mervat Abou Oaf, '88, '02, professor of practice at AUC's Department of Journalism and Mass Communication, will speak at the summit for the second year in a row, presenting on the role of cinema as a soft power to combat harassment and bullying. "It gives me pride, pleasure and honor to have been the consultant for E7na Foundation since its inauguration last year," she remarked.
In order to reach more people in the community, the E7na summit will again be conducted in Arabic. "The idea of presenting the content in Arabic was done to make sure we are reaching different target audiences, and a wider target audience as well," said Younis, adding that there will be a live translation for non-Arabic speakers attending either in-person or online.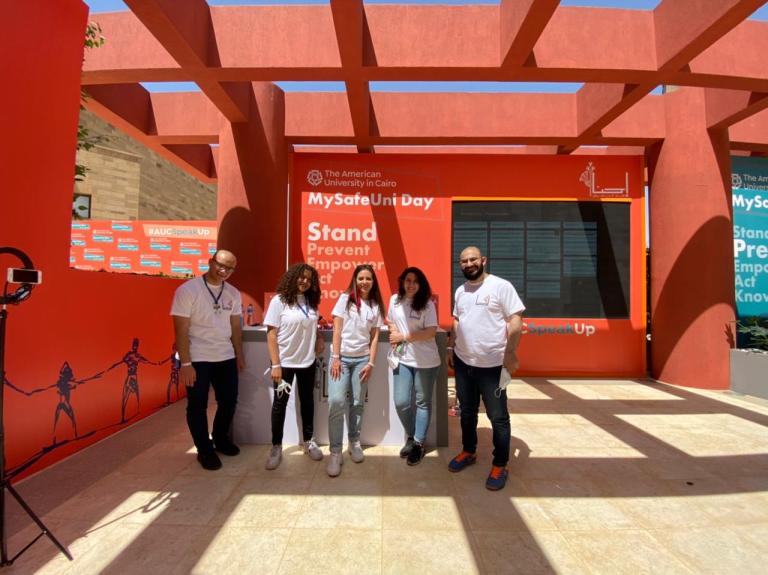 The theme this year was also purposefully made broad, in order to present topics that would interest people, or that they could relate to, such as "how to establish boundaries" and using social media to create impact and raise awareness and literacy about harassment. "We wanted it to be relevant to everyone," Younis said.
The summit is just one part of the larger E7na Initiative, whose mission is to spread awareness about sexual harassment through education. "Our long term plan involves offering educational programs and events in schools, universities, and eventually in companies," Younis said. The initiative's current team comprises 14 volunteers who are either working full time or finishing their studies, and it does not receive any funding from its partners. Therefore, E7na is still gaining momentum.
Younis encouraged those who are interested in getting involved to attend the conference this weekend, adding, "We are always open to recruiting potential volunteers, who can send us an email if they are interested."
Learn more about the 2020 summit and initiative here.