Culture Through Comedy: New Novel from AUC Professor Gretchen McCullough
Culture Through Comedy: New Novel from AUC Professor Gretchen McCullough
A former expatriate environmentalist accused of cyber terrorism, a Greek dance teacher and a dead body on an art thief's property in central Texas set the scene of Confessions of a Knight Errant, a recently published novel by Gretchen McCullough, senior instructor in the Department of Rhetoric and Composition. The comedy explores cultural differences through its witty characters and engaging dramas.
So, what is Confessions of a Knight Errant about?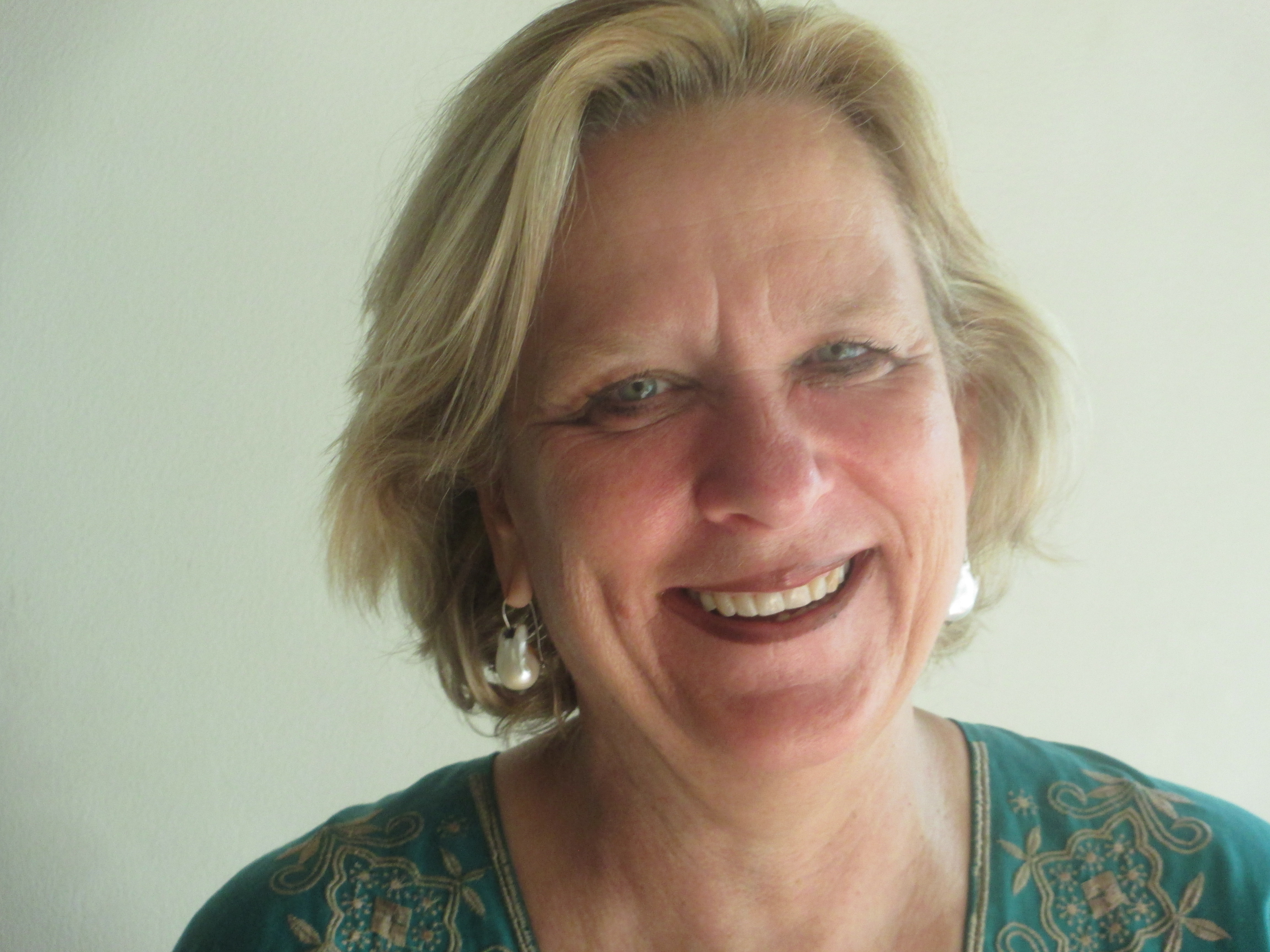 The story is set in 2011 and follows two men on the run. They arrive on the Friday of Rage during the Egyptian uprising, Dr. Gary Watson, an environmental activist and professor who is accused of being a cyber terrorist, and Kharalombos, a Greek dancing teacher wanted by the secret police. They are tempted by a job offer from a German tourist they met in Cairo. They end up in a girls' camp in central Texas but find themselves entangled in another drama involving a dead body and stolen Middle Eastern antiquities.
How did you decide to write a comedy about an Egyptian and a former expatriate running around Texas?
These two characters actually met in another novella I wrote, where the American guy was an expat living in Egypt. This was the last novella in my story collection, Shahrazad's Tooth, published in 2013. At the end of the novella they are invited to a German woman's girls camp in Texas, so this novel was an exploration of what would have happened had they accepted the invitation.
Why Texas?
My parents have a second home in central Texas in an area called the Hill Country where they have a lot of posh sleepaway camps for kids, the type where they stay for five weeks and do activities. One day while my mom was at the house painting there were suddenly helicopters flying overhead and police cars rolling up.
What happened?
There had been a murder at an adjoining property right behind my parent's house. Apparently the guy who bought the property had paid for it in cash and had a collection of very expensive antique cars. He was mysterious and had hired some shady characters to maintain the cars who all did drugs. So, all of that played into the plot with the character in the book who is an art dealer.
How did you work that into the plot?
In the book, there's a character who is an antiquities dealer. He's basically an art thief. The long and the short of it is that there's a murder on his property and Gary and Kharalombos get roped into the drama and end up on the run again.
Your novel features a lot of interesting personalities. What inspires your characters?
I'm inspired by the people I meet. The antiques dealer is an obvious one, but characters like Gary and Kharalombos are also inspired by my experiences as an expatriate living in Cairo. And there's an Irish cook who is inspired by a woman I met in Monaghan County near the border of Northern Ireland.
In a story with such diverse characters, what message do you want your readers to walk away with?
I'm frustrated with this idea that comes from globalization — the idea that every place is the same. Since technology can transport us so quickly to different places and we can communicate more easily, people often have the misconception that all places are the same. But in reality, every place is local and cultural differences will still play out.
How do these cultural differences play out in your novel?
The novel is playful. It's a comedy exploring the gaps between globalization and local cultures, the tensions there. In my previous writing I explored how foreigners react to living in Cairo and now I want to explore what it's like for expatriates to return to their home country. People have a really hard time adjusting and reintegrating when they come back. Gary, even though he's an American, rebels against the very scheduled and uniform system of the girls' camp, as does Kharalombos.
How has your time at AUC influenced this novel?
Living in Egypt and studying Arabic has been very important. I had many marvelous teachers in the Arabic Language Institute who encouraged me to learn Arabic.
My first collection of stories, Three Stories from Cairo (2011), was inspired by many of the stories I heard in Garden City. My husband, Mohamed Metwalli, a poet and translator, translated three of the stories into Arabic. The collection is bilingual. Three stories in English, then you flip the book, the same three stories in Arabic.
How has AUC supported your writing process?
AUC has supported my writing. Two story collections, Three Stories in Cairo (2011) and Shahrazad's Tooth (2013) were the fruit of a leave in 2006. The books were published locally by Afaq Publishers. I finished Confessions of a Knight Errant during a leave in 2016. I will be on leave in spring of 2023 to work on a book project set in West Texas in the 1930's during the Depression, inspired by my grandfather's life. I also have discovered that many Syrians immigrate to Texas through Mexico and I want to weave that into the new novel.
Besides the leaves, the university has granted me support to attend numerous writing conferences. This was an opportunity to meet writers and get feedback on my work.
What are some of the challenges that come with writing a novel?
Writing a novel and becoming an author is a very long process. I worked on this book for five years and received a lot of feedback and then I had to find a publisher. You really have to be internally motivated to write a novel because there's no guarantee that any publisher will take it.
As a published author and a professor, what advice would you give to people who want to start writing?
Start small. Find local opportunities. Students will come to me and say, "I want to write a book," and I say "How about an article? Or a short story?" I wrote a full length novel at the University of Alabama and didn't publish it, which was disappointing. This is very common. Many novelists have "a novel in the drawer."
A friend at the time gave me some really good advice; he told me to set aside the novel and work on smaller projects. Writing shorter essays and publishing them gave me a lot of confidence. I regularly publish essays, reviews and translations in venues like: World Literature Today, The Literary Review, Brooklyn Rail in Translation, the LA Review of Books.
Things don't happen overnight. It's risky. It's a little like being a marathon runner. You just have to keep persisting.