Chemistry for a Cause: Finding Sustainable Alternative to Oils
Chemistry for a Cause: Finding Sustainable Alternative to Oils
AUC students won first place worldwide in a competition where 65 international university teams had to develop a sustainable alternative to traditional fats and oils, thereby reducing their carbon emissions and detrimental environmental impact. The AUC team created a unicellular microorganism oil prototype that has a zero carbon footprint.
"I'm so passionate about any research that helps alleviate climate change," said Yasmin Maghraby '03, '13, '21, adjunct assistant professor in the Department of Chemistry. "At first, I thought our idea would be impossible to produce, so seeing it become a reality was so satisfying and gratifying."
Headed by Maghraby, the AUC team was composed of graduate students Lereen Khaled, Dalia Kanna, Saif El Din Mofty and Louai Hariri. The competition was launched by Savola during an innovation session at the World Food Forum event, "We're supporting You(th). Open Innovation in the Private Sector," held collaboratively with the United Nations Food and Agriculture Organization (FAO) and the European Bank for Reconstruction and Development. The competition was designed to promote the transformation of agrifood systems to be more sustainable, innovative and socially responsible.
"It was an incredible opportunity to make a tangible impact and witness the positive results of our efforts," said Khaled. "This achievement fueled my determination and passion to keep making a difference as well as bridge theory and practice for innovative, real-world solutions. It inspired me to continue pushing boundaries for a better world."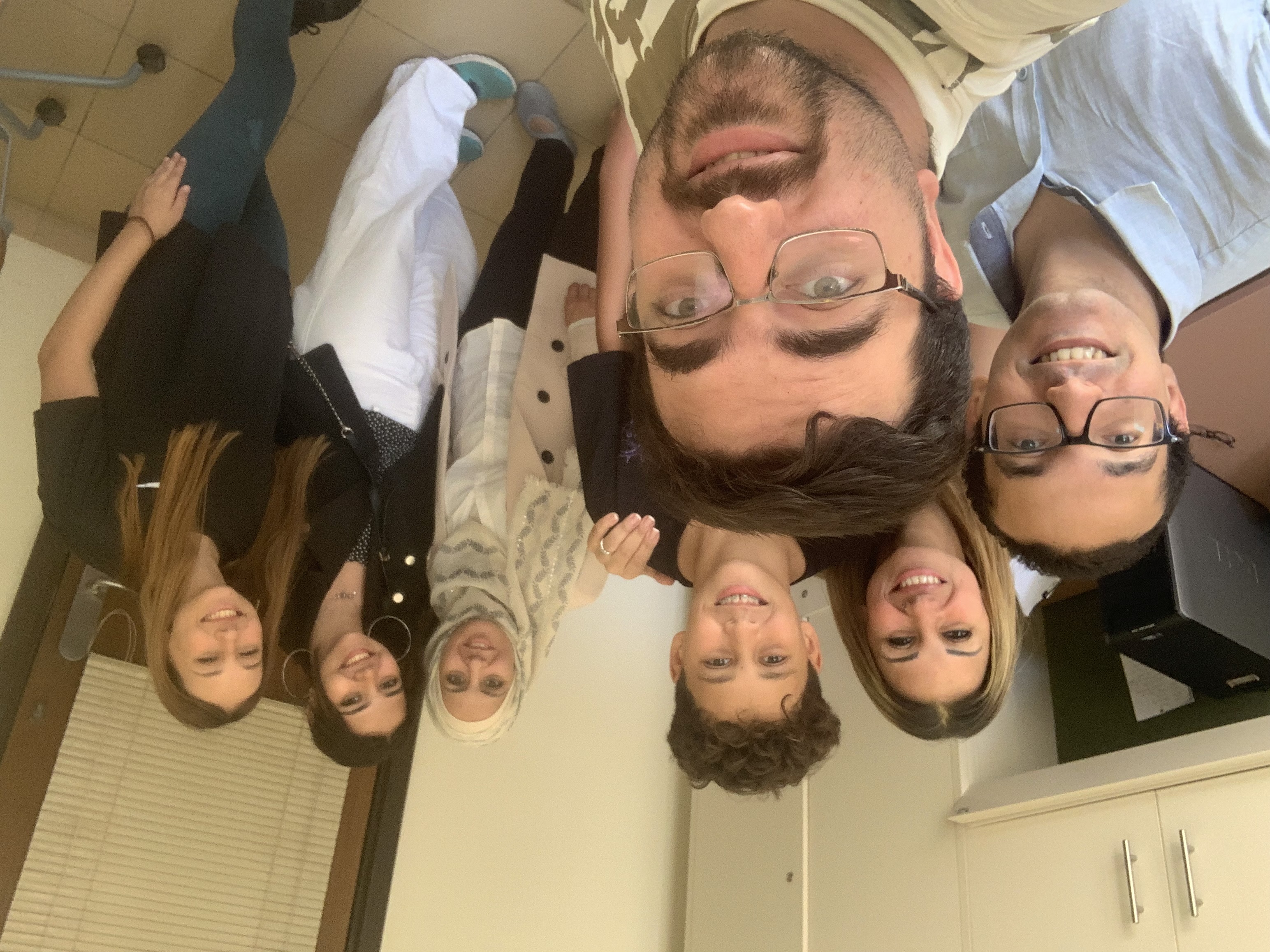 The networking experience also provided a unique opportunity for the student participants. "This life-changing experience enriched my ability to work effectively in a multidisciplinary team and allowed me to engage with experts from Savola, FAO and fellow participants from different countries who share my passion for sustainability, which expanded my professional network and exposed me to different ideas and perspectives," added Khaled.
Participants were challenged to develop an alternative to traditional cooking fats and oils, which are not sustainably produced, providing more effective and eco-friendly substitutes that have similar functional properties but use less quantities of water and reduce greenhouse gas emissions resulting from the process.
"The Savola competition was one of the greatest opportunities I had as an AUC graduate student," said Kanna. "Our goal was to search for green edible oil substitutes prepared using green methods. Teamwork was essential - we held brainstorming sessions, designed plans, discussed strengths and weaknesses of each proposed idea based on the available literature, assigned roles, conducted experiments, analyzed the results and prepared the final presentation. We also built new friendships and were able to work with experts in the field, enhancing our intellectual and practical skills."
Tamer Shoeib, professor and chair of the Department of Chemistry, noted, "This shows clearly our commitment to excellence and the caliber of our students who are able to tackle problems of relevance and create highly impactful solutions to unmet, real-world needs. I am incredibly proud of our AUC team."