Centennial Commencement: Congrats Grads!
Centennial Commencement: Congrats Grads!
AUC's Centennial Commencement, held on Thursday, June 20, witnessed the graduation of 644 bachelor's degree candidates, 125 master's degree candidates and two PhD students.
The ceremony featured keynote speaker Maggie Michael '00, winner of a Pulitzer Prize for international reporting along with an Associated Press team for covering the war in Yemen.
"If there is any advice from me to you, it's never give up, have a thick skin in the face of people who undermine everything you do or look down at you, because of your age, religion, gender, or social background or just because of no real reason." Watch Michael's speech below.
AUC President Francis Ricciardone said to Michael, "Your record of high accomplishment and real courage in the most challenging corners of one of the most challenging professions of our times inspire us all. We are proud that you are both a daughter of AUC, and a 'Bint El-Nil.'" Watch his address below.
Sara A. Abouelkhair '19, architectural engineering major, was the student speaker at commencement. "I want you guys to look how privileged we are — privileged to simply be here and privileged to get the education that we did. ... [AUC's] liberal arts education gave us freedom over studying what interests us and autonomy over our education."
Watch Abouelkhair address her classmates below.
Graduate Awards:
25th of January Award for Scholarly Excellence: 
Amira Mahmoud Othman '16
Master of Arts in Sociology-Anthropology
Thesis: "The Death Penalty in Contemporary Egypt" 
Mohammed Bin Abdulkarim A. Allehedan Award:
Amira Hesham ElBarmelgy '14
Master of Science in Sustainable Development
Thesis: "Sustainable Utilization of Desalination Concentrate"
Undergraduate Awards:
President's Cup
Nadine Medhat Riad • Nadeen Ali Abdelwahab • Mariz Usama Habashy • Noor Absher Sorour • Hassan Abdel Rahman Amer • Marlene Maher Metias • Nour Hossam Elbohi • Sarah Nader Nassif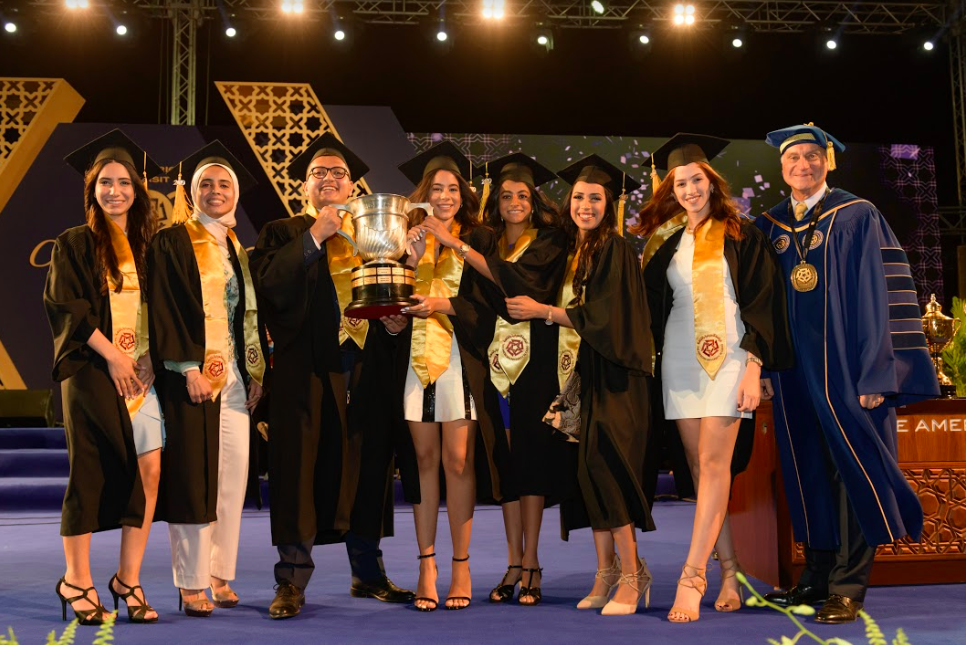 Ahmed Zewail Prize for Excellence in the Sciences and Humanities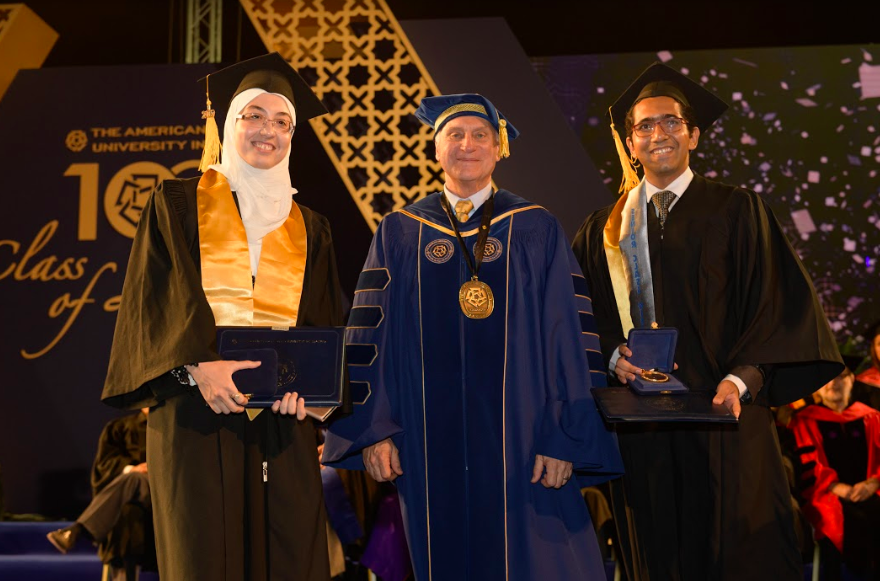 Valerie Farag Musical Award
Salma Khaled Abdelsamia
Mohammed Bin Abdulkarim A. Allehedan Award
Amro Hussam Eldin Mahmoud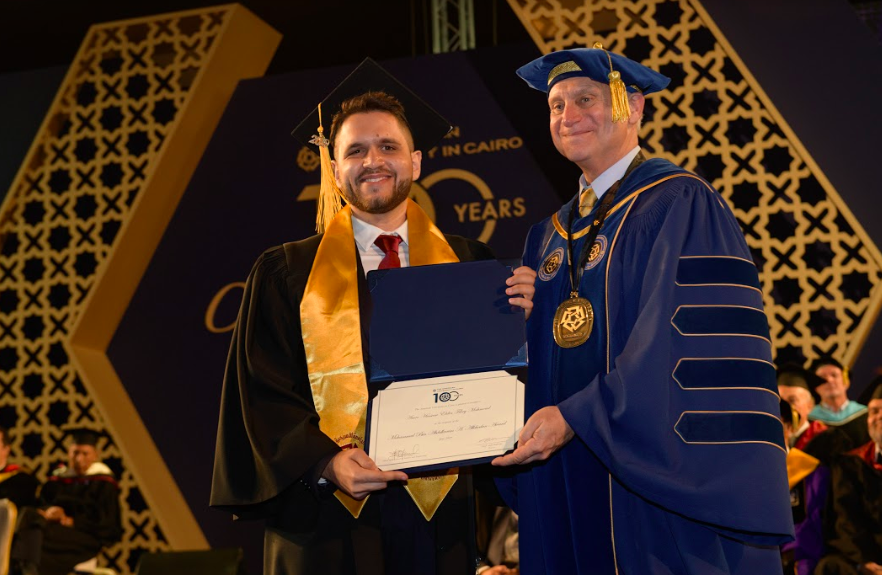 The Jehane Ragai and John Thomas Highest Achiever in Chemistry Award
Marie Gamal Tanious
Dr. Abdel Rahman El Sawy Award
Motasem Ahmed Sakr
Parents Association Cup
Mohamed Ayman El-Shalakany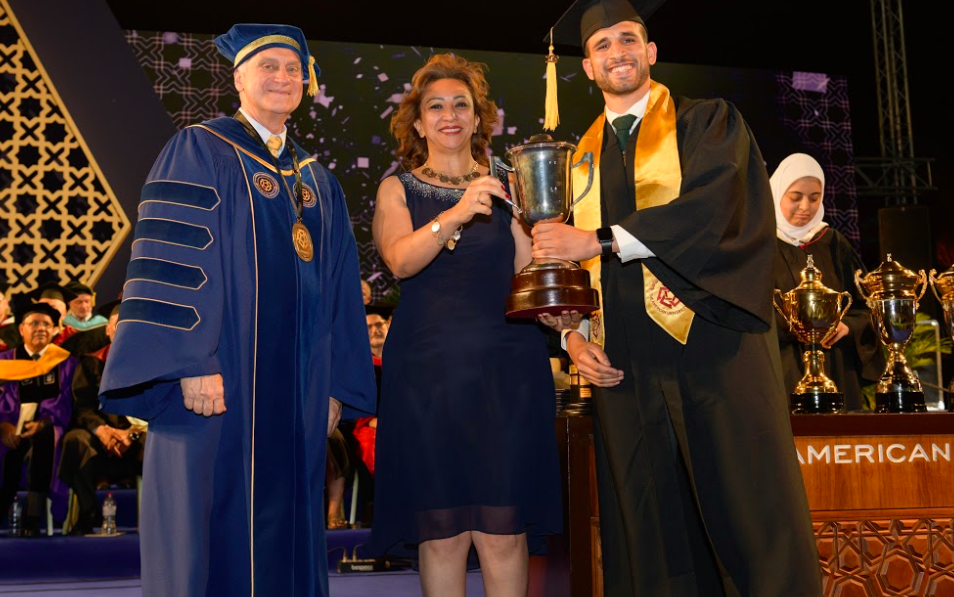 Omar Mohsen Athletic Achievement Cup
Seifeldin Amin • Farida Wael Abdel Naby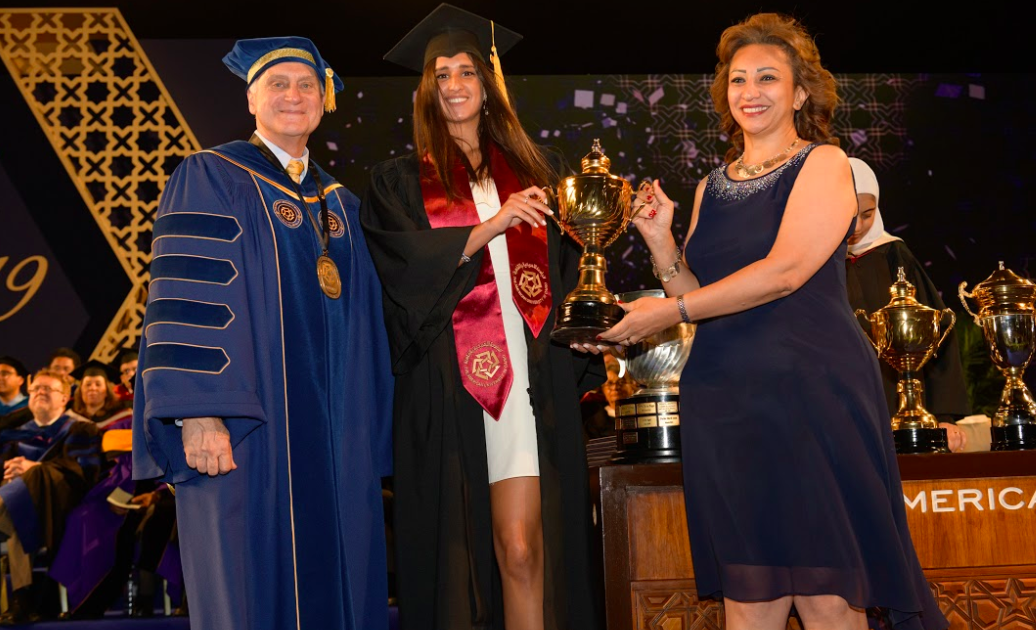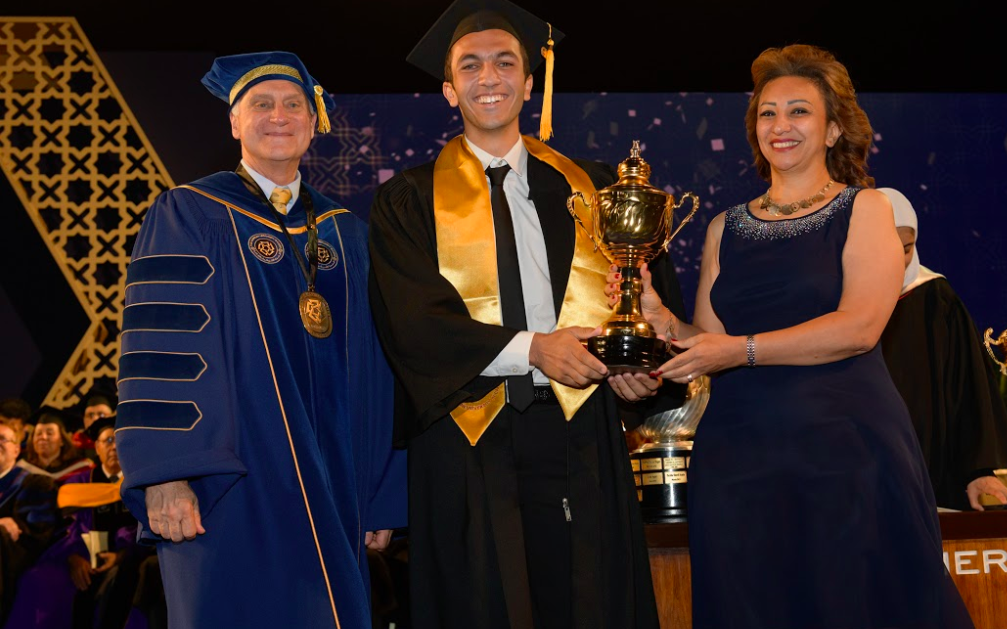 Student Government Cup
Merna Muhammed Ghazy • Ahmed Khaled Mansour • Mohamed Omar Azzam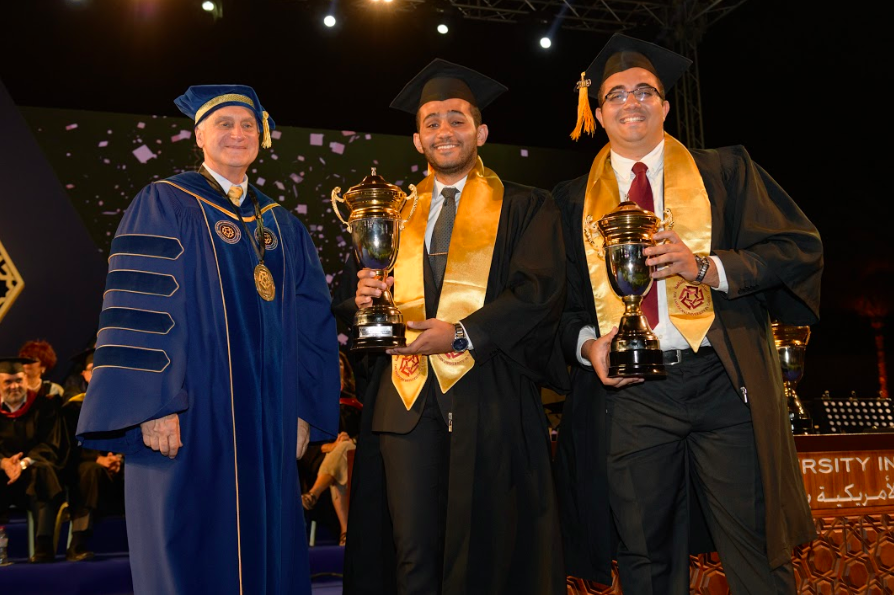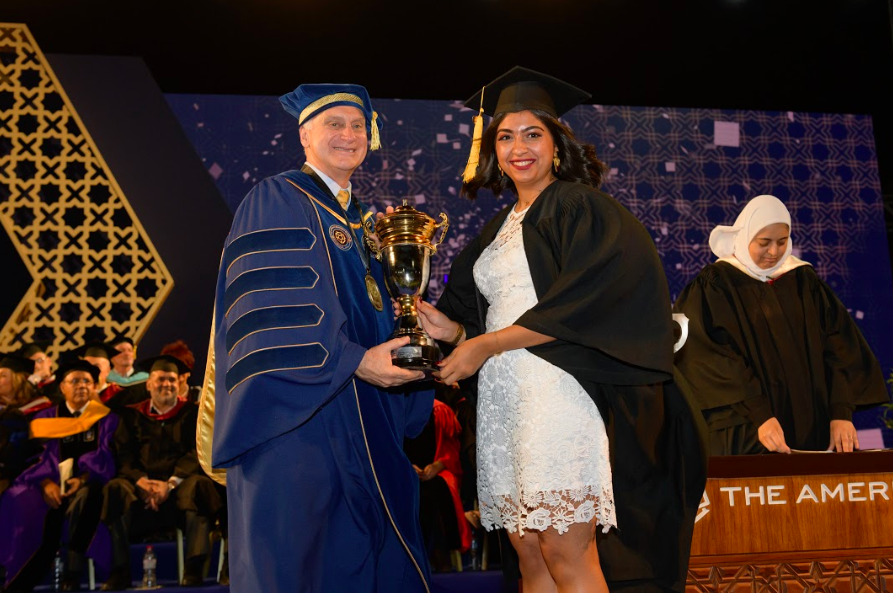 Ahmed El Mehallawi Family Award
Ahmed Hossam El Din AbdelBaky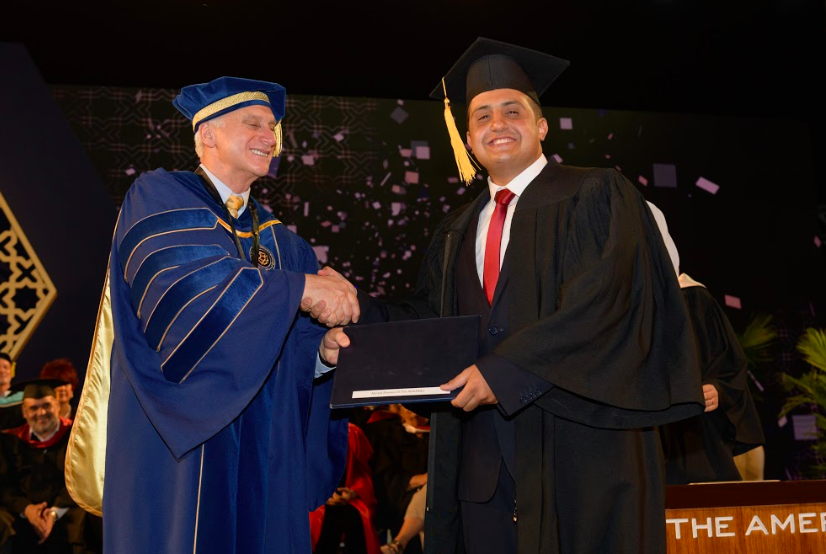 Watch the school-based commencement speeches: