Celebrating Our Hardworking Staff Moms on Mother's Day Under COVID-19
Celebrating Our Hardworking Staff Moms on Mother's Day Under COVID-19
#PeopleOfAUC
With Mother's Day coming up on March 21, working mothers in Egypt and at AUC are facing a lot of challenges in light of the coronavirus situation — they are trying to keep their kids safe at home and entertained, keeping pace with their online learning at home and — on top of that — working in their daily jobs.
We spoke to AUC's staff working mothers, and here are their thoughts on this year's Mother's Day:
Noha Saada, senior director, Academic Advising Center: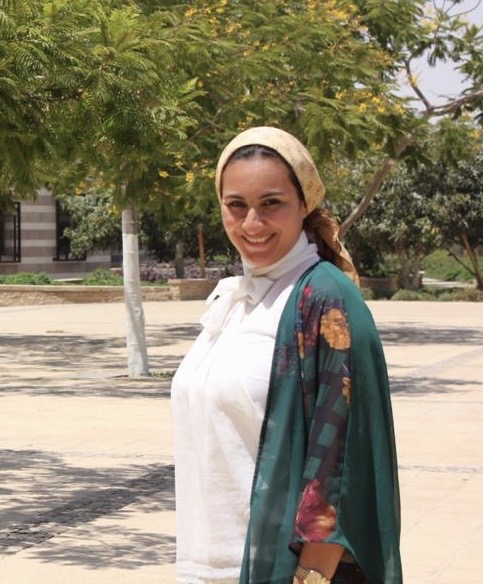 "I think we have to strike a balance. We should neither frighten our kids nor neglect our work duties. We should work on maintaining our balance without panicking too much in order to be able to think straight. A couple of days ago, I started panicking too much, which made me get physically sick. What we are doing at work now is that we are working on a remote location policy while keeping some of the staff members on campus to maintain normal operations at the office. We are installing VPNs on our laptops and contacting students to inform them that we are taking online advising appointments, including videoconferencing tools when necessary. Concerning my two sons, things are getting really difficult. I am trying to handle it with my husband and nanny. We take annual leaves rotationally, and they are starting online learning, so I'll be trying to keep up with the pace of their online learning when I am back from work. Things are even getting more difficult for my kids to stay at home, especially that they are used to working out three times a week, so my husband sometimes works out with them at home and we take them for a walk in open places since it is the safest option. I hope this works, and I hope people will take quarantining seriously."
Amira El Biltagy, program manager, Yousef Jameel Public Leadership Program, School of Global Affairs and Public Policy: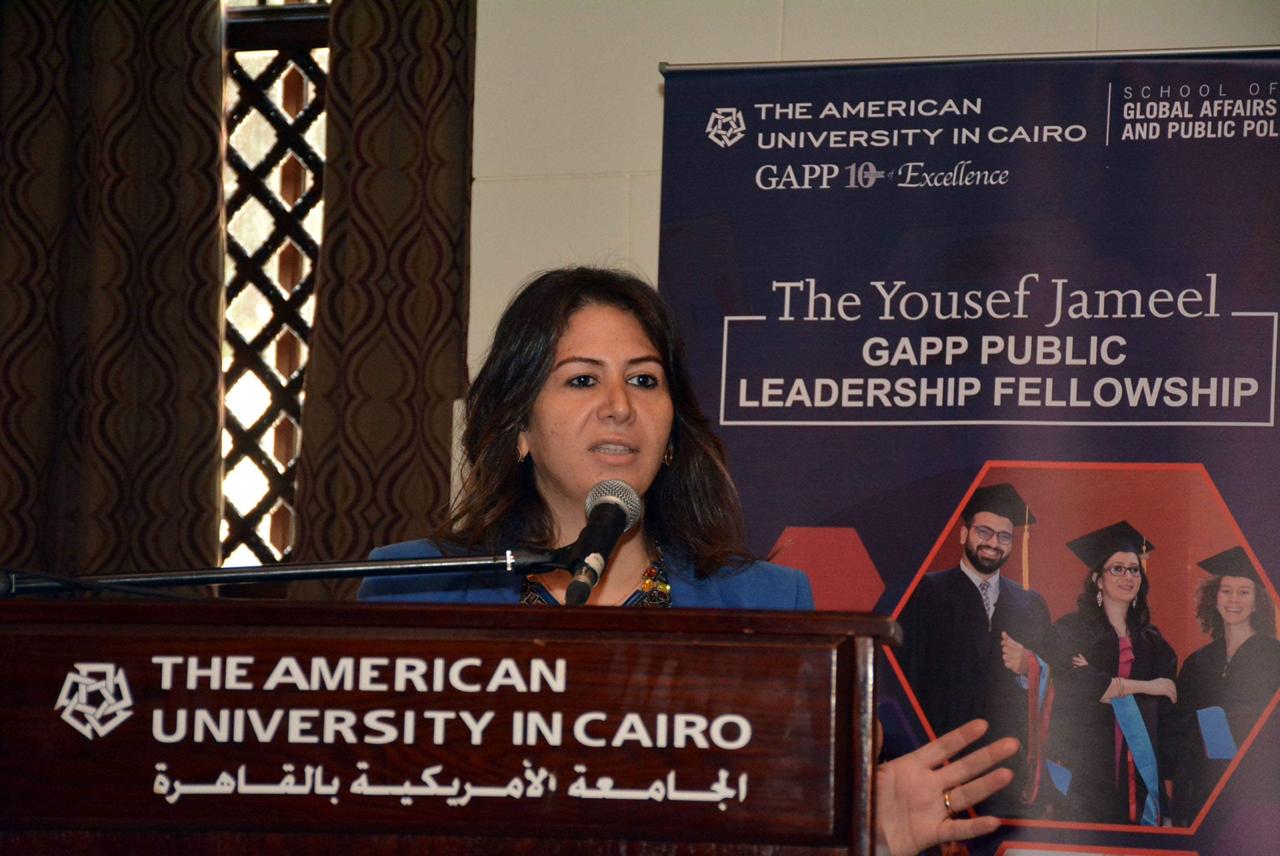 "These are very difficult times. The fact that schools are shut down for two weeks and kids are isolated at home makes you think what you should and shouldn't do: Should we have some friends at home or not? Can we eat out or not? They need to be entertained 24/7 and you still have to work, even if remotely, and in my case also study for my master's, which is quite challenging to be honest or at least harder than the usual days when they are consumed in school work and sports. I am a believer that safety comes first, so for the next couple of weeks, the plan is to hold it together and keep our sanity and divide the day among different activities, of which some, I must admit, are useless but still very much needed!"
Sherine Meshad, associate director of communications and marketing, School of Business: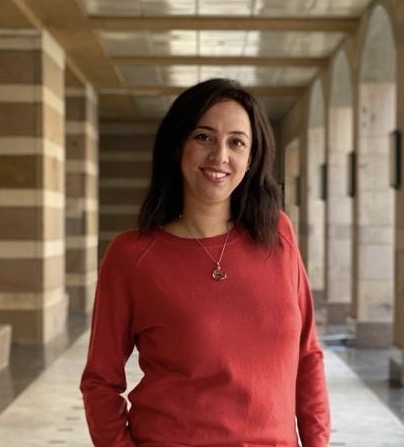 "It's an everyday challenge to balance a working life and having kids staying at home in response to COVID-19. The flexibility of rotation that the School of Business has set in place makes it a bit easier to navigate the challenge of homeschooling and work responsibilities. I have to say it's a pendulum of emotions between going up the wall and having the chance to spend more time with my kids. I'm making the best out of the situation while wishing for a cure."
Eman Abdel Salam, operations manager, School of Global Affairs and Public Policy: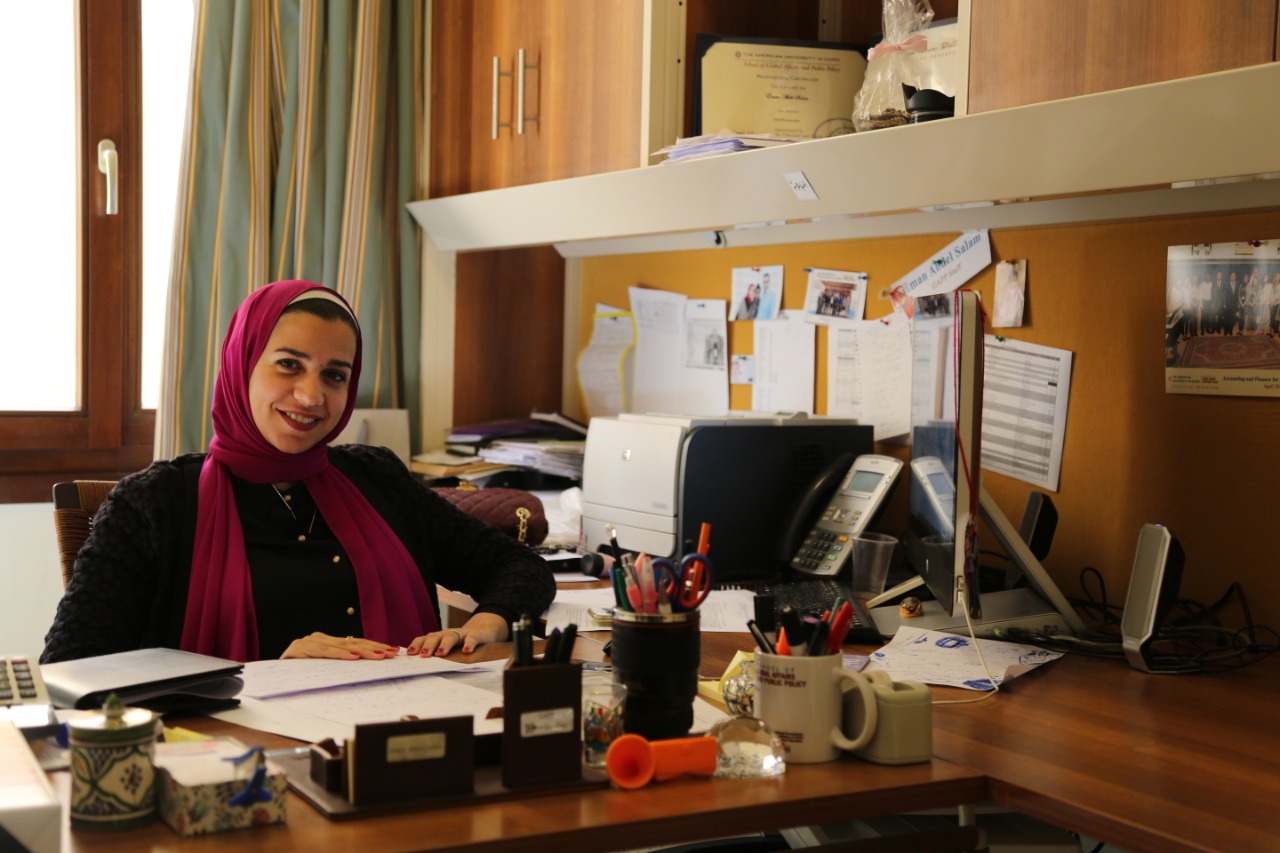 "What we are going through these days is hard to believe. It feels weird when all of a sudden someone pressed the pause button for your 18 hours of daily routine, and you can't do anything about it! Having to deal with isolated, bored kids at home is not as easy as it sounds. Having to entertain them as well as do online school work is much harder than we thought, especially with my work duties. For days now, the do's and don't lists have been growing in my head, and I'd be lying if I said I got it all under control. It's another challenge that we as working mothers have to go through. This too shall pass."
Salma Adly, program officer at the International Program Office: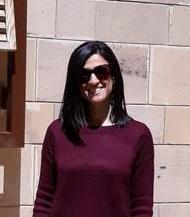 "As a working mom and a mother of two teenage girls, I find it hard to cope with this semi-crisis that we are facing nowadays. Not only is it a difficult time for all of us, but it is also extra difficult for working mothers and fathers. I find it difficult to convince my girls that this virus is not a joke and that we have to take it seriously by sanitizing everything we use and avoiding crowded places. Between online classes, which is a hassle, housework and trying to keep my family safe, I have to try to balance my work while working from home and meeting my deadlines. May this difficult time go away soon."