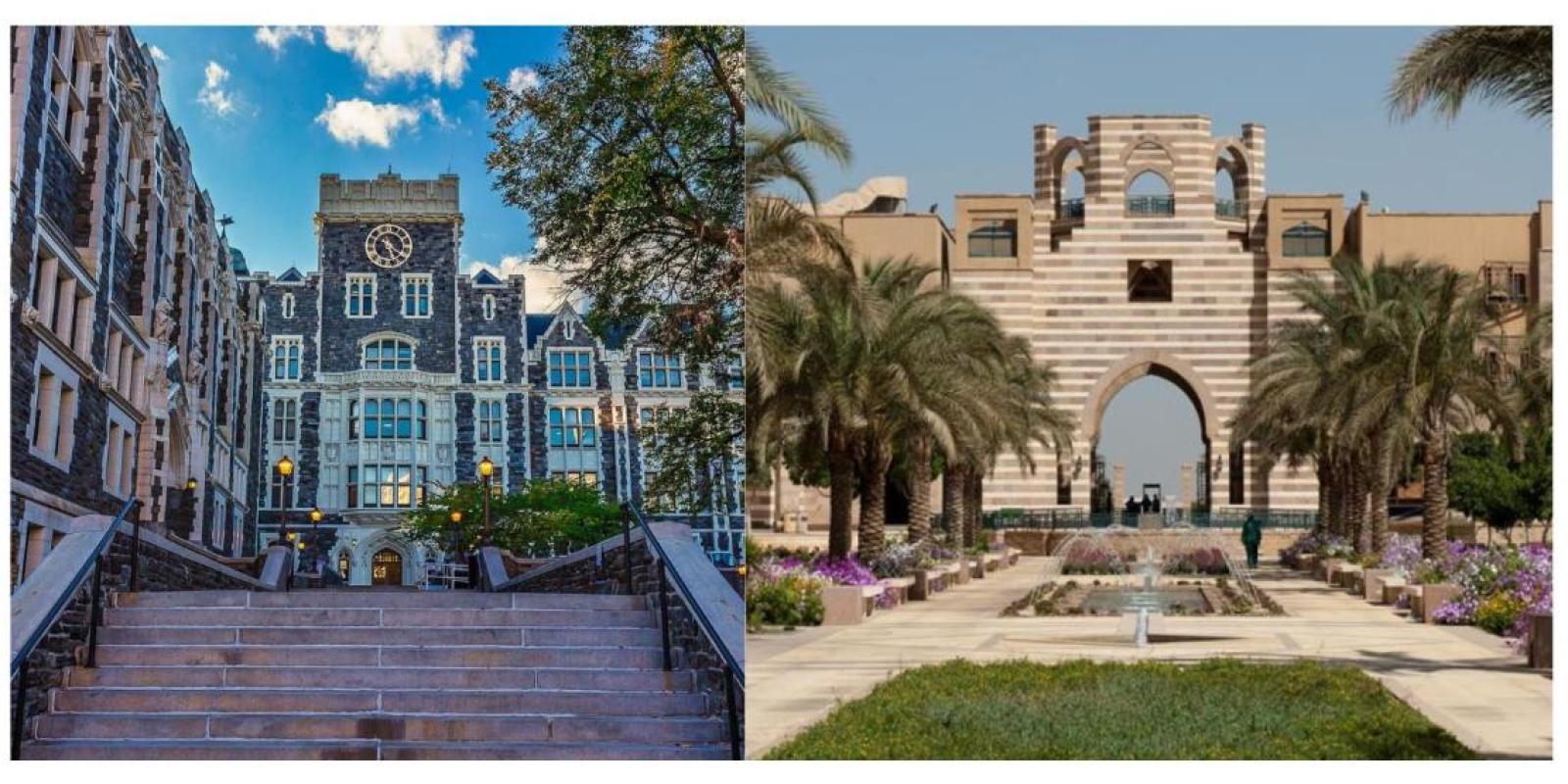 From Cairo to New York City
From Cairo to New York City
"Students and faculty can learn a lot from international exchange and collaboration," says Amina Elbendary '96, '00, associate professor and director of graduate studies in AUC's Department of Arab and Islamic Civilizations. "From looking at familiar things with a different perspective to discovering new cultures, researching in a collaborative and comparative manner allows you to see similarities and differences that you would not have noticed otherwise."
Elbendary and Ghada El-Shimi, dean of Undergraduate Studies, are co-principal investigators of the Global Scholars Achieving Career Success (GSACS) at AUC, which connects universities in the MENA region with schools from City University of New York to engage in collaborative online international learning focused on the UN Sustainable Development Goals and career readiness skills. Over the past two years, AUC has offered 14 virtual exchange partnerships with CUNY colleges, and a total of 304 AUC students have participated.
As the program draws to a close this year, News@AUC interviewed students and faculty from AUC and CUNY to hear about how the program expanded their learning horizons.
The Cross-Cultural Experience
A major component of the GSACS program is connecting students from different backgrounds to encourage cross-cultural exchange and learning. These classes allow students to broaden their understanding of their peers overseas while developing a deeper appreciation of their own homes.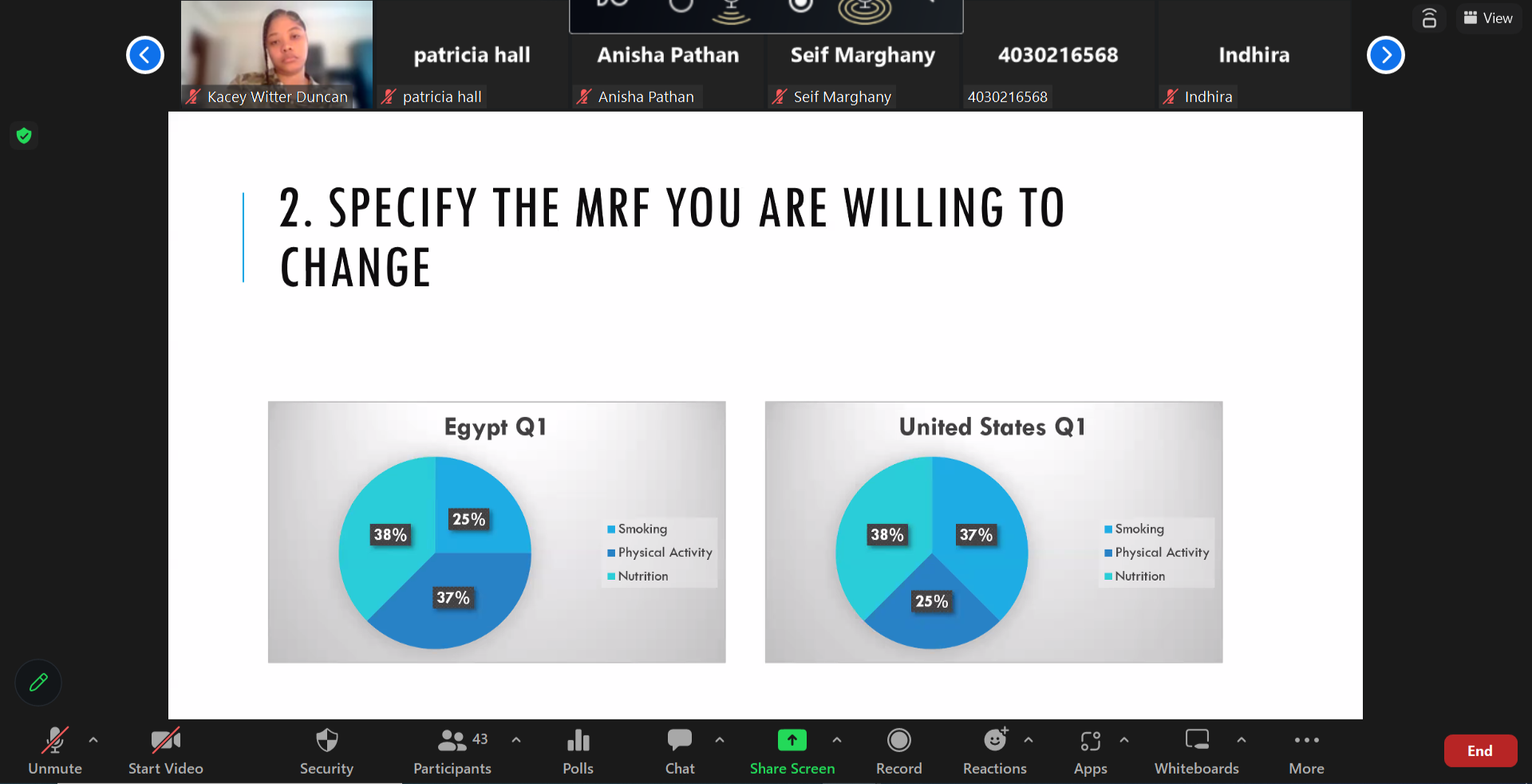 "This program allows students to tackle questions about important global issues in dialog with their international peers. They learn about how a specific issue is experienced by real people in their own and partner countries. At the same time, they develop new insights on their culture and identity," states Olga Aksakalova, professor of English at LaGuardia Community College, CUNY, and principal investigator of the program.
Students were encouraged to explore the ways social inequalities shaped their local communities and compare them to other cities. "The GSACS module was a great opportunity to work with people from New York and to put all of our ideas together in a project," says one AUC student. "I learned about how people who live in different countries think and how inequalities there may be happening because of different or similar reasons as here in Egypt."
For the professors, these courses offered insight into how students learn from one another and develop more nuanced understandings of different cultures. "Many students at CUNY are immigrants or the children of immigrants and many work in addition to school. This gave students at AUC an opportunity to get a more realistic vision of America than what is seen in movies," says Yasmine Ahmed (MA '07), assistant professor in the Core Curriculum office who co-taught multiple courses, including a class on social class and inequality.
This program also encouraged students to be aware of the international implications of climate change and sustainable development. Lamees Fadl, Arabic instructor at CUNY, taught a course during which students created Arabic and English information pamphlets that spread awareness about the importance of water sustainability.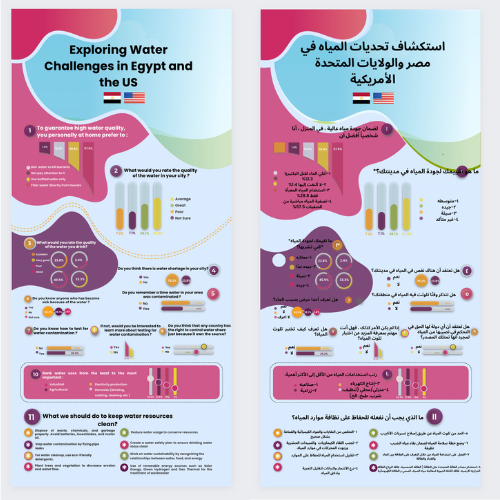 "In addition to teaching about sustainability, we also wanted to ensure that our Arabic language students could communicate about a wide array of topics, like politics, climate change or other international issues," explains Fadl.
Teamwork Across the World
In addition to cultural exchange, learning how to work within an international team was an important aspect of the program for both students and faculty.
"Students enhanced their career-readiness skills in intercultural communication, critical thinking, cross-cultural teamwork and the ability to adapt to diverse environments," states Schiro Withanachchi, principal investigator of the GSACS program at Queens College, CUNY. "GSACS was a unique experience that promoted equity in global learning."
"It was a very useful and unique experience to have the opportunity to work with people from different parts of the world and get different perspectives," says one AUC student.
In addition to coursework, facilitating the program also required significant international cooperation. "A big lesson we took away as faculty is that learning in an international collaborative setting requires strong structural support and an efficient match-making process," says Elbendary. "Pairing faculty with both common interests and complementary sensibilities, in addition to ensuring proper flexibility for time zone differences, was incredibly important. Who is implementing the program makes all the difference."
Drawing to a Close
After a successful two years of connecting cultures, the GSACS program has completed its run. While this particular partnership will no longer be running, both universities have gained important insight on running international collaborations and the importance of facilitating learning across borders.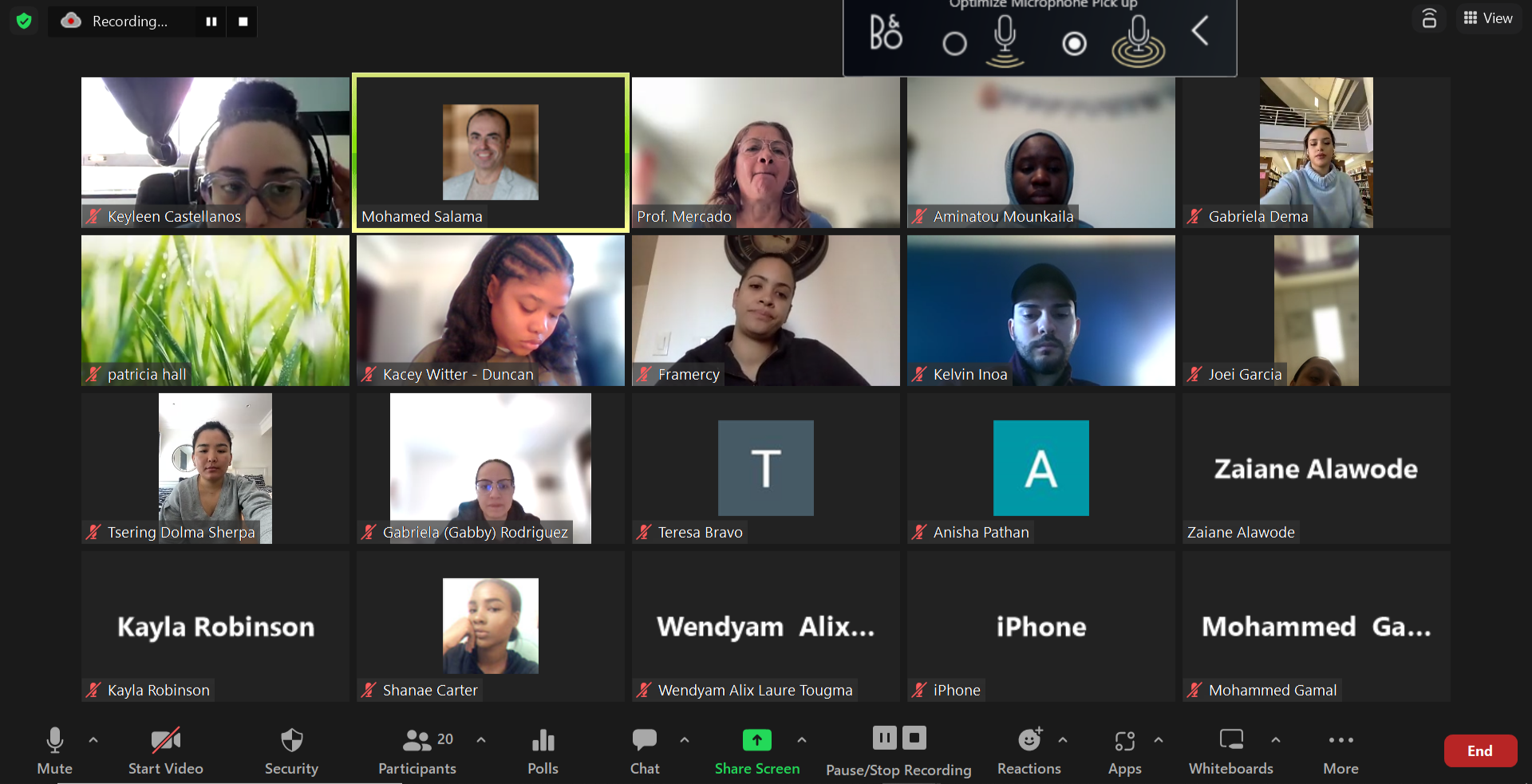 "Administering GSACS has led to other opportunities for our university, including collaborating with community colleges at CUNY, streamlining virtual exchange training and expanding partners in Europe and Asia," says Withanachchi.
"I am happy and proud of the program's overall success," concludes Elbendary. " I feel that together we provided a strong AUC contribution. But most importantly, I was incredibly proud of the results shown during the different student conferences, which highlighted the quality of our students' abilities."
GSACS is supported by the Stevens Initiative, which is sponsored by the U.S. Department of State with funding provided by the U.S. government and administered by the Aspen Institute. The Stevens Initiative is also supported by the Bezos Family Foundation and the governments of Morocco and the United Arab Emirates.
The Stevens Initiative is an international leader in virtual exchange, which brings young people from diverse places together to collaborate and connect through everyday technology. Created in 2015 as a lasting tribute to Ambassador J. Christopher Stevens, the Initiative invests in virtual exchange programs; shares research, resources, and promising practices to improve impact; and advocates for broader adoption. By summer 2023, the Stevens Initiative will reach nearly 75,000 young people around the world. Learn more:https://www.stevensinitiative.org/
The U.S. Department of State's Bureau of Educational and Cultural Affairs (ECA) builds relations between the people of the U.S. and the people of other countries through academic, cultural, sports, professional and private exchanges, as well as public-private partnerships and mentoring programs. These exchange programs improve foreign relations and strengthen the national security of the U.S., support U.S. international leadership and provide a broad range of domestic benefits by helping break down barriers that often divide us. Visiteca.state.gov.
The Aspen Institute is a global nonprofit organization committed to realizing a free, just and equitable society. Founded in 1949, the Institute drives change through dialogue, leadership and action to help solve the most important challenges facing the United States and the world. Headquartered in Washington, D.C., the Institute has a campus in Aspen, Colorado, and an international network of partners. For more information, visitwww.aspeninstitute.org.