Bridging the Gap: Ahmed Moustafa to Lead Coronavirus Genome Research in Egypt, MENA
Bridging the Gap: Ahmed Moustafa to Lead Coronavirus Genome Research in Egypt, MENA
Ahmed Moustafa, professor and chair of AUC's Department of Biology, has been awarded $2.1 million from Wellcome Trust for a project that will establish molecular surveillance of the coronavirus genomes in the MENA region, bridging research disparities and leading to better health outcomes.
Moustafa will join a new international consortium of scientists from MENA who will track emerging variants of the virus and investigate the association between variants and vaccination programs in each country. His specific role is leading the research workgroup in Egypt.
"This grant is a recognition of the importance of diversity in genetic research," Moustafa said, explaining that the Middle East and Africa are vastly underrepresented in virus genome databases, even in cases of COVID-19. "For decades, most genetic research has been focused on specific populations — Europeans and North Americans. Now we know that genetic findings are not always transferable to other populations."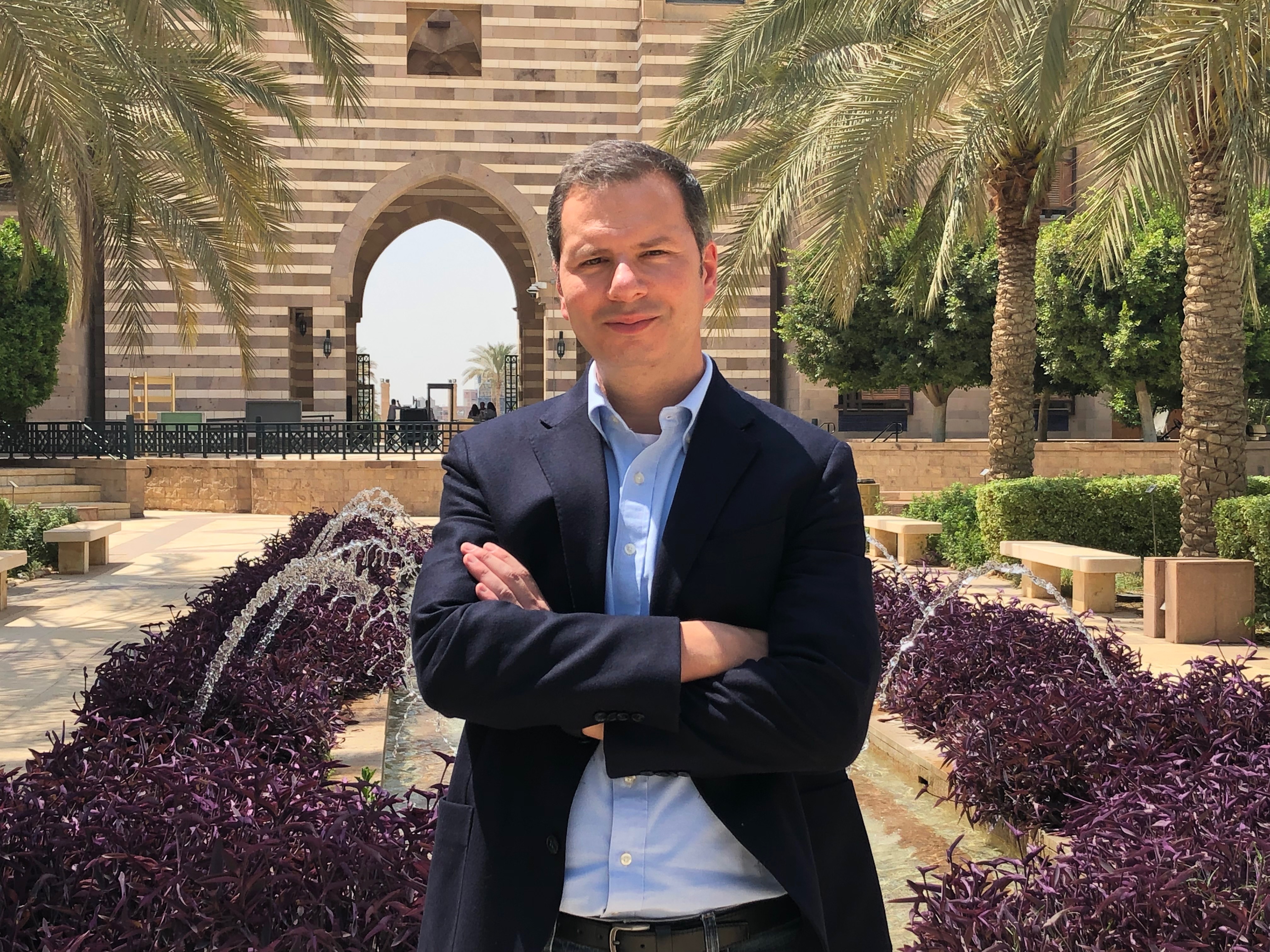 Over a period of 12 months, the consortium will collect samples from participating countries — including nasal swabs for the virus, lab test results, demographics and vaccine data.
"The viral samples will be sequenced using next-generation sequencing platforms," Moustafa said. "Then, a bioinformatics analysis will follow to determine the genetic variations in the sequenced viruses and their potential association with the collected parameters, if any."
Accompanied by journal publications and conferences, a public database with the genome data will be made available via GISAID, a global science initiative that provides open access to genomic data of influenza viruses and the coronavirus responsible for the COVID-19 pandemic. "It is expected that these reports will provide insights to public health administrators on strategies for vaccination programs and managing the pandemic in general," Moustafa said.
Sample collection work will begin in July, according to Moustafa. Until then, he and his team will be applying for research ethics approval and recruiting research assistants and students to help with the project.
"We are glad that Wellcome Trust recognized the significance of enriching the SARS-CoV-2 genetic variation information by focusing on our region," Moustafa concluded, noting his excitement to collaborate again with Saudi Arabia's King Abdullah University of Science and Technology, and to lead the research group in Egypt.