AUCians Inspire Change at 2022 World Youth Forum
AUCians Inspire Change at 2022 World Youth Forum
Engaging with policymakers, international figures and youth leaders representing 135 nationalities, two AUC students and one alumnus attended the fifth annual World Youth Forum (WYF) last month in Sharm El-Sheikh.
The forum, held this year under the slogan Back Together, is an internationally-recognized platform that facilitates an exchange of views and recommendations between young people, decision makers and influential figures, in hopes of promoting peace, development and creativity in addressing the world's significant challenges.
"My experience at the World Youth Forum was by far the most unique experience I have been exposed to over the past few years," said Sherif El Naghi, a senior majoring in construction engineering and president of AUC's Student Union.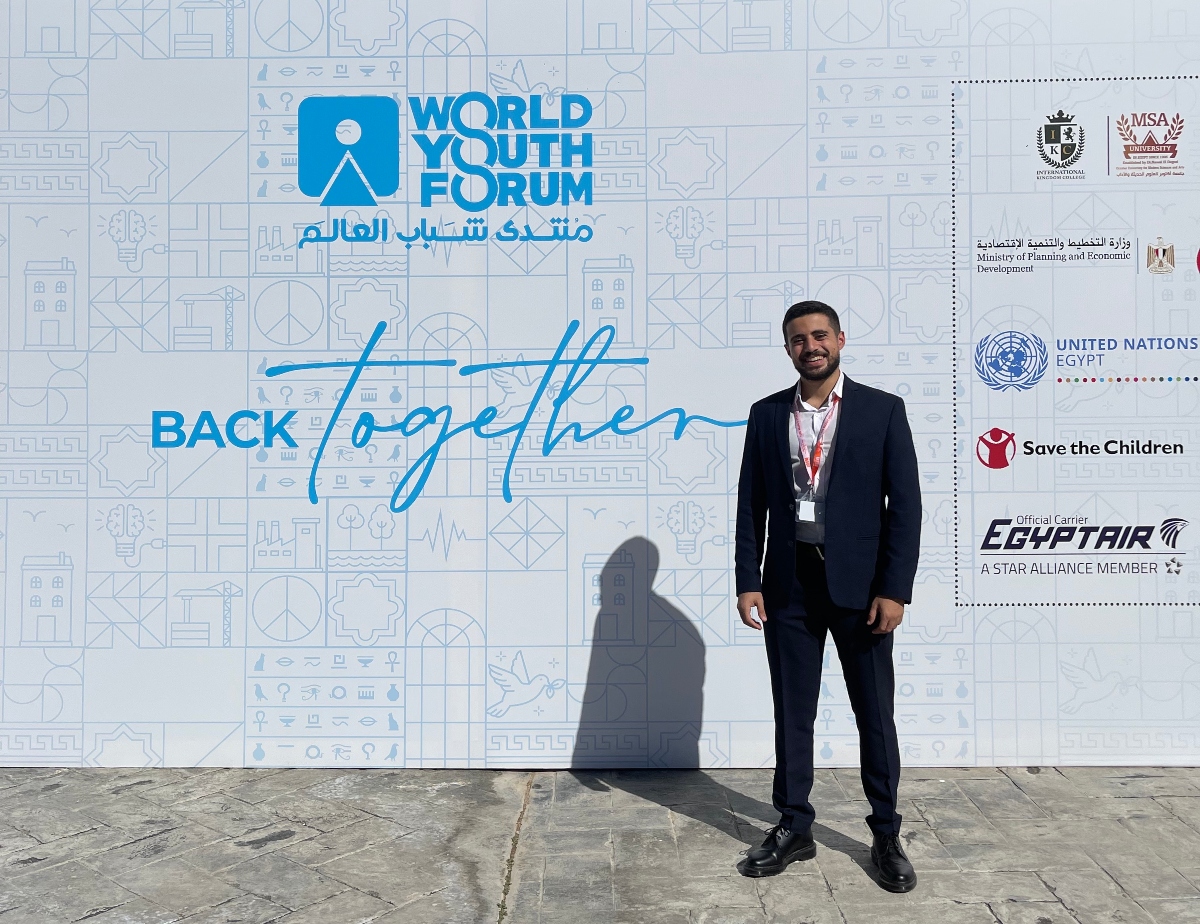 El Naghi, who attended for the first time after hearing about the forum through friends, described it as "intense" and "fruitful" — as it was chock full of conferences, talks and debates. He enjoyed the whirlwind of events, through which he was able to hear different perspectives from diverse participants and learn more from experts about Egypt's sustainable development initiative, Vision 2030.
Returning to WYF for her second year was Laila El Saeed, a junior majoring in computer science. She reported having an "amazing" time at the forum, from beginning to end.
"I met a lot of influential people and attended a lot of interesting talks," she said. "Overall, it was a very insightful experience. I'll definitely go back next year."
Adham Shabana, a senior and veteran participant of the forum since 2018, applied to attend this year as a speaker. He delivered a speech during a workshop titled Generation Z's Perspective on the Post-Pandemic World.
"Moving from attending to speaking was a huge, drastic jump for me as it allowed me to contribute a greater good to the audience as well solidifying and emphasizing the importance of having our plans and discussions into action," he said. Attending the event and discussing these ideas was a very positive and enriching experience for each and every one of us"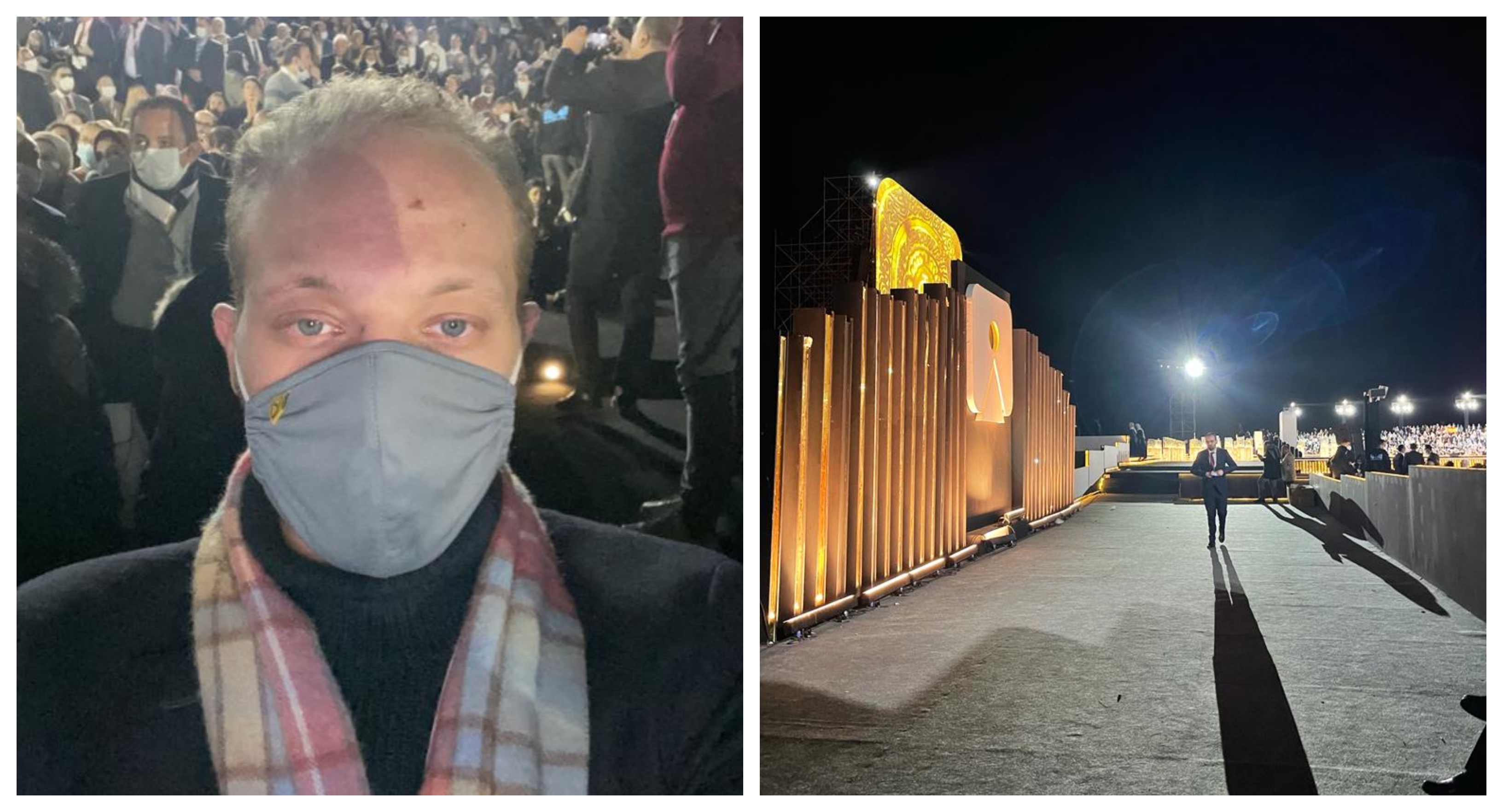 Shabana, a double major in finance and accounting with a minor in global affairs and public policy, ultimately hopes to use his knowledge and skills in finance to improve sustainable development in Egypt and beyond — a goal reflected in many other WYF goers.
"In the end, I was looking less at boosting my CV and more for a chance to provide the utmost value to my community and my colleagues," he explained, adding that he is currently mulling plans to contribute to the United Nations Framework Convention on Climate Change's 27th edition of the Conference of the Parties — widely known as COP27 — which will take place in Egypt in November.
Moataz Attallah,'01, '03, a professor at the University of Birmingham and honorary co-director at AUC's Additive Manufacturing Centennial Laboratory, delivered a speech at one of the forum's panel discussions on the role of digitization in advanced manufacturing, specifically through the application of 3D printing.
"The forum enabled me to increase awareness about the importance of digital transformation in manufacturing in Egypt and developing nations in particular," he remarked.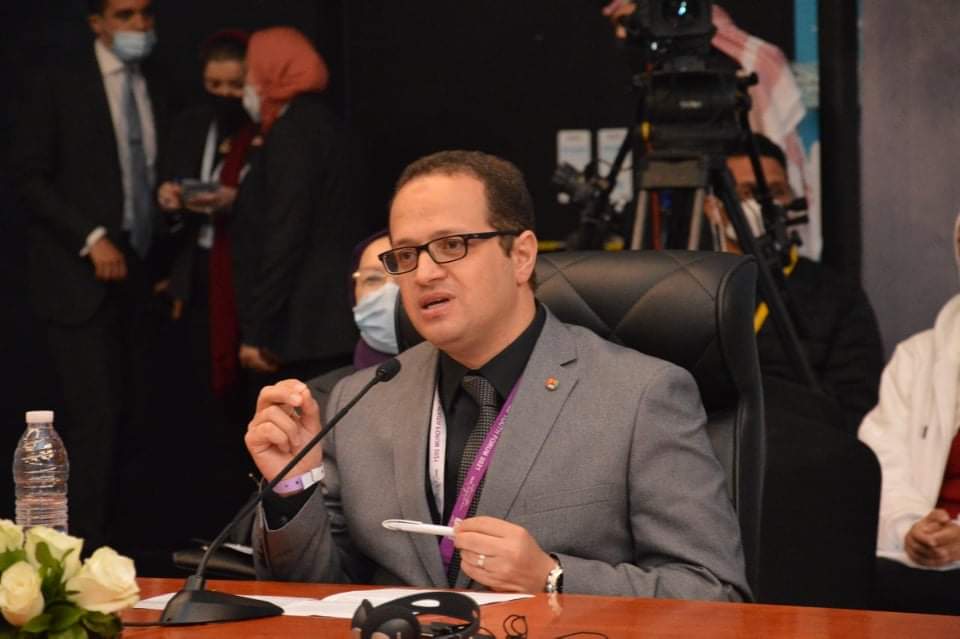 Attallah was grateful for the networking opportunities the forum provided, as he was able to connect with not only the international business community, but also younger attendees from all parts of the globe who are curious about new technologies.
El Naghi mirrored this attitude, expressing his pride in the personal development he achieved by attending WYF and recommending that anyone interested should attend next year.
"I can assure that everyone who attended the World Youth Forum has developed in one way or another," he said. "Each of us went expecting to learn something, but the amount of information being thrown your way pushes you to broaden your margins."
Also present at the forum was Mostafa Agamy, the co-founder of Energicle, a graduate startup from the AUC Venture Lab's startup accelerator cycle 17. Energicle turns solid metal waste into energy through an environmentally-friendly technology that decomposes almost 95% of the waste.
Are you an AUCian who attended the World Youth Forum? We'd love to hear from you! Share your experience with us.