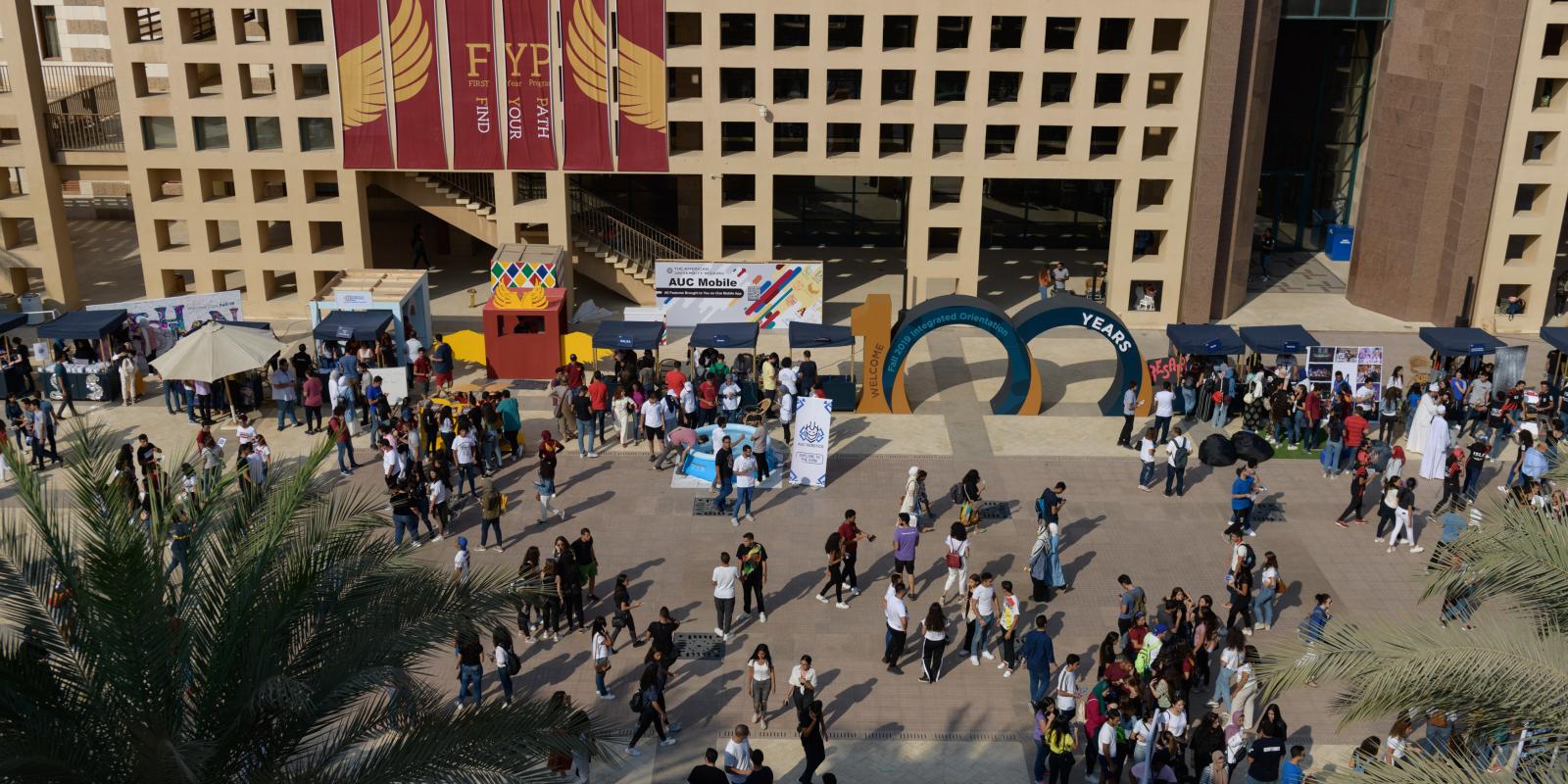 AUC Welcomes Class of 2023
AUC Welcomes Class of 2023
AUC's campus is beaming with energy as new and returning students kick off the Fall 2019 semester. Nearly 1,090 new undergraduates and 250 graduate students started their studies as the University initiates the final phase of its centennial celebration: Be The Future.
The new undergraduate class — 58% females and 42% males — is enriching campus diversity, with students coming from the United States, Canada, France, Germany, Lebanon, Libya, Palestine, Saudi Arabia, Somalia, Sudan, Syria and Yemen.
Likewise, the graduate students — 69% females and 31% males — hail from a diverse group of countries including the United States, United Kingdom, Algeria, Canada, Cameroon, Eritrea, Ethiopia, France, Italy, Japan, Nigeria, Palestine and Uganda.
Students expressed their hopes to learn more about Egyptian culture and take interesting courses offered at AUC. News@AUC caught up with some of them during orientation week to learn about why they decided to join AUC and what they look forward to this semester. Here's what they had to say: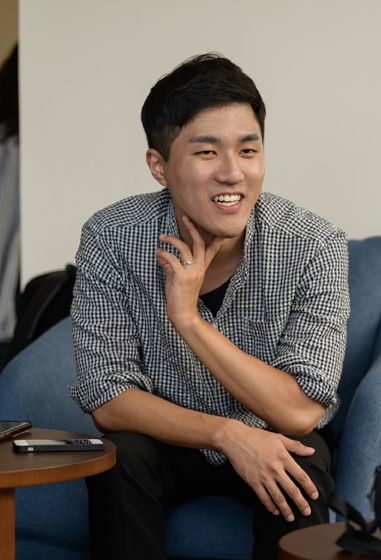 Minjae Yoo
South Korea
"I came to AUC because I wanted to be unique. Many Koreans go to Europe or the United States as exchange students, but I wanted to experience something special here in Cairo. I'm looking forward to meeting new friends from all around the world, traveling around the Middle East and eating some koshari."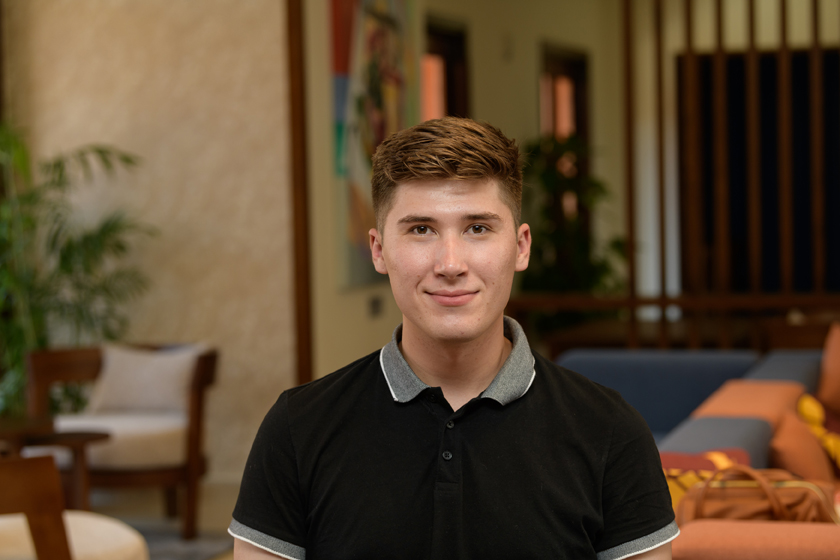 Justis Vining
The University of New Mexico, United States
"I chose AUC because Egypt is an amazing place filled with dense culture and religious history, and I thought it would be great to study here for my major. I've been to Tahrir Square, Khan El Khalili and the Citadel, and everyone is so kind and helpful. The other day, somebody invited me to their shop for some tea and took me through the history of Cairo and the pyramids. It was really fun."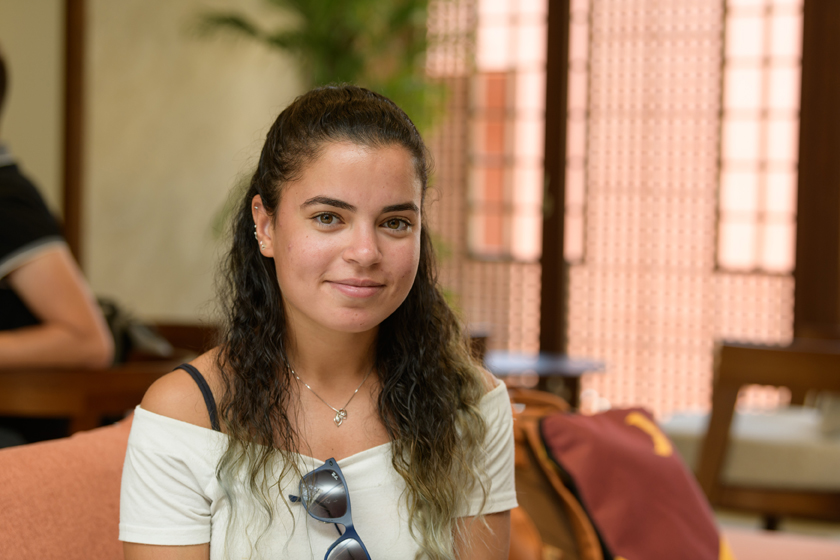 Sarah Elsernagawy
Monash University, Malaysia
"I came to AUC because Egypt is my home country, but I've never lived here. I visit all the time, but there is a difference in actually living here, so it can be a cultural shock sometimes. The campus is nice and huge, and I'm mostly looking forward to sports, as I'm a member of the Futsal Club back at my university in Malaysia."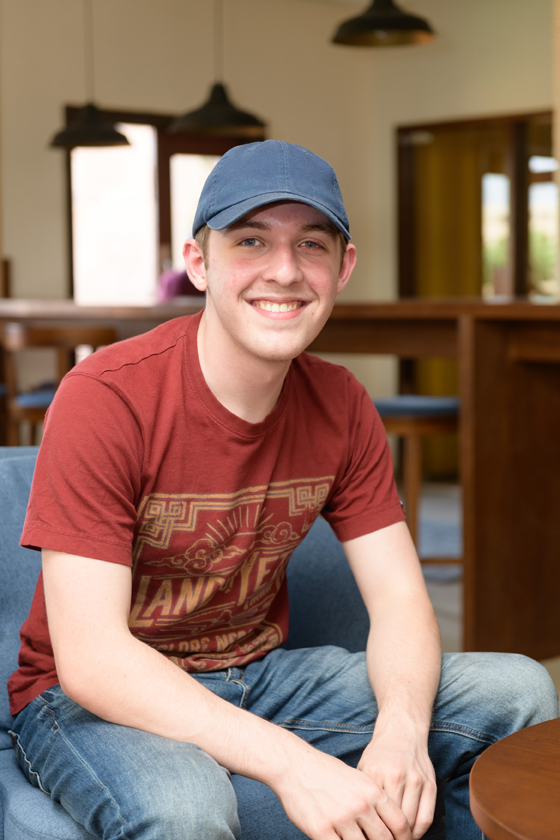 Vlad Bowen
Hamline University, United States
"I came here because Hamline has a really good exchange program with AUC. This is the first time it opened up, so I am the first and only student from my college to come here, which is really exciting. My eventual goal is to study art and archaeology, so I am taking architecture, cultural anthropology and music classes here. I'm excited to spend time exploring more of Cairo."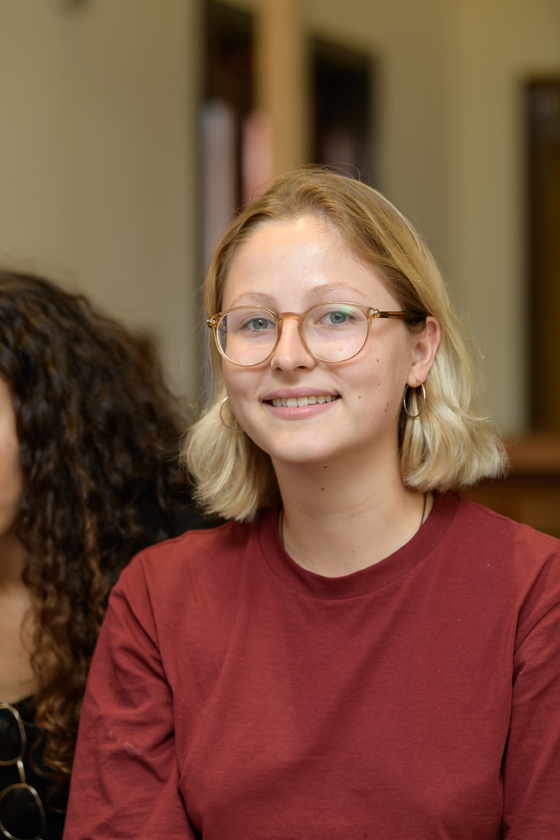 Lilly Felk
Leiden University, The Netherlands
"Everybody's been super welcoming, and I'm sure this semester will be really great. I hope to meet lots of interesting new people. I study world politics and am really interested in Egypt, the broader Middle East and North Africa."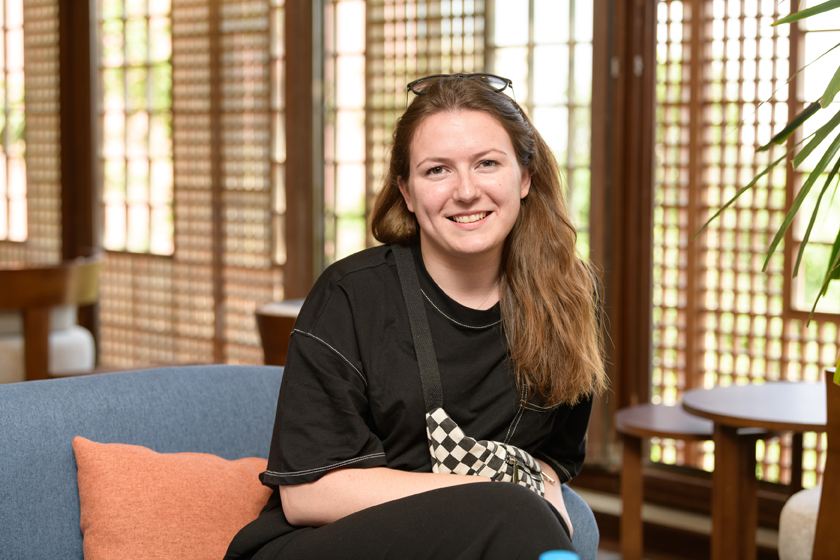 Esme Hannan
Leiden University, The Netherlands
"I chose to come here because I really like Egypt, even though it's my first time to visit. It's safe, and my parents really liked that everything is nicely explained on the AUC website. AUC is beautiful and huge, and everybody is very open and kind. I'll be taking interesting courses that we don't have in Holland and hopefully improve my Arabic, inshaaAllah."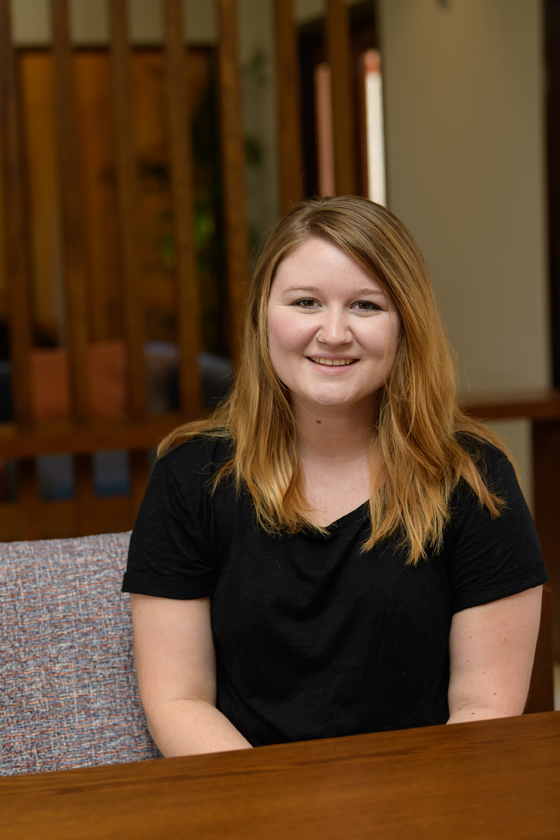 Jessica White
Roanoke College, Virginia
"AUC was recommended to me by my Egyptology professor back home. I'm hoping this is the place where I can enrich my understanding of ancient and modern Egyptian culture. I'm looking forward to going to downtown and Old Cairo and doing lots of sightseeing. Everyone is nice and friendly here; I like that."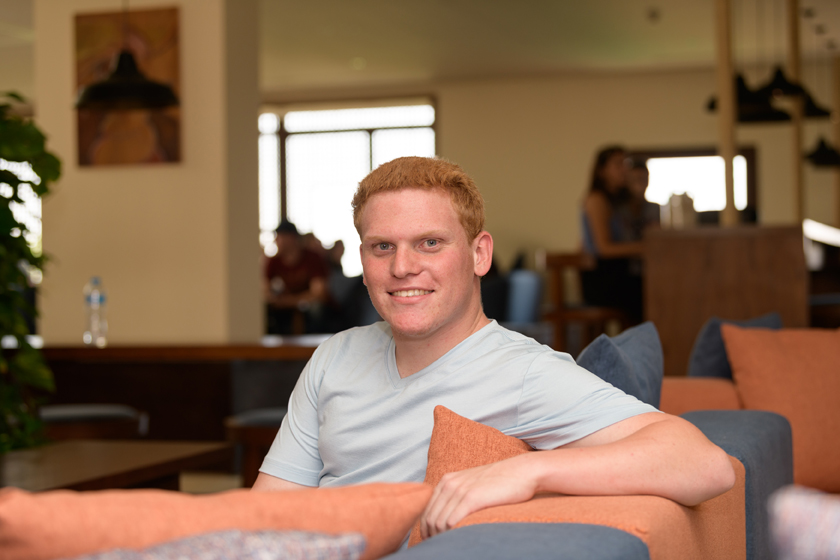 Zachary Szabo
Gettysburg College, United States
"I wanted to learn Arabic and get some core requirements done for college. This is my first time in Egypt, and I look forward to seeing the pyramids and meeting new people. My experience has been good so far. It's a little overwhelming being in a different country by myself, but the people are nice."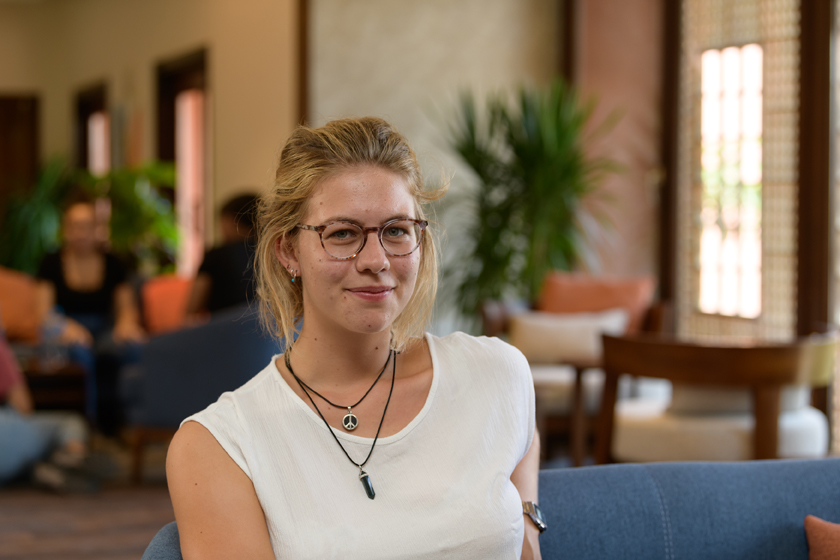 Marit Verboon
Leiden University, The Netherlands
"I'm here for a semester studying social sciences, humanities and Arabic. I started learning Arabic at my home university and wanted to continue that, and I traveled a bit in North Africa and wanted to see more. I'm excited to travel in Egypt and see the beautiful places and history."