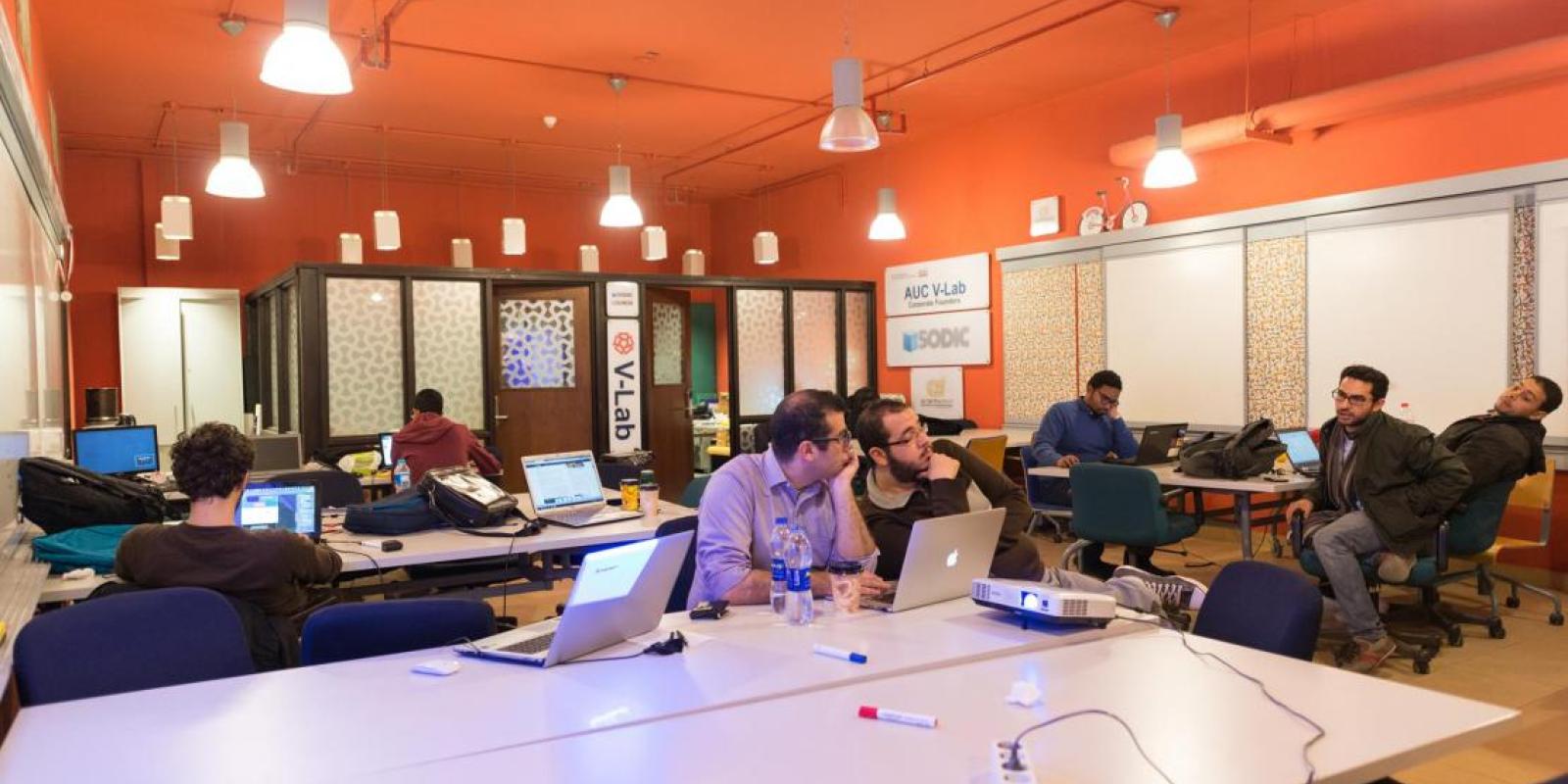 AUC Venture Lab Named Best Accelerator/Incubator Program in North Africa
AUC Venture Lab Named Best Accelerator/Incubator Program in North Africa
The AUC Venture Lab, Egypt's first University-based startup incubator and accelerator, was recognized as the Best Accelerator/Incubator Program in North Africa by the Global Startup Awards, a competition based in Copenhagen that reaches 124 countries.
The Venture Lab now sits among the continent's top 60 digital future shapers — selected from a pool of over 7,000 nominations.
"We are honored to be recognized as the best accelerator in North Africa, as it only means that our startups will also be the best in the region," said Ayman Ismail, Abdul Latif Jamil Endowed Chair of Entrepreneurship and AUC Venture Lab Director.
The award came just as the lab graduates another cohort of 20 innovative tech-based startups from its Startup and Fintech Accelerators (more about the graduated startups here), and as it opens applications for future cycles.
"This recognition comes at a very special time," Ismail continued. "This year, we have graduated our biggest cohorts to date, celebrated the first unicorn exit by one of our graduates and revamped our offerings to empower entrepreneurs better than ever."
The lab has supported over 200 graduate startups that have gained EGP 3 million in investments and created 8,500 jobs, leaving a lasting impact on the greater community and regional development ecosystem.
The Global Startup Awards are powered by xo.company, which aims to connect different stakeholders to facilitate vertical innovation, in partnership with the Global Innovation Initiative Group (GIIG) Africa Fund.