AUC Team Wins Second Place in Shell: Imagine the Future Competition
AUC Team Wins Second Place in Shell: Imagine the Future Competition
An AUC team won second place in Egypt in the Shell: Imagine the Future competition, competing with 129 teams from around the country.
Held by the leading energy company Shell, the competition has student teams competing locally then globally to imagine scenarios on how the world will look like by 2050. This kind of non-linear futuristic thinking aims to encourage different organizations to stay on top of the world's changing landscape.
"Taking part in this competition allowed me to appreciate creative thinking and scenario building, taking into account the prospects and challenges of today," said Mohamed Samy Abdallah, physics and mechanical engineering senior. "Working in a multidisciplinary team was a truly enlightening experience, making me realize the importance of capitalizing on our differences to realize our potential."
The team, AUC07, focused its scenarios on examining the future of the global and the internal political spectra in different countries, as well as different mega-trends concerning technology, energy and socioeconomics. The team then applied this knowledge by imagining how the city of Alexandria will look like in 2050.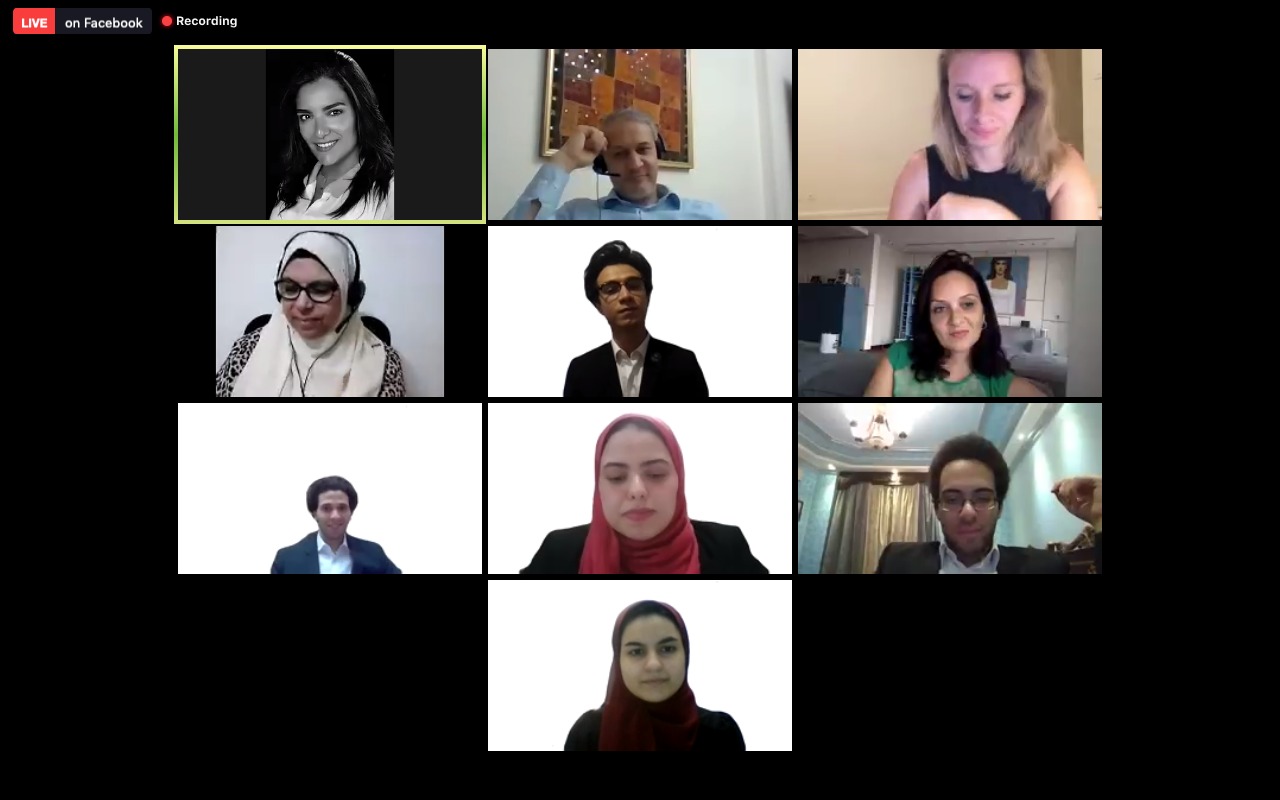 The AUC students started their journey in late December 2019 by assembling a team of diverse backgrounds and different leadership and thinking styles in order to gain a competitive edge. 
"As team coordinator, it was challenging to integrate everyone's creative ideas into a single framework," said Toka Abufarag, architecture senior. "My leadership style definitely evolved during this experience. We were all equals in thinking, and all ideas were equally discussed."
The competition started with 129 teams attending an initial training to familiarize themselves with the Shell thinking model. After two days of training, the team was qualified to go on to the bootcamp stage based on its submissions during training.
"The bootcamp took place in our beloved AUC Tahrir Square, where we met all the teams chosen to continue in the competition," Abufarag said. "We felt overwhelmed, but we had faith that we do have what it takes to pass that stage."
By the end of the bootcamp, the team had submitted materials that qualified them to later stages, but at the same time, COVID-19 hit Egypt, and things became uncertain. Then, it was decided that the competition will continue online. 
Abufarag mentioned that communicating and coordinating over Zoom was a challenge, and the ideas being so abstract and advanced didn't make it any easier.
"However, we came together as a team and realized that we all bear the responsibility to listen and engage in civilized conversations, or else we were not going to win or get anywhere, for that matter," Abufarag said. "I wouldn't say that we never fought or had tensions, but we always came back to discuss how to communicate better. I believe that the art of talking and listening is missing from our new generation, so harnessing that skill is crucial in order to be leaders of the future."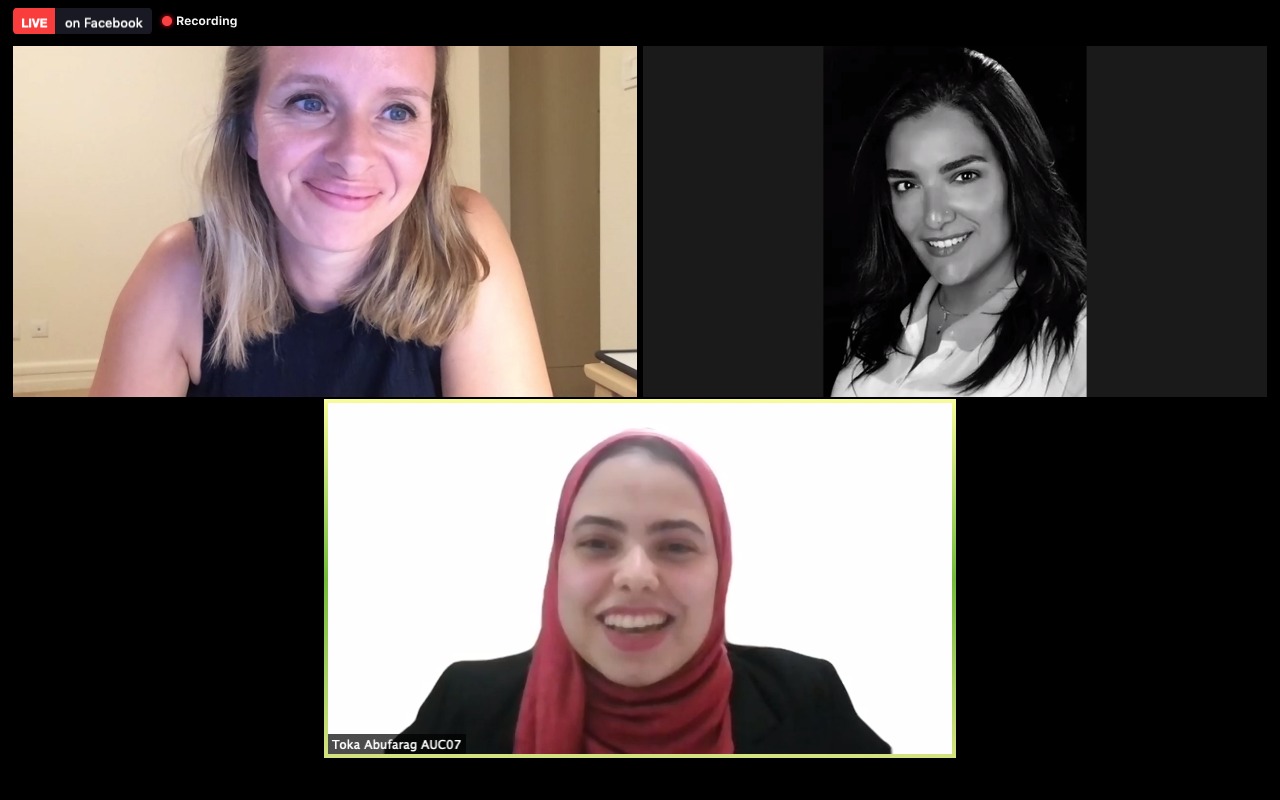 During this online stage, the team spent more than six hours a day, three to four days a week, working on their project.
"It was a time-consuming journey where we debated every detail, from the conceptual framework to the papers we wrote, to the representation styles and final output," Abufarag said.
In the end, the team took note of how hard work pays off.
"We realized that there is much more to life than focusing on our academic courses," said Ahmed Negm, mechanical engineering senior.
"This competition was an eye opener and gate into the future," said Rowyda Ahmed, business administration senior. 
All team members:
- Toka Abufarag, architectural engineering, with a minor in economics
- Rowyda Ahmed, business administration
- Mohamed Samy Abdallah, physics and mechanical engineering
- Ahmed Negm mechanical engineering, with a minor in business
- Eslam Ehab, mechanical engineering, with a minor in mathematics.