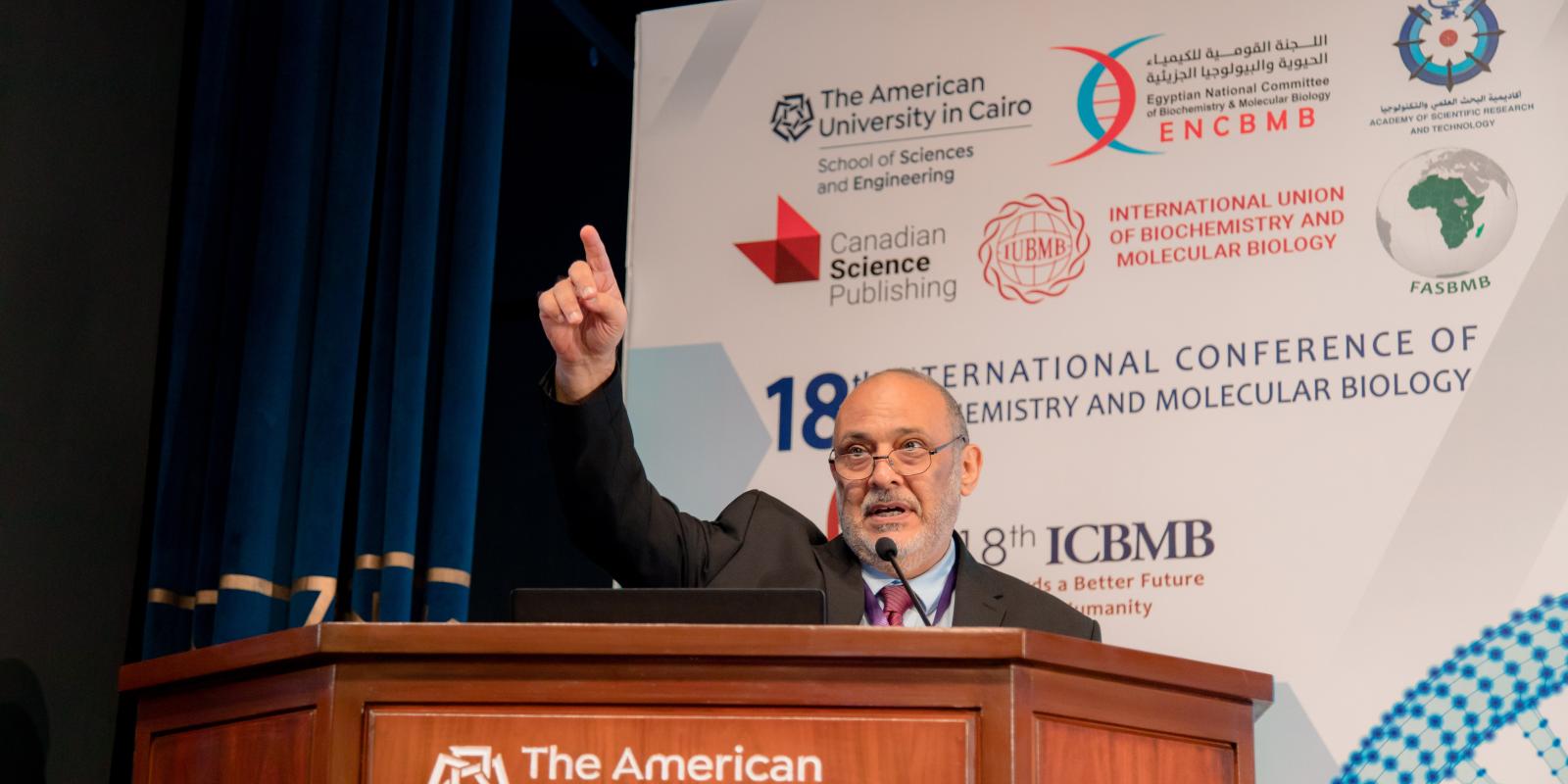 AUC Tackles Pressing Challenges 'Toward a Better Future for Humanity'
AUC Tackles Pressing Challenges 'Toward a Better Future for Humanity'
AUC faculty and graduate students from the chemistry and biology departments as well as the Institute of Global Health and Human Ecology, joined over 300 researchers from around the globe at the 18th International Conference of Biochemistry and Molecular Biology (ICBMB) under the theme, "Toward a Better Future for Humanity."
Hosted at AUC and chaired by Distinguished University Professor of Chemistry Hassan Azzazy, the conference discussed a variety of topics that address global and national challenges to improve human life, from health diagnostics and cutting-edge findings in cancer treatment to genomic studies of neurodegenerative diseases and the production of biofuels from agricultural waste.
"The conference highlighted the need to form national and regional alliances in specific research areas, develop sustainable research collaborations with relevant African societies, and provide further opportunities and support for young researchers as well as women biochemists and molecular biologists," said Azzazy.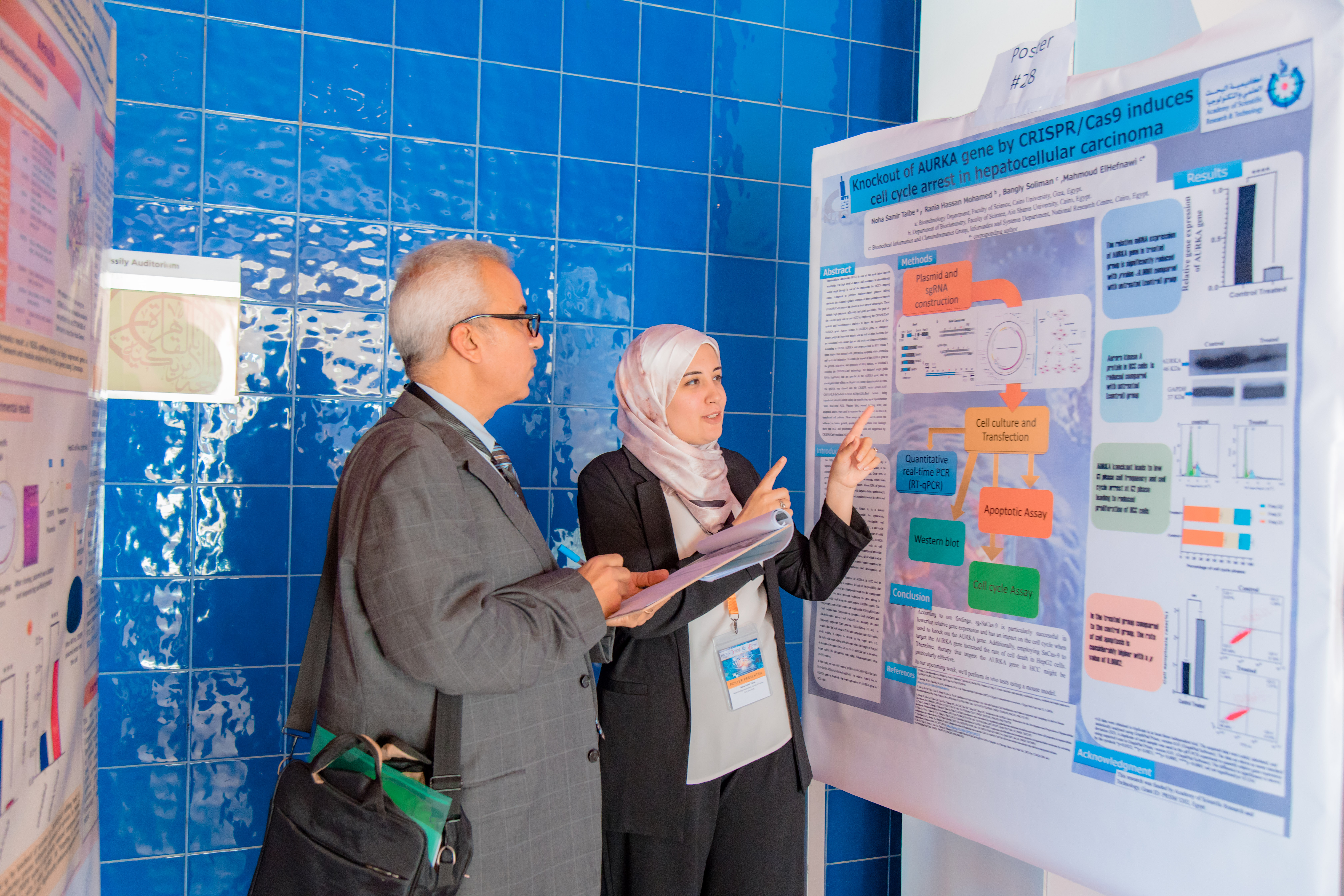 Organized annually by the Academy of Scientific Research and Technology's Egyptian National Committee, "ICBMB represents the largest regional gathering of biochemists and molecular biologists," Azzazy explained.
The 18th ICBMB included 78 lectures and poster presentations, with researchers from the Federation of African Societies of Biochemistry and Molecular Biology as well as prominent speakers from India, the United States, Nigeria, the United Arab Emirates, Switzerland, Saudi Arabia, South Africa, Germany and Egypt.
"A major highlight this year is the active participation of young researchers and women scientists in various conference activities," Azzazy said.