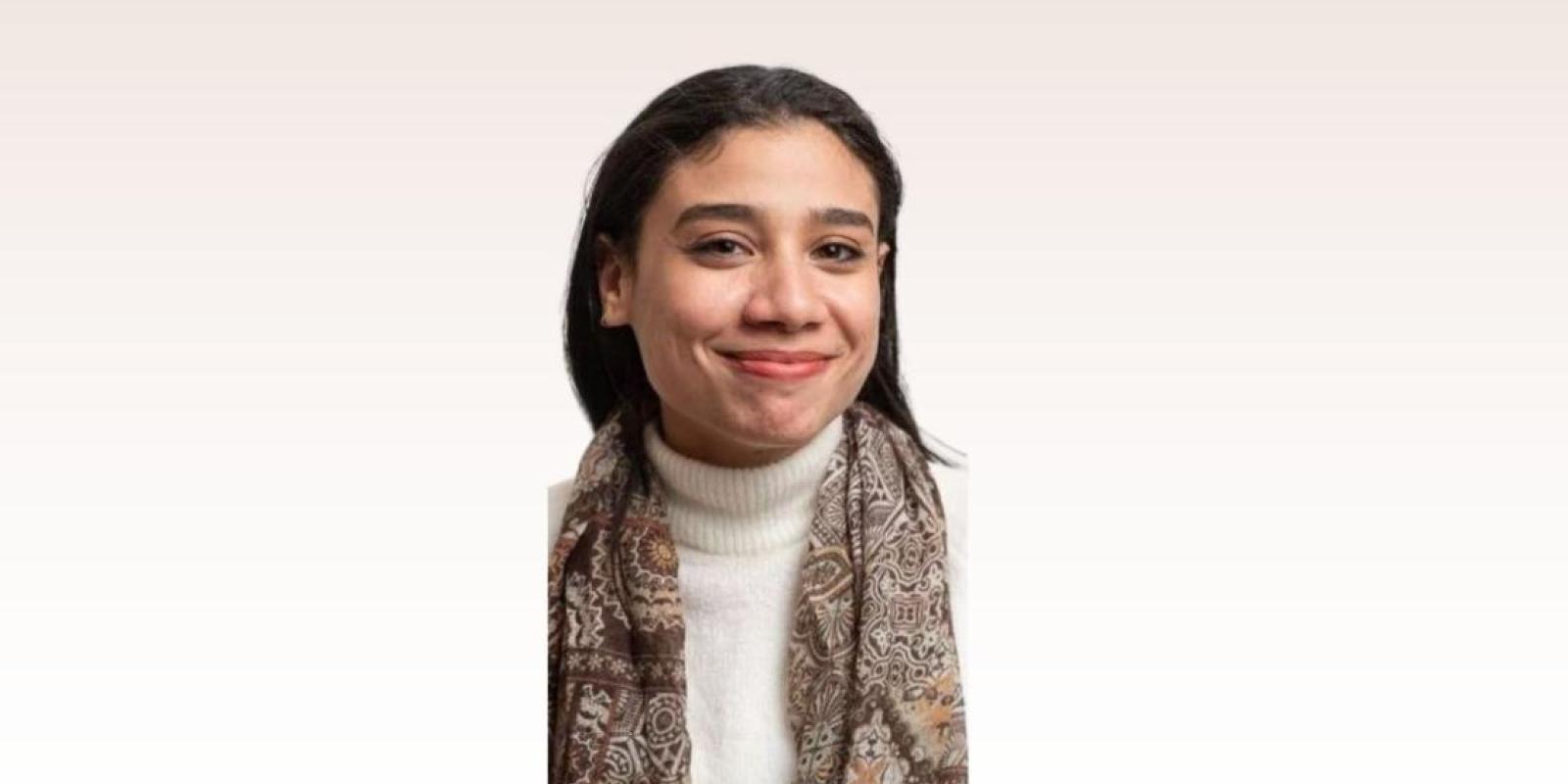 AUC Student to Join First Cohort of Landmark Scholarship Program in Canada
AUC Student to Join First Cohort of Landmark Scholarship Program in Canada
Mechanical engineering undergraduate student Reem Mahmoud is one of 30 global recipients of the McCall MacBain Scholarships at McGill University in Montreal, Canada. The scholarships are the result of a landmark C$200 million gift (about E£4,4 billion) in 2019 by John and Marcy McCall MacBain, the second-largest single donation in Canadian history.
Designed to encourage purposeful leadership, the McCall MacBain Scholarships enable students to pursue a fully funded master's or professional degree at McGill, while participating in mentorship, coaching and a leadership development program.
"I was overwhelmed with joy, gratitude and disbelief," said Mahmoud. "They had to repeat the announcement twice as I couldn't believe it. I was in my university's dorms so I called my mom and ran up to my friends to tell them. Everyone was cheering loudly."
Mahmoud is the first student from Egypt to earn this award. She underwent a rigorous seven-month selection process, including a final round of interviews in Montreal.
"The whole experience was very rich and surreal. I had an amazing chance to get to meet each of the finalists and each was very inspirational in their own way," said Mahmoud. "It's amazing how much this experience immersed us in the McCall MacBain Scholars community and Montreal as a whole. I'm very grateful for how supportive and warm everyone was, including the McCall MacBain scholars, from the very moment we landed in the airport."
Each scholar was chosen based on their character, community engagement, leadership potential, entrepreneurial spirit, academic strength and intellectual curiosity.
Mahmoud is studying mechanical engineering, an unusual choice for women in her hometown, at the American University of Cairo. She organizes campus-wide events for the student life office, oversees marketing for a charity club, and helps run weekly activities for children at local orphanages. Mahmoud also served as the human resources executive of the Institute for Electrical and Electronic Engineers student chapter and, as an engineering intern and project leader at a manufacturing plant, worked with her team to reduce line stops and interventions. Her academic interests include aerospace mechatronics and drone technology and she will pursue a master's degree in mechanical engineering at McGill.
"The scholarship represents hope and a wide-open floor for enabling change," she added. "It gives sincere guidance to help each one of us navigate their own unique pathways. I wouldn't have been able to pursue my dream of graduate studies without the generous support provided by the McCall MacBain Scholarships. And with its leadership focus, I'm sure I'll better apply what I learn with a community-oriented perspective and a keen eye for global impact.
"Reem's selection is a tribute to the time and energy she has put into improving the lives of others," said Natasha Sawh, dean of the McCall MacBain Scholarships. "Our volunteers looked not only for academic strength, but for leadership qualities like integrity, kindness, grit and an ability to motivate a team to address tough challenges."
To recognize additional talent, the McCall MacBain Scholarships and McGill University also offered 96 entrance awards ranging from $5,000 to $20,000 each to top candidates who were not selected for the cohort. Altogether, this year's 126 scholarships represent an estimated commitment of nearly $3.3 million in tuition and living costs alone, which will be complemented by mentorship and leadership development programming. Applications will open in June 2023 for September 2024 admission.