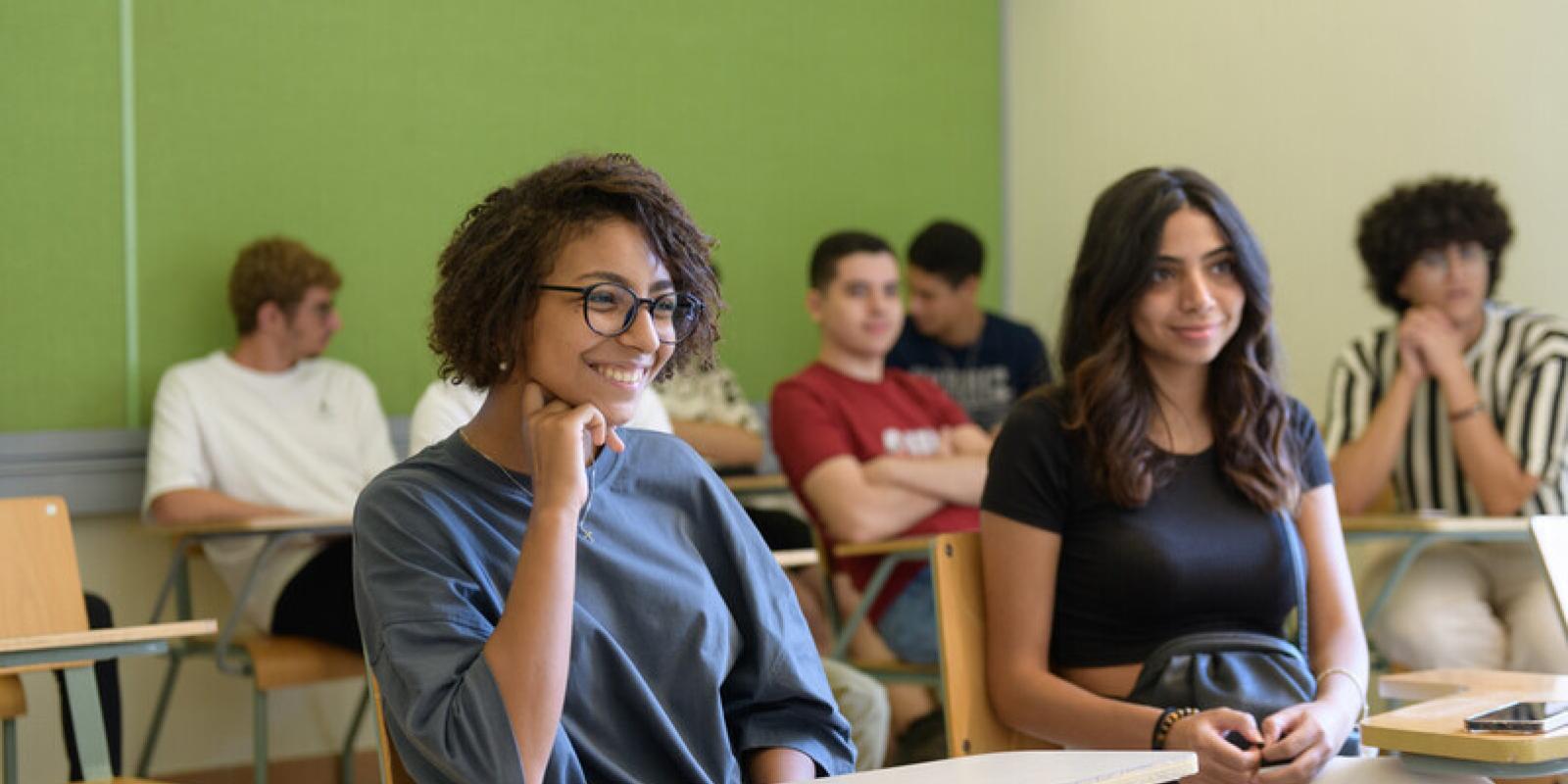 AUC Receives Second Largest Grant in University History, $85 Million, Toward USAID Partnerships for Educational Progress
AUC Receives Second Largest Grant in University History, $85 Million, Toward USAID Partnerships for Educational Progress
The American University in Cairo has been awarded an $85 million grant from the United States Agency for International Development in Egypt toward USAID Partnerships for Educational Progress. This new five-year program aims to strengthen and transform higher education across Egypt through knowledge and capacity building to more effectively address the country's development priorities.
The program will enable higher education institutions to:
Strategically plan, manage and monitor their education systems more effectively

Deliver high-quality, interdisciplinary education that meets market demands and facilitates graduate employability

Provide inclusive access to a modern environment equipped with new technologies and scientific resources
This comes shortly after USAID awarded AUC $86 million, the largest grant in University history, for USAID Egyptian Pioneers — making AUC the biggest USAID implementer in the higher education field across Egypt.
"We are grateful for the generous support and trust of USAID in entrusting AUC to take on this ambitious project. We believe that this project will make a significant impact on the higher education landscape in Egypt," expressed AUC Provost Ehab Abdel-Rahman. "Through collaboration among Egyptian universities, U.S. higher education entities, and the private sector, we can foster an environment of innovation that can prepare students for the jobs of tomorrow, ultimately resulting in a more resilient and prosperous economy. This can be achieved by co-designing initiatives that bring together traditionally separate entities for the benefit of all."
USAID Partnerships for Educational Progress will be conducted in collaboration with the Ministry of Higher Education and Scientific Research, U.S. and Egyptian higher education institutions, and the private sector. It will accelerate the ministry's vision to transform Egypt's national universities into integrated, world-class, market-relevant, and modern learning centers equipped with state-of-the-art technology and scientific resources while preparing and connecting Egyptian students to the workforce.
USAID Mission Director Sean Jones said, "USAID has a strong historic partnership with the American University in Cairo and the Ministry of Higher Education and Scientific Research to offer quality education to thousands of young Egyptians. In partnership with Egyptian and American partner universities, USAID's new investment will prepare Egypt's higher education institutions to produce the next generation of leaders who are capable of addressing Egypt's most pressing challenges."
The consortium will consist of at least 12 Egyptian HEIs - both public and national – based on selection criteria. The final number of partnerships or consortiums will be determined in coordination with USAID. The proposed minimum target of 12 HEIs will benefit nearly half the existing Egyptian HEI ecosystem, leaving room to cascade implementation to the remaining Egyptian HEIs not initially included in the activity. Involved HEIs will deploy learning to the non-participating HEIs through a training of trainers model to ensure program sustainability and eventual expansion of learning to all Egyptian universities.
The Partnerships program will also include private sector companies that will work with the project team and universities to develop curricula pertinent to market needs as well as opportunities for experiential learning. The program will help ensure Egyptian students have access to inclusive, high-quality degree programs and support services, in addition to promoting student-centered, work-based learning opportunities that result in smooth transitions to employment.
AUC has a longstanding history of successful USAID awards over the past decade and has led numerous large-scale programs that focus on higher education, such as University Centers for Career Development, Center of Excellence for Water, USAID Scholars Activity, USAID-AUC Merit Award, and the recently awarded USAID Egyptian Pioneers.