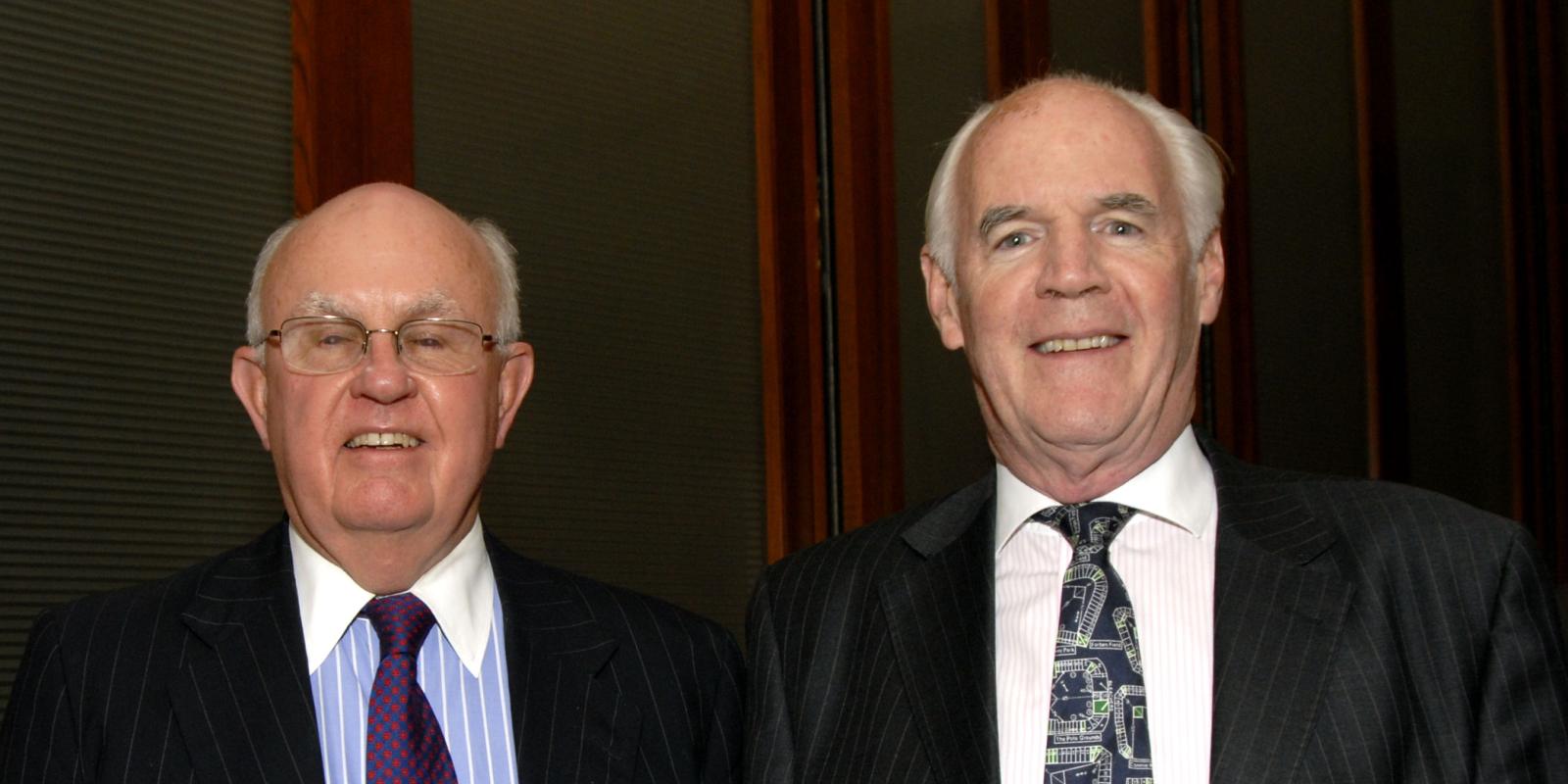 AUC Mourns Loss of Advisory Trustee Peter Giblin
AUC Mourns Loss of Advisory Trustee Peter Giblin
AUC Advisory Trustee Peter Giblin died on April 11 in England at 80 years old.
A New Jersey native, Giblin graduated from Yale University and Columbia Law School. After practicing law in New York at one of the city's most prestigious firms and in several European countries, he moved to London to start in the international executive search business. He headed several large firms, later serving as an independent business consultant.
In the early 1990s, Giblin was entrusted by Advisory Trustee Paul Hannon with helping to strategically select a fresh cohort for the AUC Board of Trustees. Soon after in 1993, during the early days of former President Donald McDonald's administration, he joined the board itself.
He is remembered as a bright, hardworking and good-natured colleague, and as a friend:
"Peter Giblin's longstanding commitment to AUC was seen in everything he did for the University, applying his intelligence, skill and diligence to projects both large and small," said Mark Turnage (ALU '82), chair of the Board of Trustees. "His humor and kindness made him a pleasure to work with and to know, and my deepest condolences go to his wife, Maritza, and their children."

"Peter and I were very close friends for many years," recalled Hannon. "Even before we met, I knew of him through a number of friends in common. He and I had each benefitted from US government scholarships at the Universidad Central de Venezuela, which is where he met Maritza. After brief practice as a lawyer, he became a pioneer and a legend in the European executive search business. He bore setbacks in later years, principally in health matters, with admirable courage. I will miss him greatly."
Giblin's areas of expertise include international law, merchant banking and executive search. He specialized in working with senior level decision makers to support them as they grow their businesses by identifying, attracting, managing, developing and evaluating talented personnel, with a focus on the practical aspects of corporate governance for private and public entities.
Among many other positions, Giblin served as President of K-Cloud Ltd., a provider of out-sourced IT services in the Cloud to the legal services community in the UK, as well as President of Nicholson International Ltd., a search firm with 30 offices in 24 countries.
He was a visiting professor at the Faculty of Management, Cass Business School, London, where he served as a founding member of the Centre for Research in Corporate Governance. Additionally, was a member of Court, the Audit and Risk Management Committee at the University of Essex and the British Psychological Society. His other roles included being a corporate governance commentator on BBC World, a contributor to The Centre for Legal Leadership and a lecturer on international business law at the Practicing Law Institute in New York.
He held a B.A. in History, Latin American Studies from Yale University and a J.D. in International Law from Columbia Law School, Columbia University. He was a Fulbright Scholar at Universidad Central de Venezuela, and a Hague Fellow in the Netherlands.
Giblin is survived by his wife, Maritza, and by his children, Peter Jr, Kevin and Samanta.