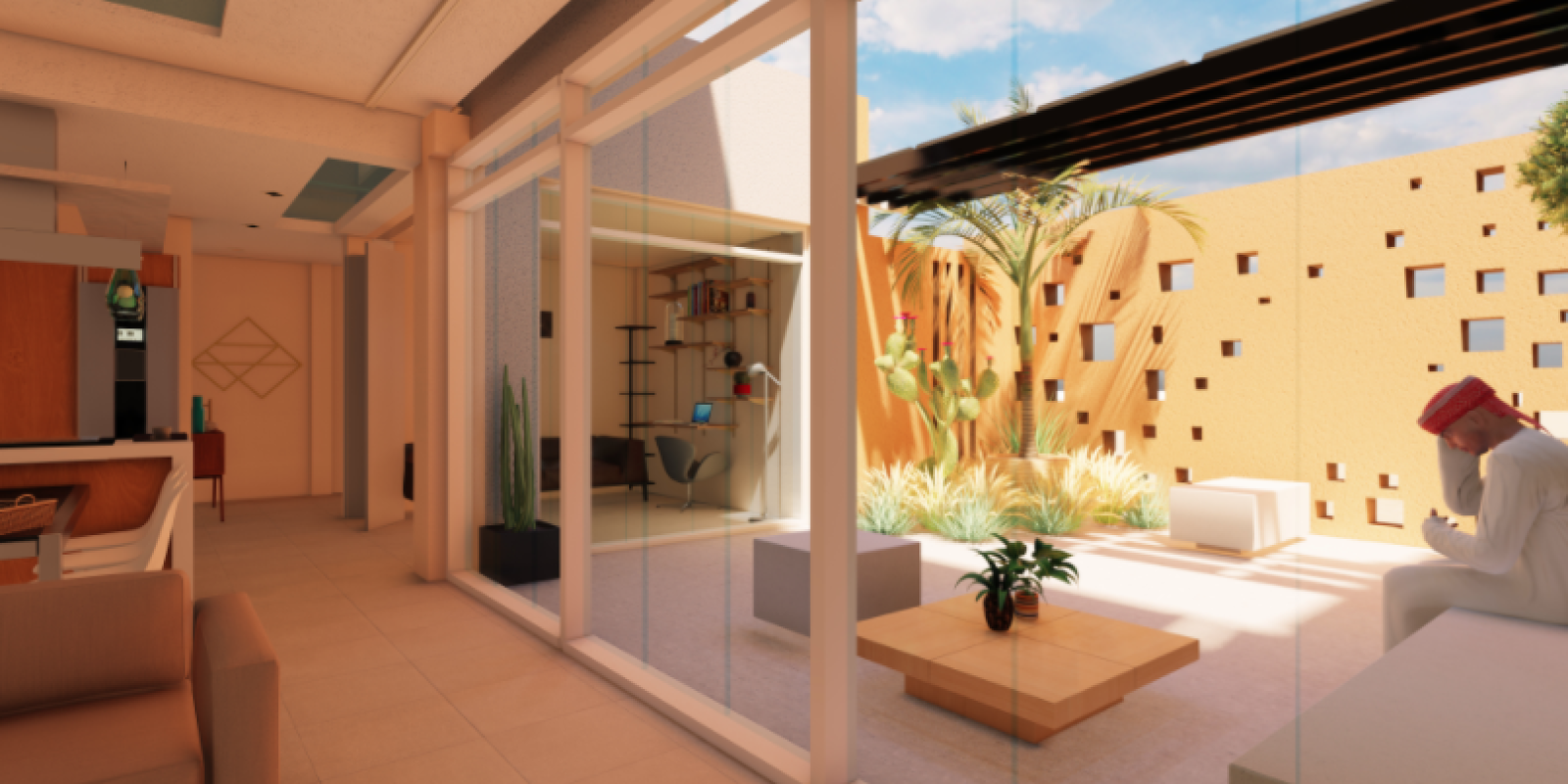 AUC Faculty and Students to Compete in International Solar Decathlon Competition - the 'Olympics of Sustainable Building'
AUC Faculty and Students to Compete in International Solar Decathlon Competition - the 'Olympics of Sustainable Building'
AUC students, faculty and staff joined forces to compete in the Solar Decathlon Middle East (SDME) in Dubai in November 2021.
This year's competition offers participating universities and their partners an unprecedented opportunity for global exposure since it aligns with the Dubai Expo 2020. Solar Decathlon Middle East is an international competition for university students to design, build and operate sustainable solar-powered houses. The Solar Decathlon is considered the world's most important green construction competition, internationally known as the Sustainable Building Olympics. AUC's Team "Oasis" has succeeded in the qualification phase and will compete alongside a select number of teams from internationally renowned institutions.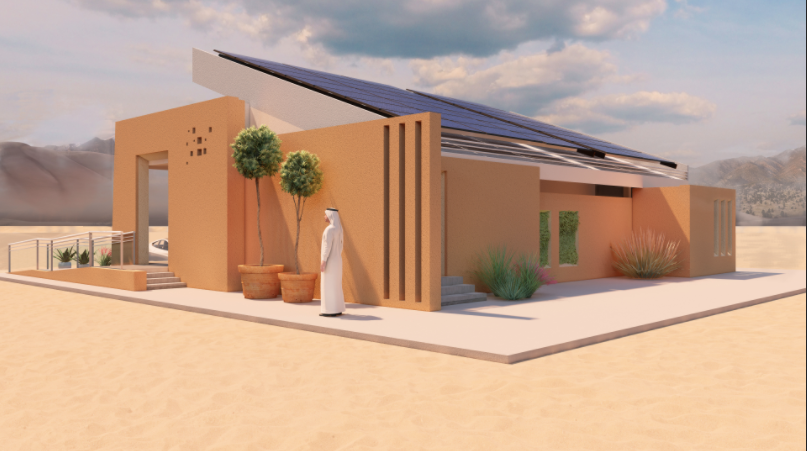 Team Oasis is required to build a 100-meter squared house that relies entirely on solar energy while utilizing sustainable high-tech solutions that fit the desert conditions of the Middle East. The team should design, build, and test the building in Egypt, before they disassemble it, ship it to Dubai to be reassembled and operated within two weeks to compete in the international event.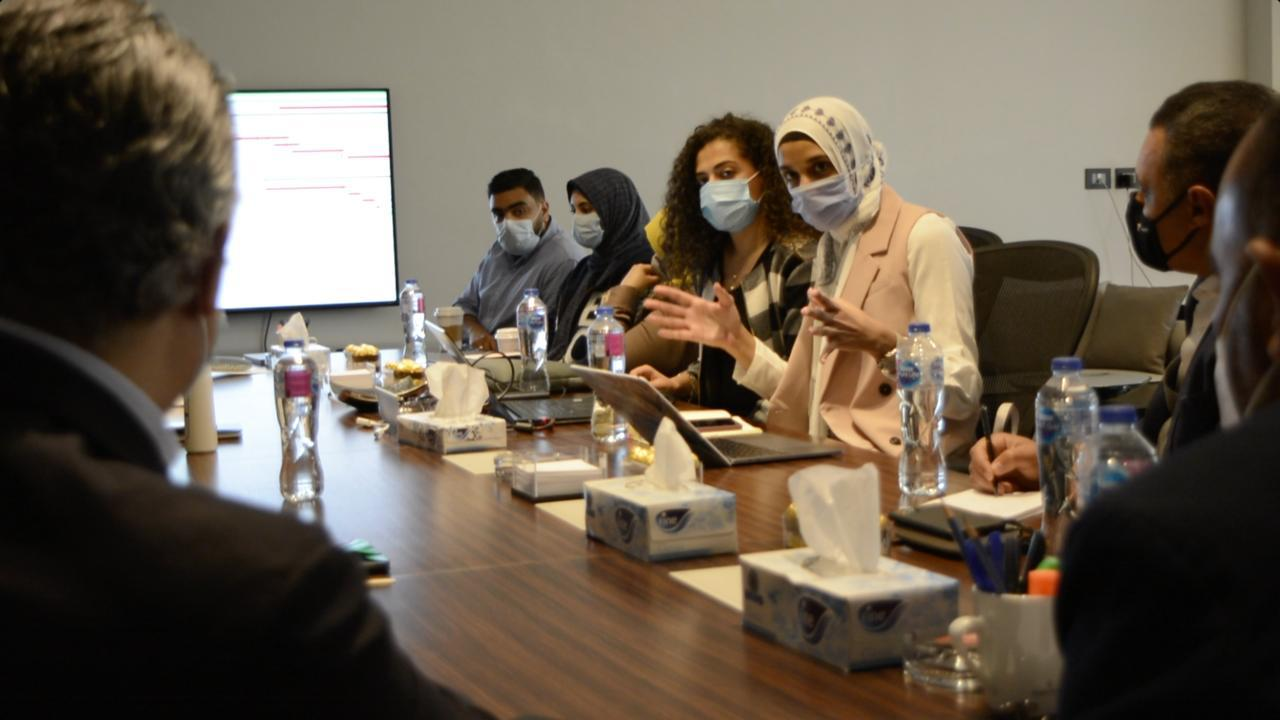 AUC's submission for the Solar Decathlon Middle East 2021 aims to bring back a harmonious approach to sustainability, which blends modern technological solutions suitable for modern 21st century lifestyle. The project uses eco-friendly materials with minimum impact on the environment, prioritizes local resources, implements a range of passive and bioclimatic design strategies that fit with its proposed context. This includes a state-of-the-art dynamic solar array.
Led by the Department of Architecture, AUC's Team Oasis includes ten professors and over 40 research assistants from various departments across the School of Sciences and Engineering. The team includes members from the departments of architecture, structural and construction engineering, mechanical engineering, energy engineering, communication, water management, and sustainability. In addition, AUC's Center for Applied Research on the Environment and Sustainability (CARES) supports the research and implementation of some of the project's sustainability features.
"We are participating in the SDME 2021 to create an impact," said Veronica Zaky '20, teaching and research assistant at the Department of Architecture and the project manager. "AUC has always been a supporter of innovation and a platform for awareness and education about sustainability."
AUC's Team Oasis journey started with imagining a vision for their environmentally-friendly home as a modern, comfortable, picturesque and socially conscious building that fits the Egyptian socio-cultural traditions. The team's vision aims to tackle some of the urgent local challenges such as overpopulation, pollution, and loss of agricultural land. This inspired the multidisciplinary team to participate in the SDME and offer a new vision for productive community-dwelling in Egypt's under-utilized deserts. Accordingly, the design is inspired by the Egyptian oases and their capacity to strive within the harsh desert conditions. Team Oasis's entry adopts a biomimetic approach that learns from and mimics the strategies found in nature to maximize its environmental performance and be in harmony with its surroundings.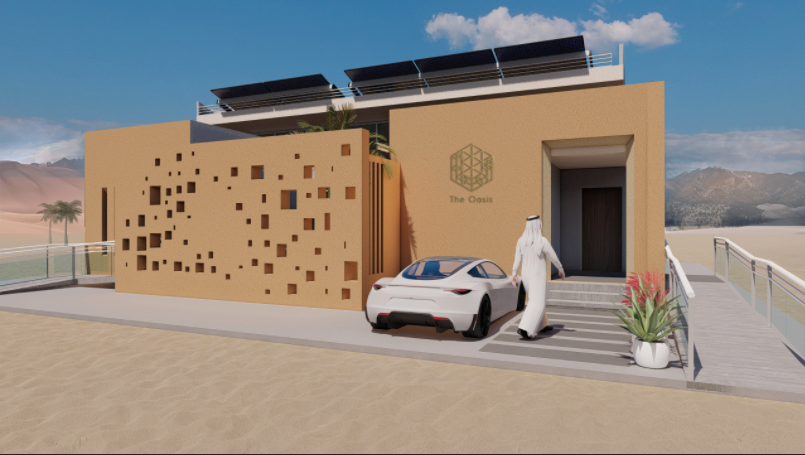 "This competition will provide an opportunity for our team members to learn how to approach a design challenge comprehensively. They will learn how to work as part of a multidisciplinary team in a real-life project to design and build a sustainable home in the desert," says Ahmed Sherif, former chair of the Department of Architecture and Team Oasis faculty-lead and coordinator. Sherif explained that this project entails designing and building a state-of-the-art solar house that suits the social, cultural and weather conditions of Egypt and the Middle East. "The challenges that we will face when translating our new and innovative design ideas into a real building that can compete with the worlds' strongest teams will provide an excellent learning experience for all team members."
Team Oasis's sustainable house design aligns with the Sustainable Development Goals (SDGs). It also aligns with the ambitious 1.5 Million Acres Project's goals, initiated by the Egyptian government, which aims to develop new sustainability and agro-production-focused communities in the desert. The project successfully contextualizes sustainable development's global vision to fit the Egyptian realities and urgent developmental needs.
"As a graduate of the Department of Architecture with a minor in development studies, the vitality of sustainable design has always caught my interest," says Nadine Hani Abdelghani, teaching and research assistant at the Department of Architecture and the project's communications coordinator. "Climate change has challenged our way of life. Our building industry has the potential to make a huge difference by reducing its carbon footprint and seeking more eco-friendly design solutions. By collaborating with various disciplines, as well as our industry partners, I am learning every day that Egypt has so much potential to provide a livable environment for its residents that can position it at the hallmark of the global move towards sustainability.

"This project is quite the challenge, as some of the competing teams have joined the competition and started to work on their designs more than six months ahead of us," Sherif referred to the challenges facing the team. "We were successful in fast-tracking our design activities, and we are very close to catching up with the rest of the competitors. Over the past weeks, we have been working intensively and have had numerous coordination meetings between team members."
Abdelghani noted that though competing for the SDME provides unique a challenge; the team members are confident that they have put together a strong team representing the AUC community's caliber and its partners. "AUC has equipped us with the knowledge and support necessary for us to win, and we cannot wait to make our Egypt and AUC proud at Dubai's world Expo 2020."