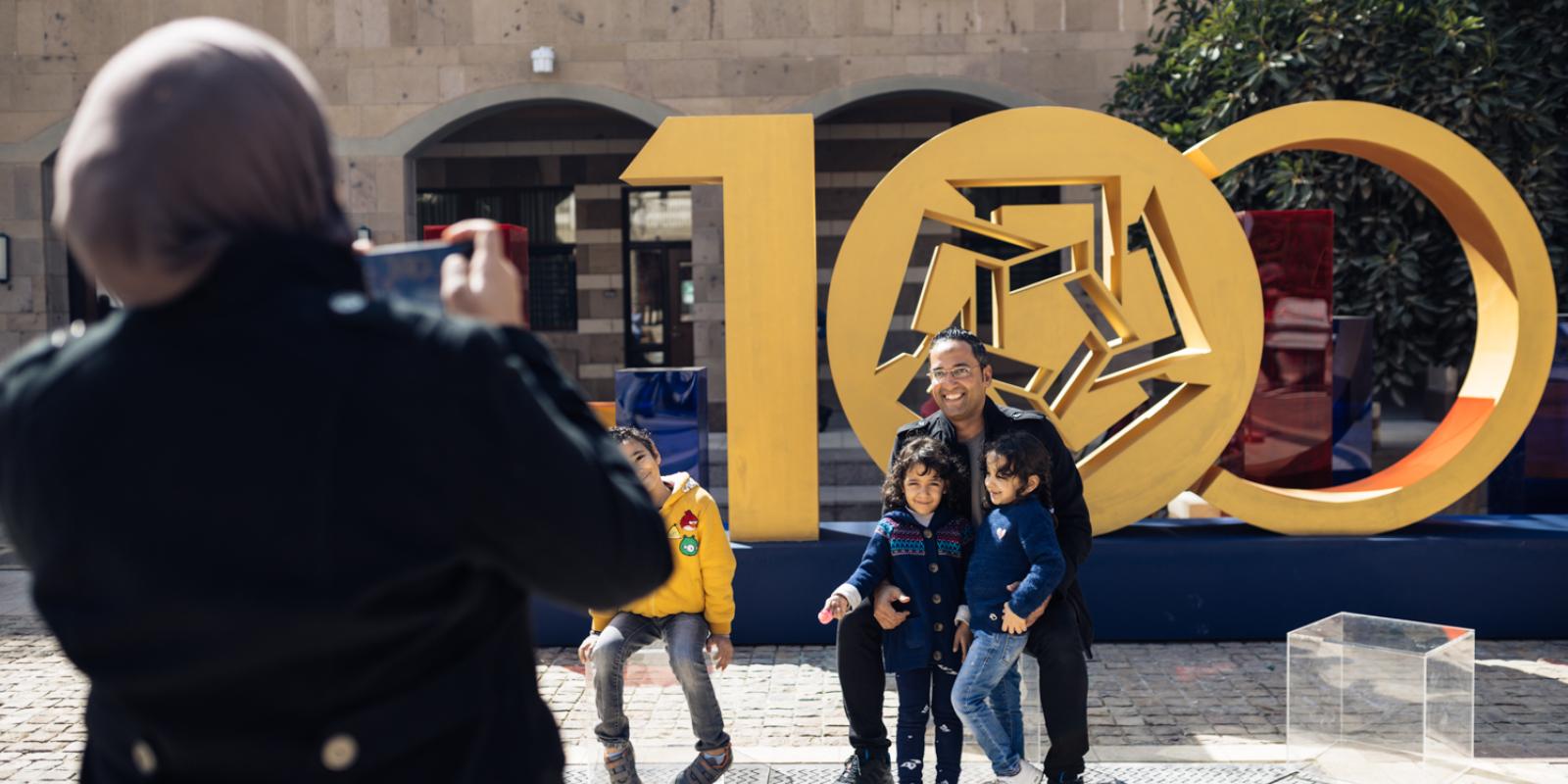 AUC Community, Friends, Families Celebrate Centennial at Community Carnival
AUC Community, Friends, Families Celebrate Centennial at Community Carnival
From the food to the fashion show, virtual reality, live music, street performances and all the way to "everything," AUC community members and their friends and families said they enjoyed just about every part of centennial week's Community Carnival on Saturday.
"It was fun, creative and a great way to spend my Saturday," said Ryan Butler, an international student from the United States. Butler was among more than 1,000 people who attended the Carnival and took part in the diverse range of activities on campus during the day.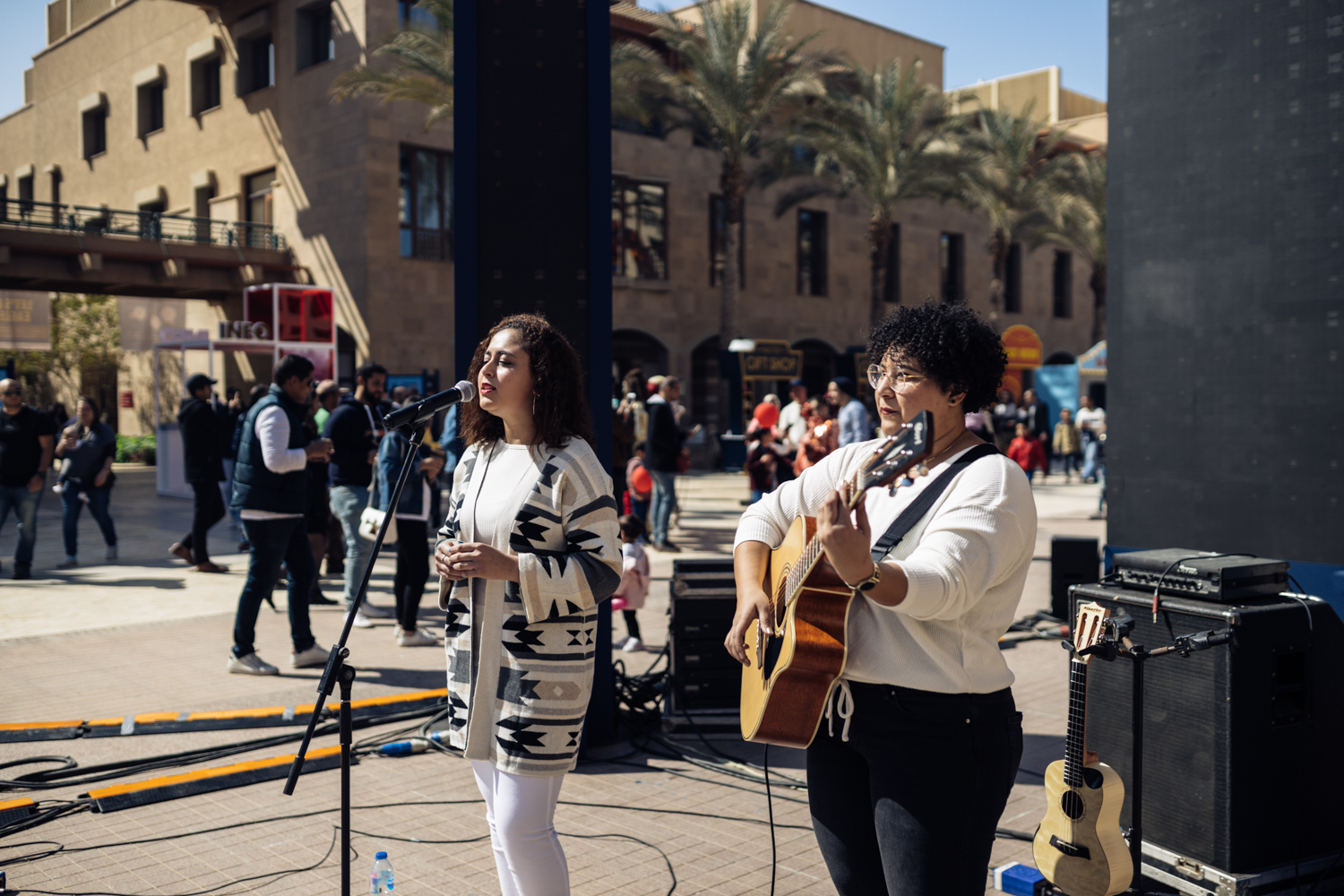 The International Food Festival powered by the Student Union brought a global range of cuisines, including Indian, American, Parisian and Egyptian, among many more.
"I'm enjoying the variety of food outlets," said Mohamed Abdelsattar '19. "It shows the diverse culture we have here at AUC."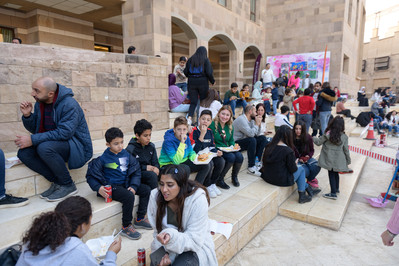 Bartlett Plaza was the focal point of the event with the stage for live music and dances performed by AUC students and alumni. Surrounding the live performances were digital game booths, snack stations and labs that showcased research projects, including holograms of inventions and the Digital Egyptology centennial lab.
Mariam Ayad, associate professor of Egyptology, was with her colleagues and team of graduate students displaying their work on digitizing ancient Egytpian artifacts. "The level of interest that people have shown in our work and the quality of questions that we've gotten have been really phenomenal," she said, adding that she was happily enjoying all of the live performances taking place in front of her booth throughout the day.
Attendees were also able to take a glimpse into what AUC could look like in 100 years using virtual reality, created by architecture and design students, faculty and alumni.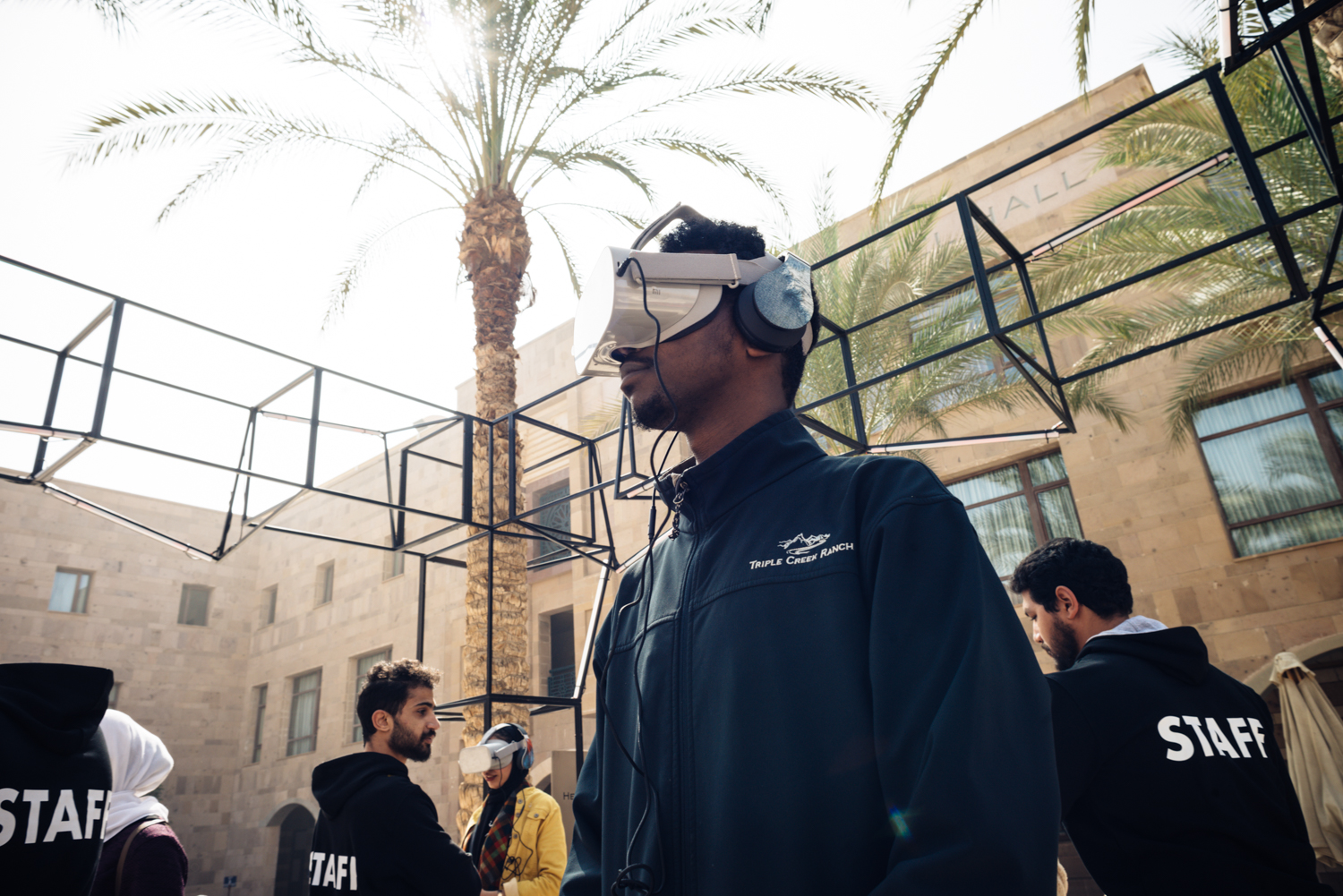 More AUC creativity was on display with the The NextArch Emergency Exit exhibition, which presented works that delve into Egypt's urban expansion. And while the Community Carnival was futuristic in all aspects, people were able to get glimpses into the past with Creswell's Cairo Collection: A 100-Year Legacy on display, which featured rare images of historic Cairo.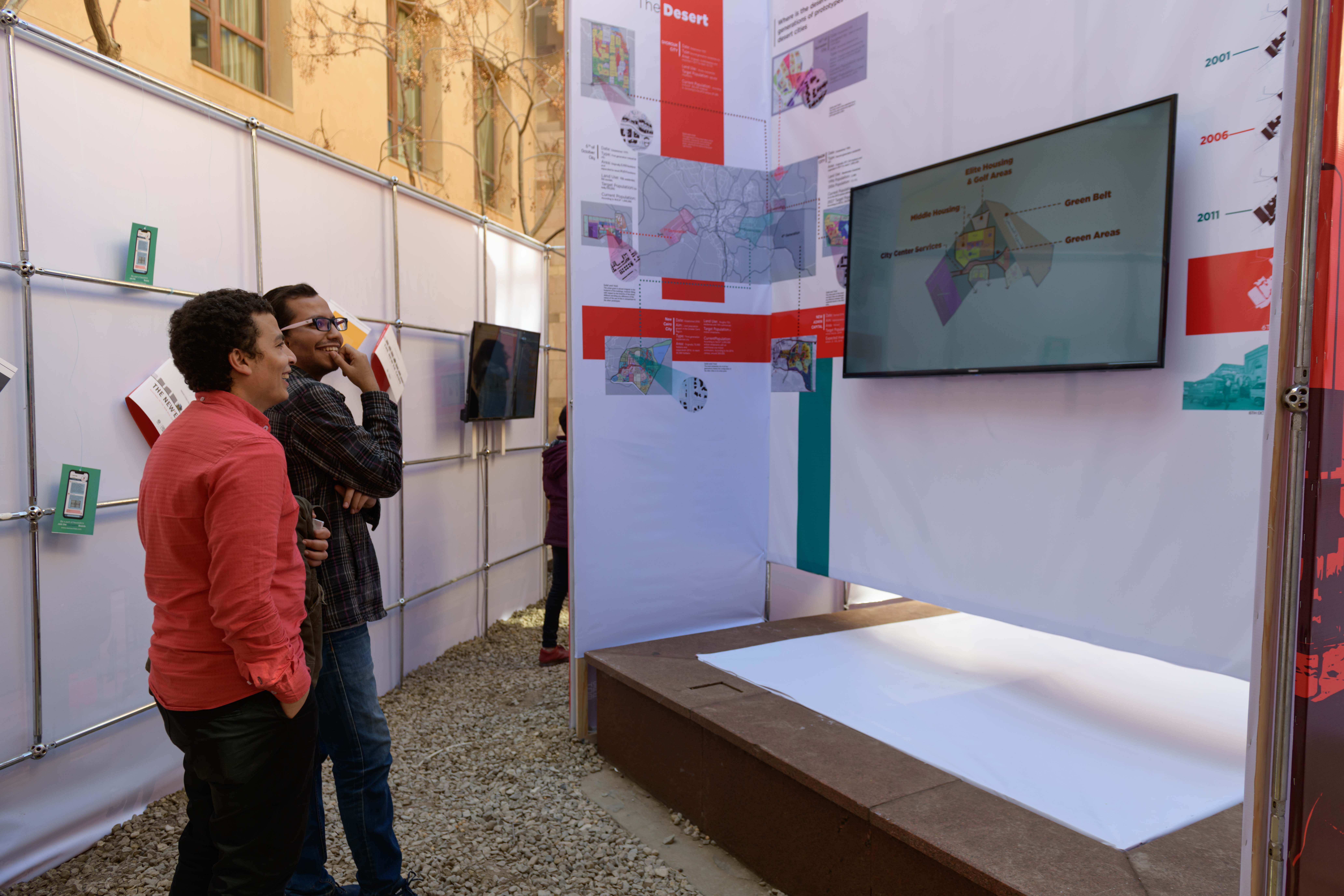 When it came time for the 100 Years of Fashion Evolution runway show, crowds filled up more than 1,000 seats. Starting in the 1920s, the show displayed the different styles of the decades leading up to the 2010s before showcasing designs of the future. All the garments were made by AUC students, staff and alumni, and several students and alumni participated as models.
"It is significant to direct such a huge show of AUC talents in diverse industries and fields of business," said Ghadir El Agabany, AUC alumna and the fashion director of the show. "I have always wanted to participate in AUC's grand events through workshops or shows, and this is a golden opportunity to be part of the centennial celebrations."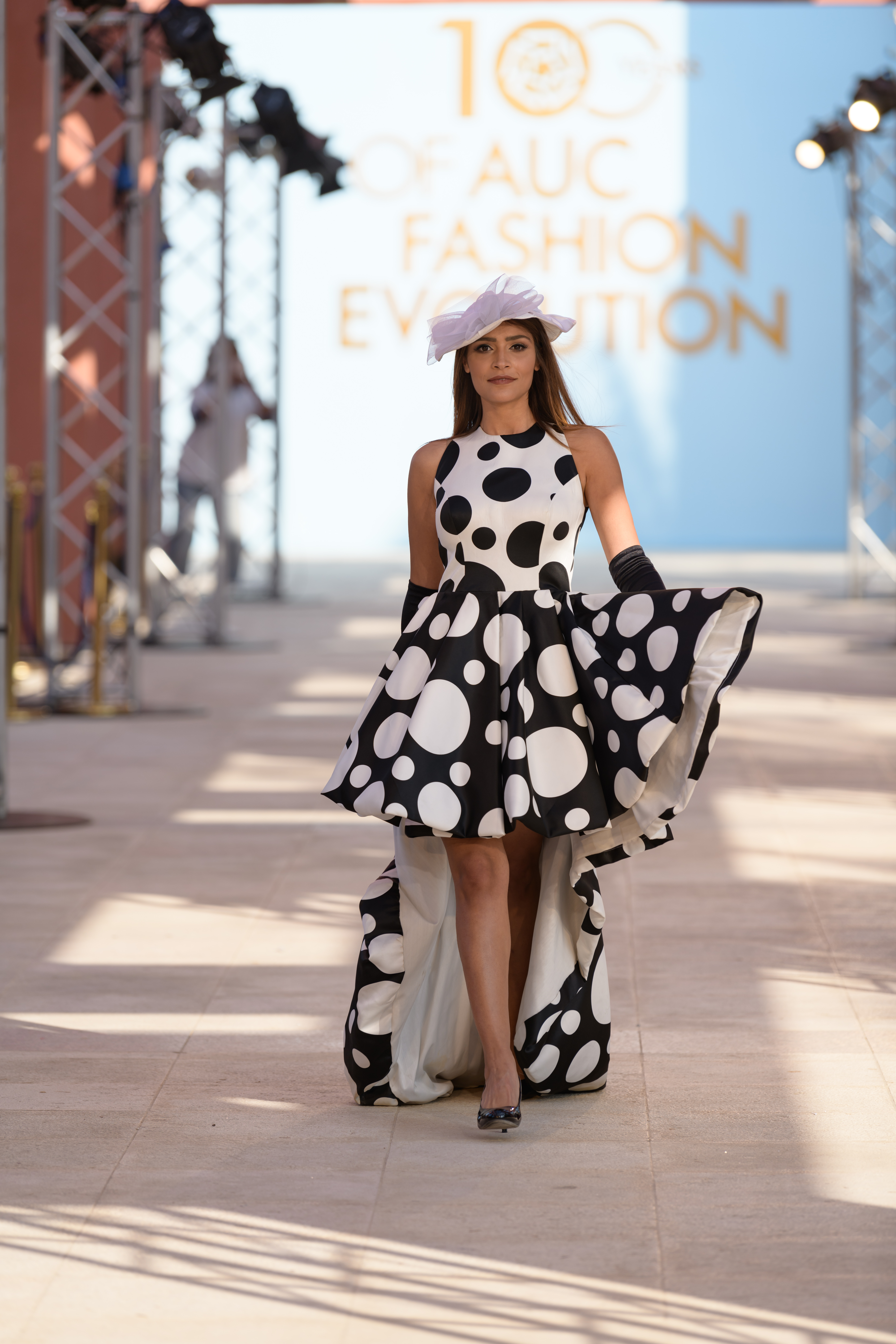 Apart from the food and different activities, people enjoyed the sense of community that came out of the carnival, seeing AUCians, families and friends come together to celebrate a 100-year legacy. "I loved how AUC shared this celebration with the community," said Aesha Soliman (SAB '18), presidential associate who was a study-abroad student at AUC. "People brought their children, friends and family. It's a fun event to celebrate 100 years."