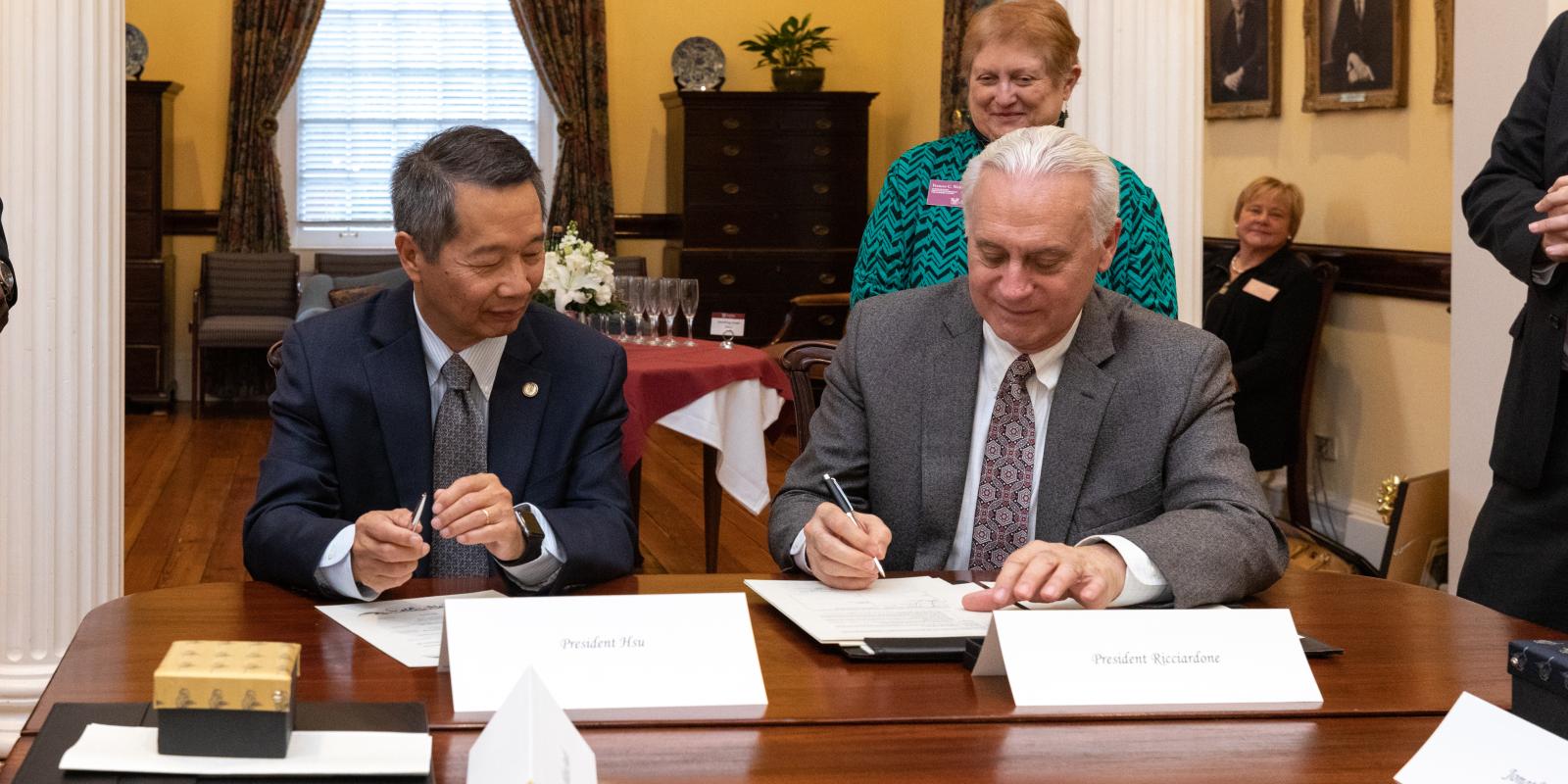 AUC, College of Charleston Partner on Student Exchange
AUC, College of Charleston Partner on Student Exchange
AUC and the College of Charleston in South Carolina, both liberal arts institutions with a long legacy in education, have recently partnered on a new academic cooperation and student exchange program for both undergraduate and graduate students for a period of five years.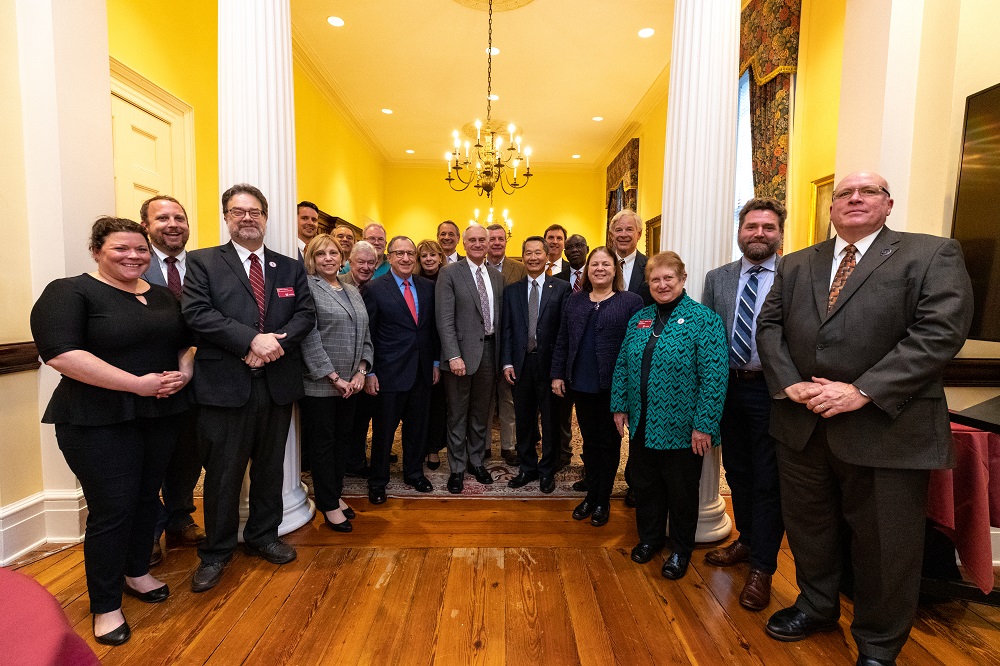 Students from AUC and the College of Charleston will receive a scholarship to spend a semester or year abroad at the other institution, providing students with a unique international experience and strengthening East-West cultural ties. "Our new partnership with the College of Charleston represents an excellent opportunity for our students to spend a semester at one of the finest liberal arts and sciences institutions in South Carolina, which provides quality education along with authentic student experiences," said Ahmed Tolba, '97, '01, associate provost for strategic enrollment management and associate professor of marketing at AUC. "It is ranked no. 1 among public universities in the United States in terms of the percentage of undergraduate study-abroad students. I look forward to hosting their students at AUC and having our students benefit from a unique experience there."
AUC Trustee Jonathan Wolf (YAB '75), founder and president of Wendover Housing Partners, LLC who was a study-abroad student at AUC, and his wife Nancy were instrumental in making this program a reality. They will provide funds for AUC students to spend a semester or year abroad at the College of Charleston, while Hilton and Catherine Smith, who serve on the College of Charleston's School of Languages, Cultures and World Affairs advisory board, will fund College of Charleston students to come to AUC.
"To find and do and be of significance, you need to study in Cairo," said AUC Trustee Wolf to Charleston's The College Today. "As a Westerner, my first stop out of the U.S. was the ancient world. Cairo opened up what for me later became a career and way of life. It gave me confidence. If you can succeed in another culture with another language, then there's nothing you can't accomplish."
Garrett Davidson (CASA '04, MA '06), who studied at AUC's Center for Arabic Study Abroad and earned his master's in Arabic studies from AUC and is now an assistant professor of Arabic and Muslim world studies at the College of Charleston, emphasized the importance of this global experience for students.
"This is a fantastic opportunity for both institutions," Davidson told The College Today. "As a student at AUC, I established professional and personal connections that continue today. It was the most influential experience of my life. I explored all over Egypt. I met people from all walks of life and got to hear their views on everything from politics and religion to economics and food."
The Wolfs also established the Nancy and Jonathan Wolf Study-Abroad Scholarship at AUC.