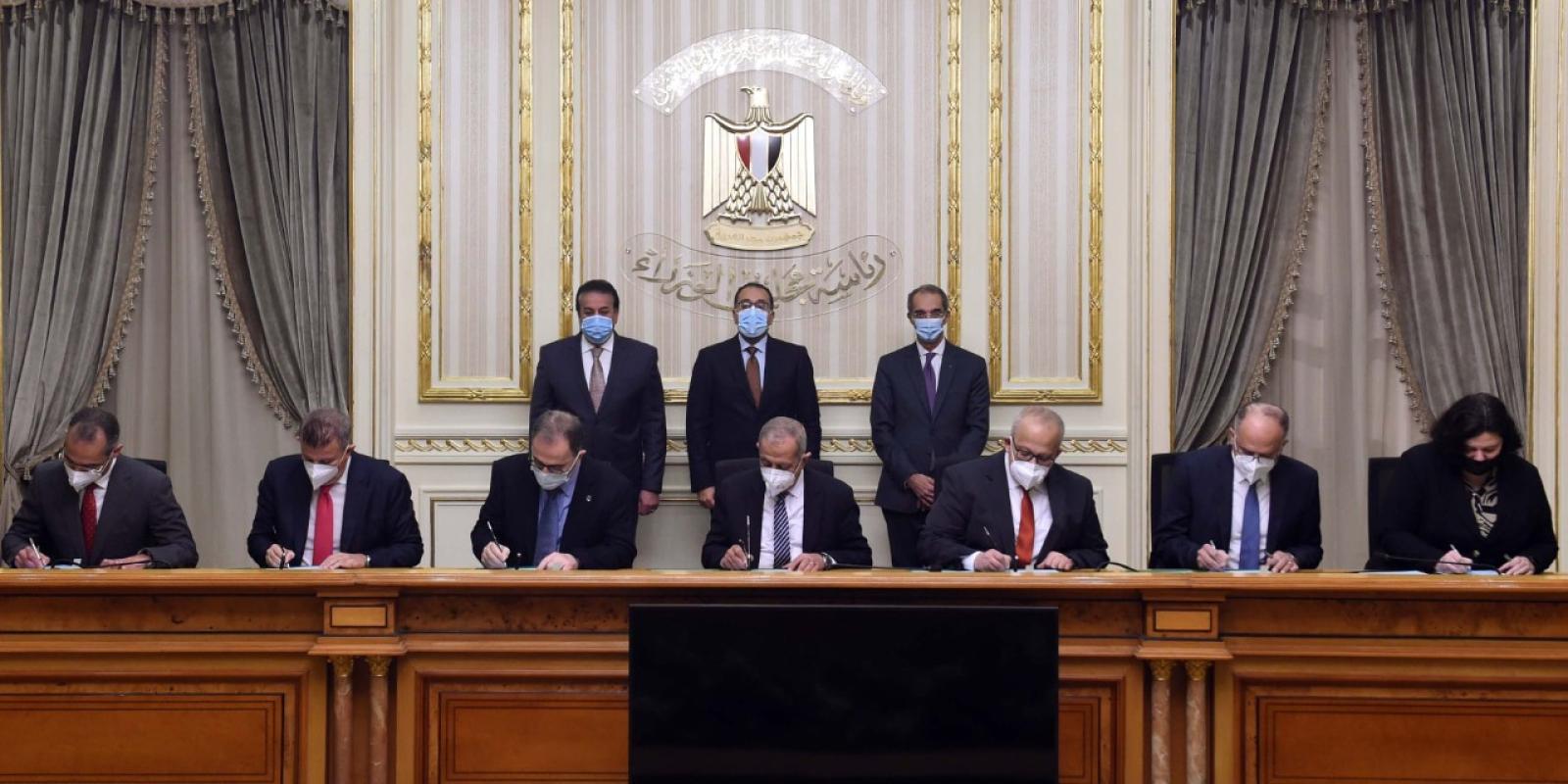 AUC Collaborates with Egyptian Government, Dell to Boost Artificial Intelligence Capacity
AUC Collaborates with Egyptian Government, Dell to Boost Artificial Intelligence Capacity
AUC has signed an agreement with the Egyptian Ministry of Communications and Information Technology and Dell Technologies in Egypt aimed at building capacity in artificial intelligence and data science.
The agreement comes as automation continues to become an integral part of all sectors of the economy, with President Ahmad Dallal naming data science and artificial intelligence among AUC's main priorities for development.
Under the agreement, AUC will work with Dell and the ministry to establish initiatives focused on topics related to artificial intelligence, which will include virtual training sessions on data science and big data analytics, as well as a data engineering workshop.
The University will also introduce projects as case studies in courses covering machine learning, artificial intelligence, data science and big data analysis over a period of five years, starting this academic year. Each semester, the top three projects will compete against projects from other Egyptian universities under the same agreement — Cairo University, Ain Shams University, the Arab Academy of Science and Technology and the German University in Cairo.