AUC Awards 13 Alumni at 2022 Alumni Awards Ceremony
AUC Awards 13 Alumni at 2022 Alumni Awards Ceremony
From entrepreneurial giants and athletes to the young superstars powering our favorite startups, thirteen alumni were awarded at AUC's 2022 Alumni Awards Ceremony last week.
The ceremony, hosted by AUC's Office of Alumni Engagement, was the first awards ceremony since the onset of the coronavirus pandemic.
"We take pride in your professional and personal achievements, whether in your career and interest areas or community service," said President Ahmed Dallal, as he welcomed alumni and their guests. "You embody AUC's impact on Egypt, the region and the world."
Distinguished Alumni Award
Offered to alumni who embody the ideals, academic standards and principles of the liberal arts education at AUC. Because of their outstanding record of leadership and significant contributions to their professional fields and the community, AUC holds them in high esteem.

Ahmed Ismail '97 | Chief Executive Officer, Majid Al Futtaim Properties, UAE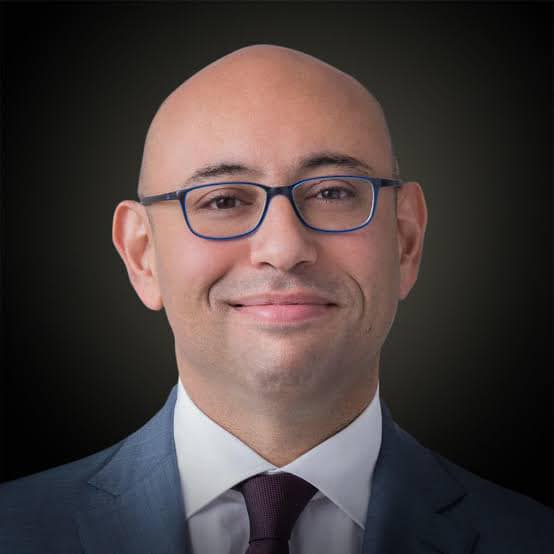 Mohamed Shelbaya '90 | CEO of PepsiCo Egypt Group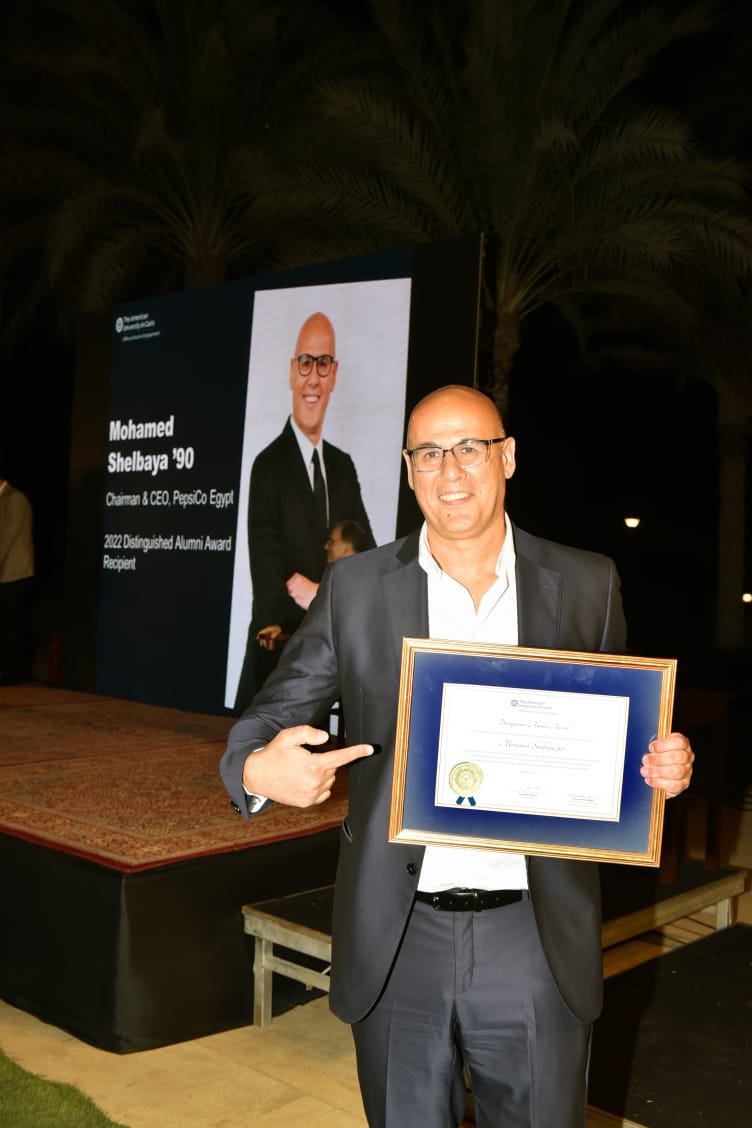 Distinguished Alumni Award in Memoriam
Given in recognition of alumni who created a lasting legacy in their professional and personal lives and shall forever be remembered by the AUC community.
Khaled Bichara '93 | Received by his wife, Marianne Simaika '94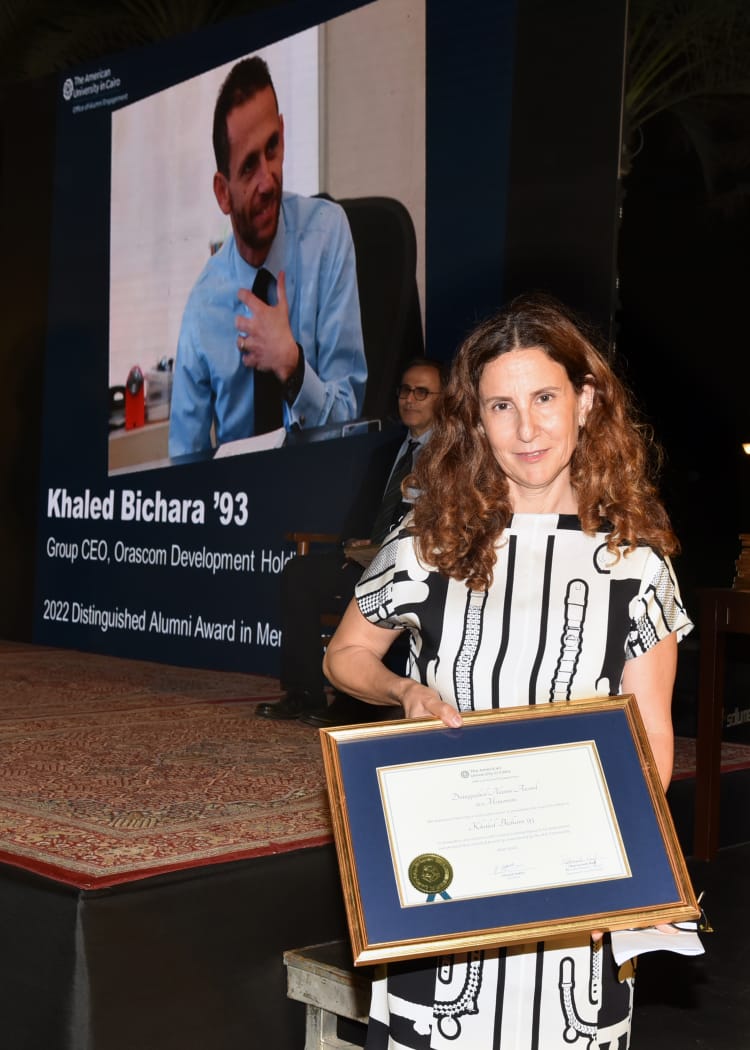 Ahmed Helmy '97 | Received by his wife, Yasmine Mahdy '98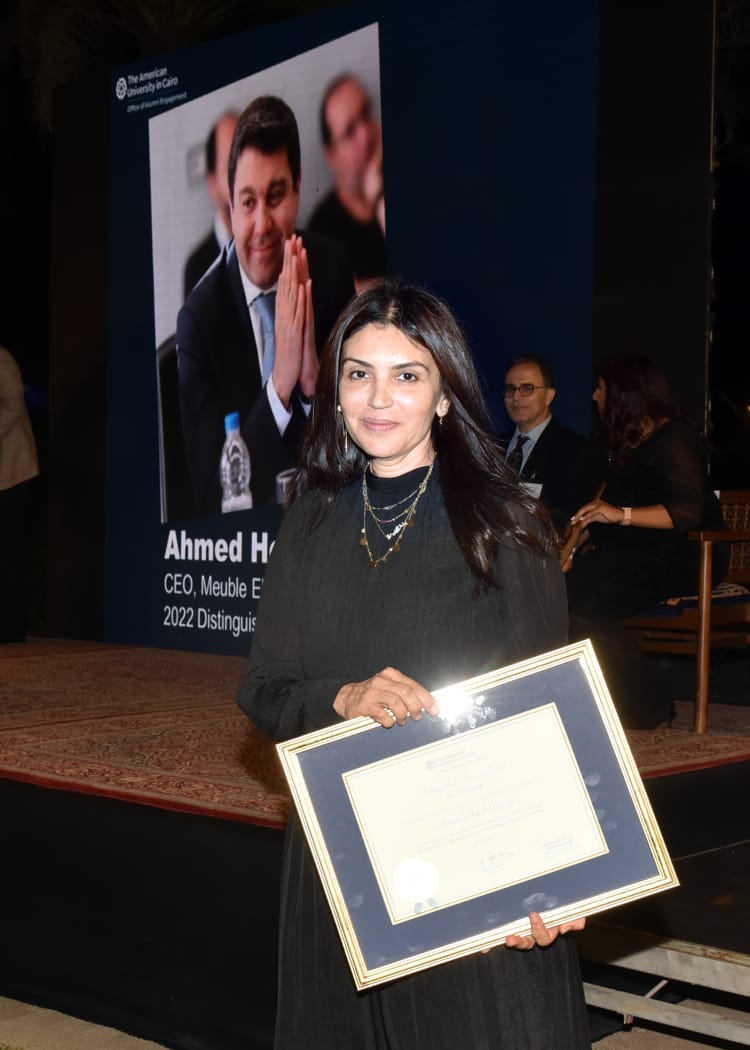 Distinguished Alumni Volunteers Award
Given to alumni whose dedication and unprecedented contributions to their community and AUC embody the spirit of leadership and devotion to service.

Manal Hassan '90 DPL '08 |Group Chief Sustainability Officer & Vice President, Elsewedy Electric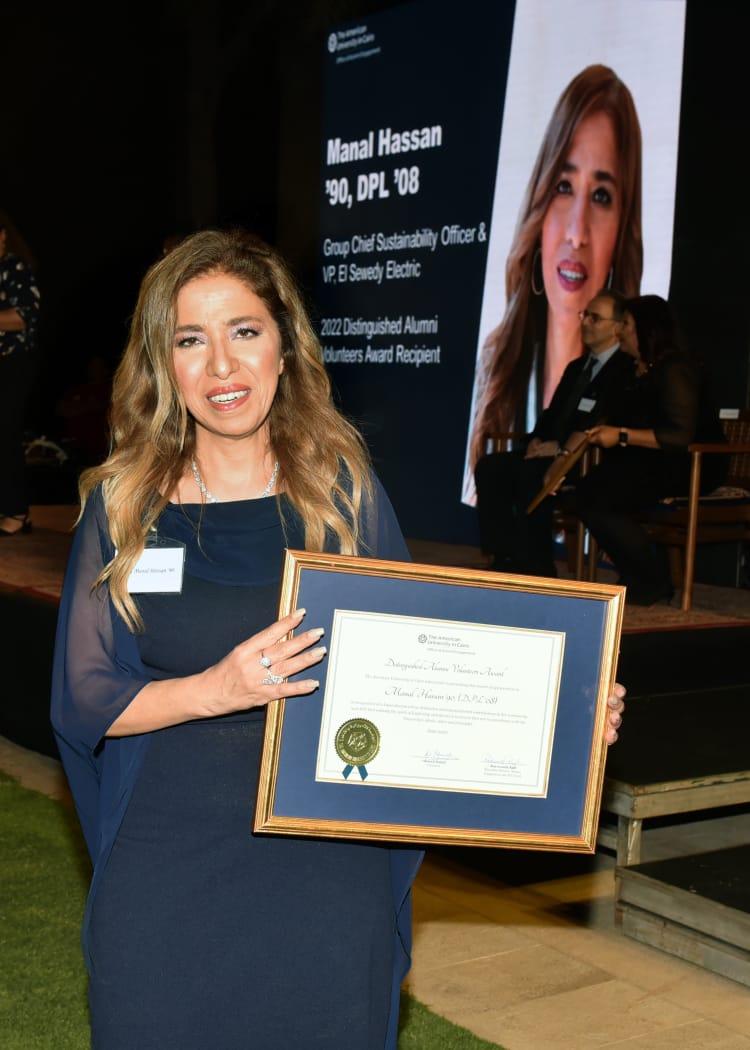 Raghda El Ebrashi '04 '07 | Founder and Chairperson, Alashanek Ya Balady and Head of Management & Organization Department, The German University in Cairo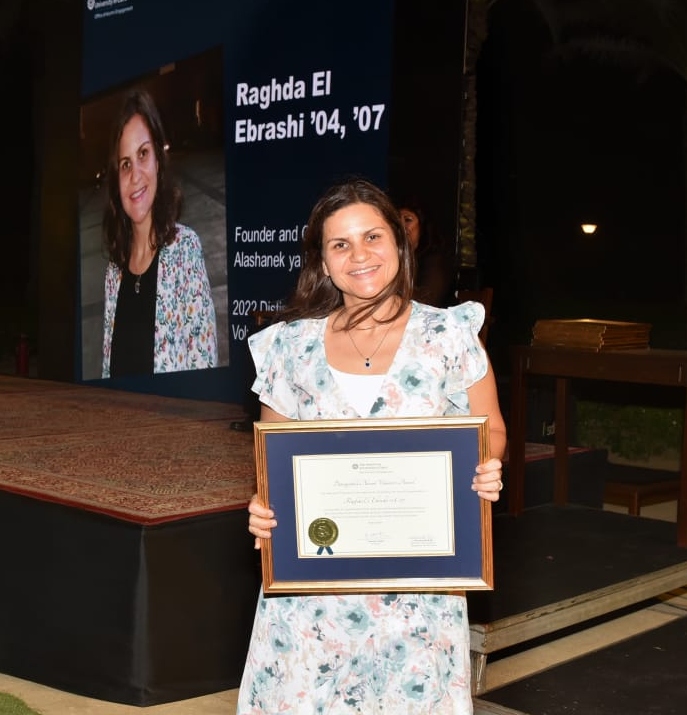 Distinguished Alumni Athletes Award
Given to alumni who represented AUC or Egypt in national or international sports events and personified AUC's tradition as an environment that fosters excellence.

Omar El Borolossy '00 | President & Managing Director, ElBorolossy Squash Academy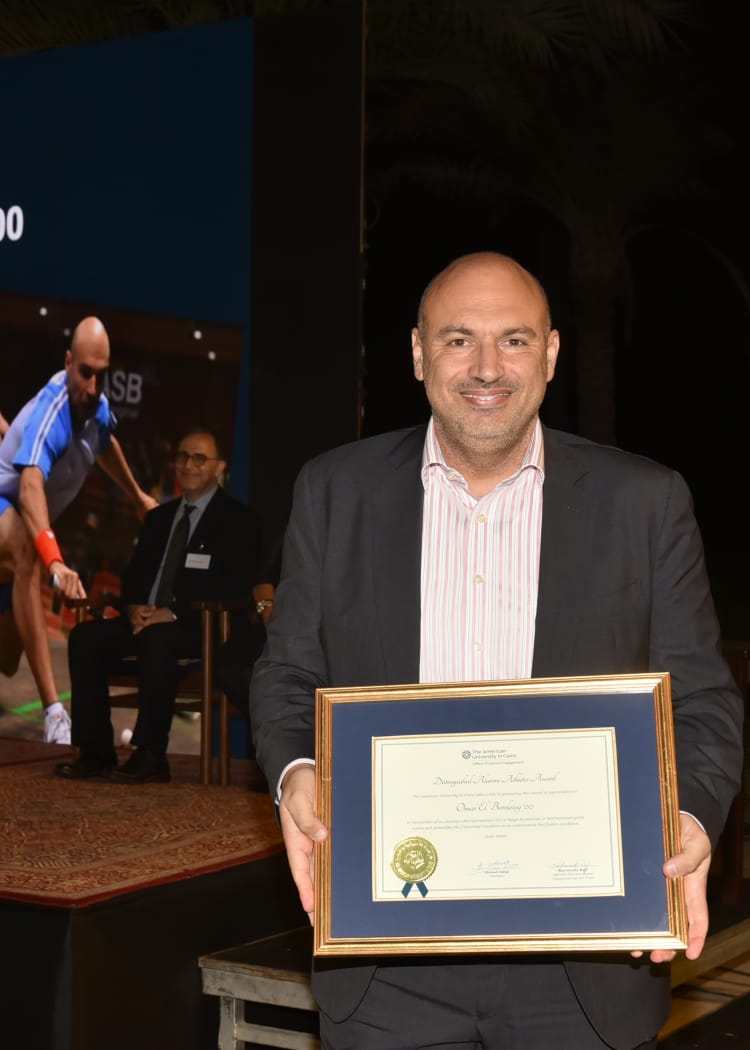 Sherif El Saket '93 | Chief Commercial Officer, B-Tech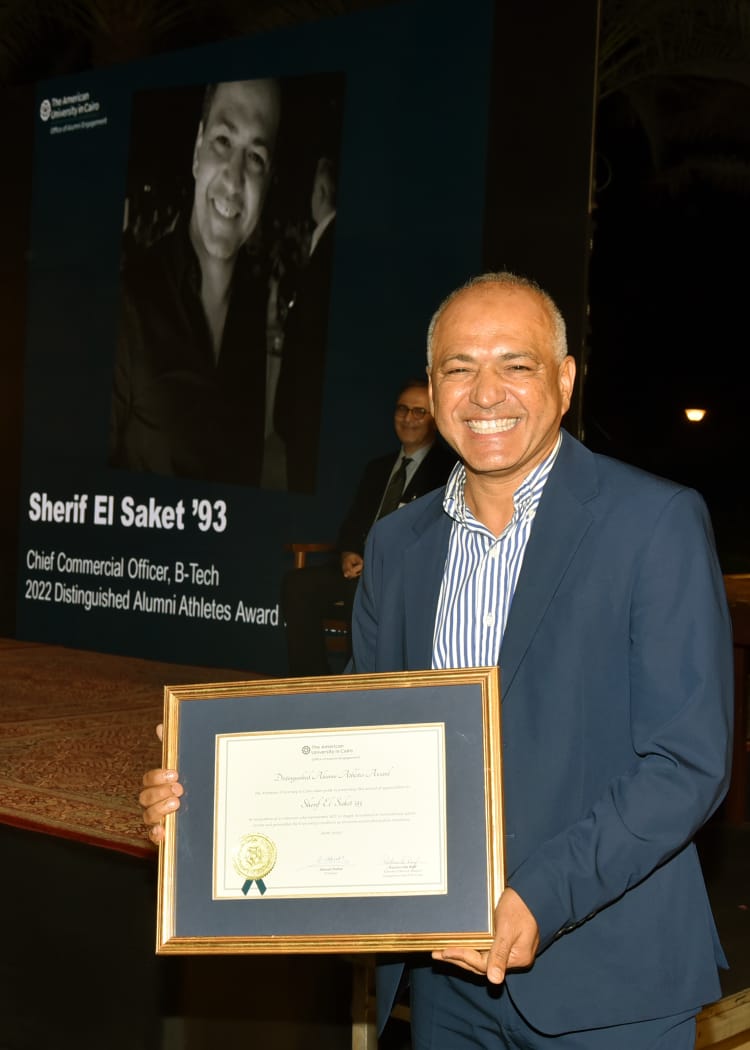 Alumni Entrepreneurs Under 40 Award
Recognizes young alumni who have succeeded in finding creative solutions to the challenges facing Egypt, the region and the world — and have positively influenced the world of business.

Alain El Hajj '15, Islam Shawky '15, Mostafa Menessy '16 | Co-Founders, Pay Mob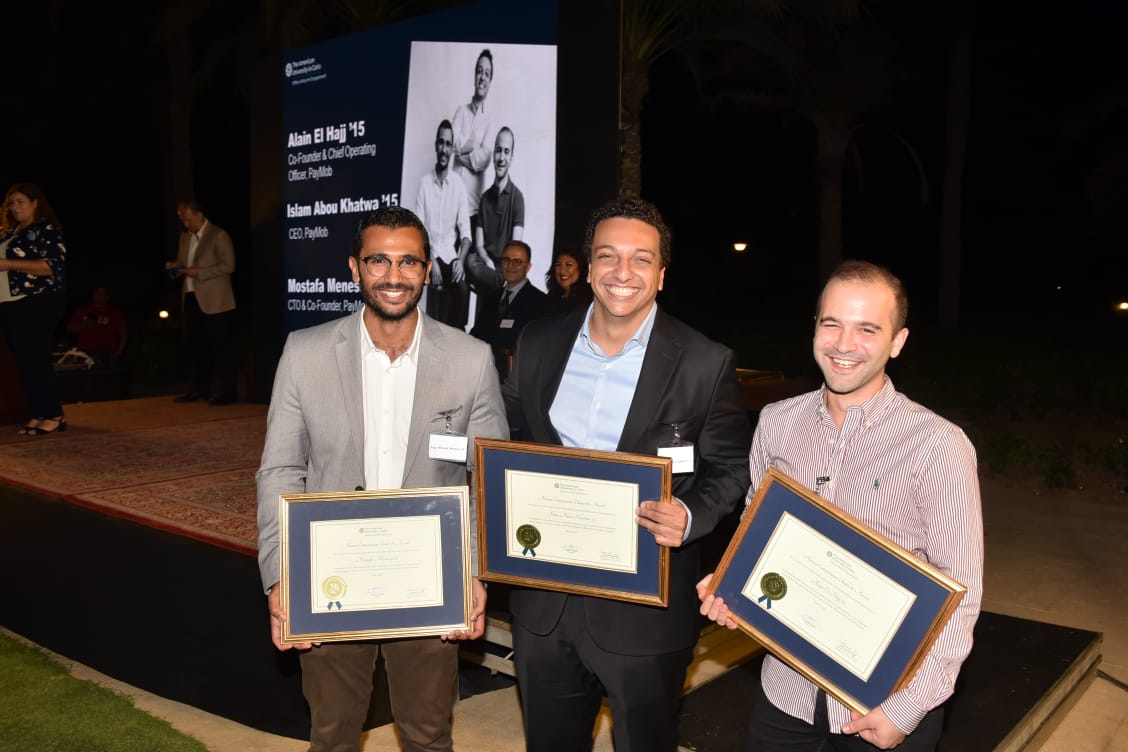 Hadeer Shalaby '11 | Managing Director, Talabat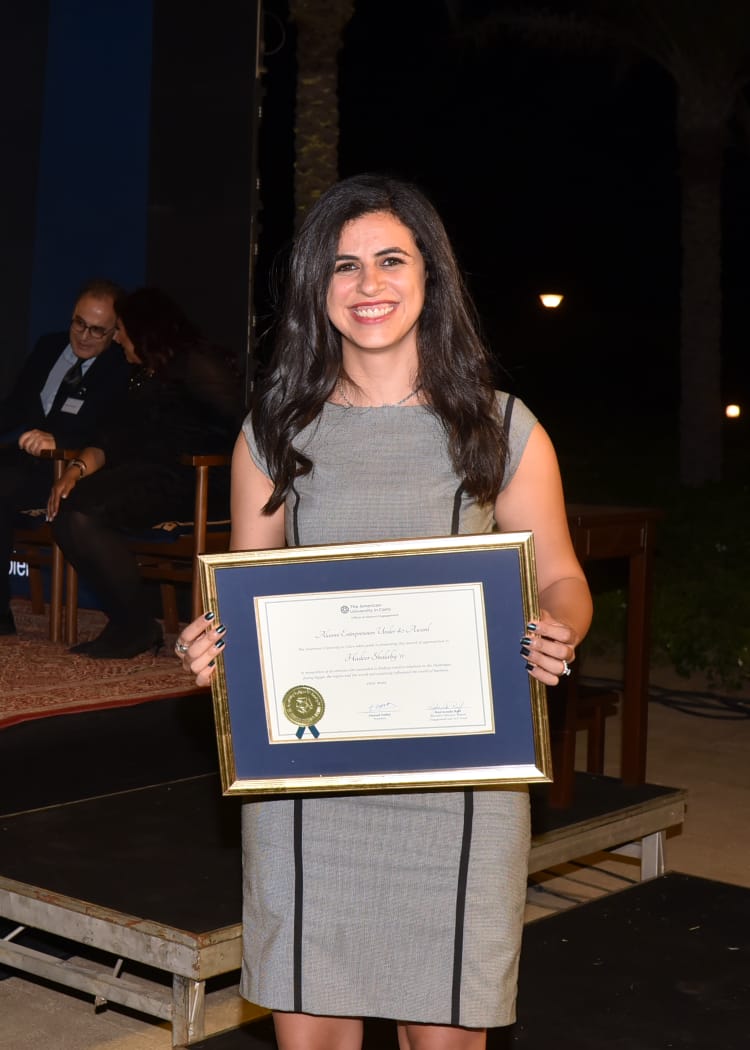 Mohamed Aboulnaga '09 | Co- Founder and Chief Business Officer, Halan