AUC Alumnus Ahmed ElGamal Makes MIT Technology Review's Innovators Under 35 List
AUC Alumnus Ahmed ElGamal Makes MIT Technology Review's Innovators Under 35 List
Ahmed Hany ElGamal '12 has been named as a leading Innovator Under 35 in the Middle East and North Africa (IU35 MENA) by the MIT Technology Review Arabia for his invention LinkBox, a collaborative document editing software.
The IU35 MENA is an offshoot of the MIT Technology Review's Innovators Under 35 list, published annually since 1999. The list, which seeks to honor talented and innovative people who are improving their communities and the world, has previously included leaders such as Google founders Larry Page and Sergey Brin, Facebook founder Mark Zuckerberg and Apple Chief Design Officer Jony Ive.
"It was a breathtaking moment when I received the news," ElGamal said. "I remember running back and forth while pinching myself, just to make sure it wasn't a dream."
This is the fourth year that the MIT Technology Review Arabia has published its MENA Innovators Under 35 list in partnership with Majarra, a company supporting the development of quality Arabic web content.
The 2021 list was selected by an international panel of 21 judges composed of technical experts, entrepreneurs, investors and academics in fields such as artificial intelligence, biology, medicine and cybersecurity.
ElGamal is joined by other innovators whose contributions include developing a process for converting plastics to clean fuels and renewable chemicals, inventing a handheld scanner to detect skin disease and anomalies and designing a 3D printer for personalized medications, among other accomplishments.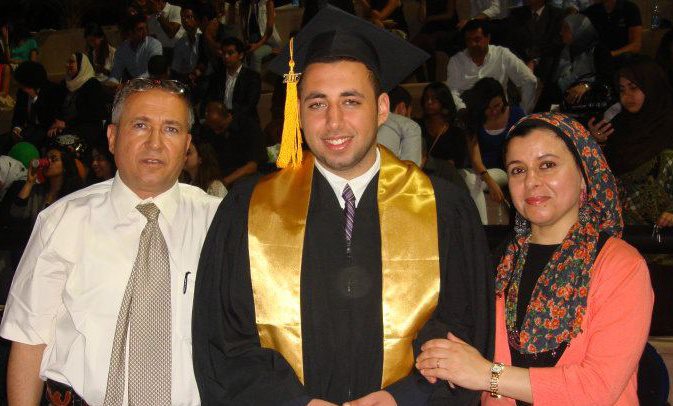 His invention, LinkBox, is a transformational tool in communication technology. As ElGamal explained, "Students and researchers, among other readers, can use the software to collaborate on PDFs and e-books. They can discuss issues in real time via chat, audio or video calls."
LinkBox allows users to enhance their documents by directly adding video clips, images, audio explanations and 3D files.
The inspiration for the invention came from his wife, who was having trouble working with a PDF while completing a shared assignment for a distance learning program. "She said 'I wish there was a way that we could all connect on this document and collaborate on it.' This was my 'aha moment'," ElGamal recalled.
Currently he and his team are bootstrapping the project, crafting the software from scratch and testing it in-house to ensure that it will fit the market perfectly.
ElGama's cousin Dina suggested that he apply for the IU 35 MENA, and he is grateful for both her support and the MIT Technology Review's recognition of the potential of his nascent project.
"We as entrepreneurs face a huge degree of uncertainty while working on our projects. Passing through checkpoints, like this award, gives us more confidence that we are on the right path," ElGamal said.
After graduating AUC with his bachelor's in petroleum engineering and renewable energy, ElGamal worked in the upstream petroleum industry for several years, mainly with BP, before he began working on LinkBox.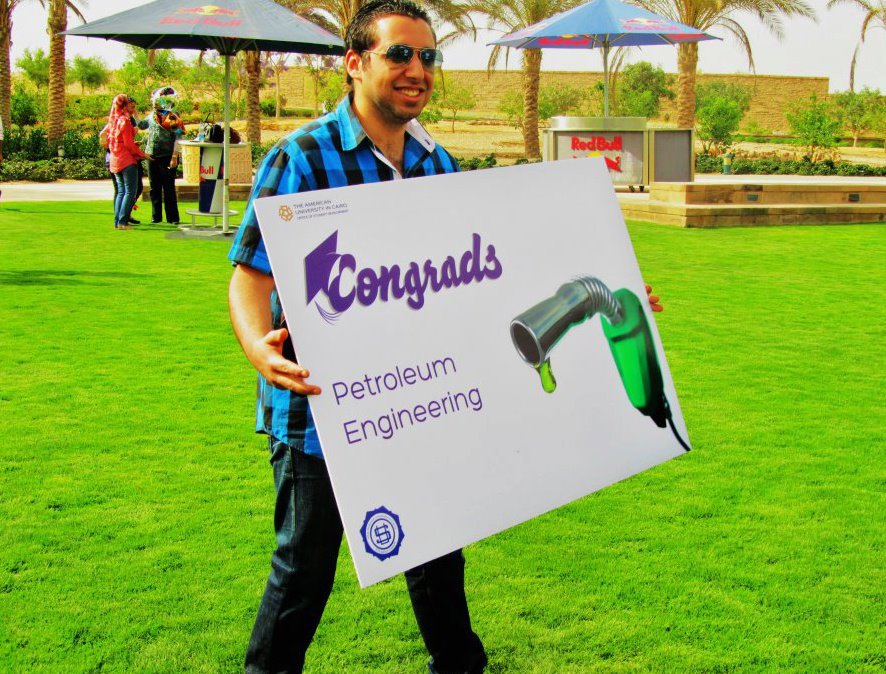 Asked how his time at AUC has informed his entrepreneurial ambitions, ElGamal said "I view my AUC experience as a life incubator. The University teaches us to invigorate our entrepreneurialism and transform the world through our strong thoughts and determination.
He also shared his advice for current students, saying, "Time is the most valuable asset you have while you are at AUC; make the best use of it."
Photos courtesy of Ahmed ElGamal