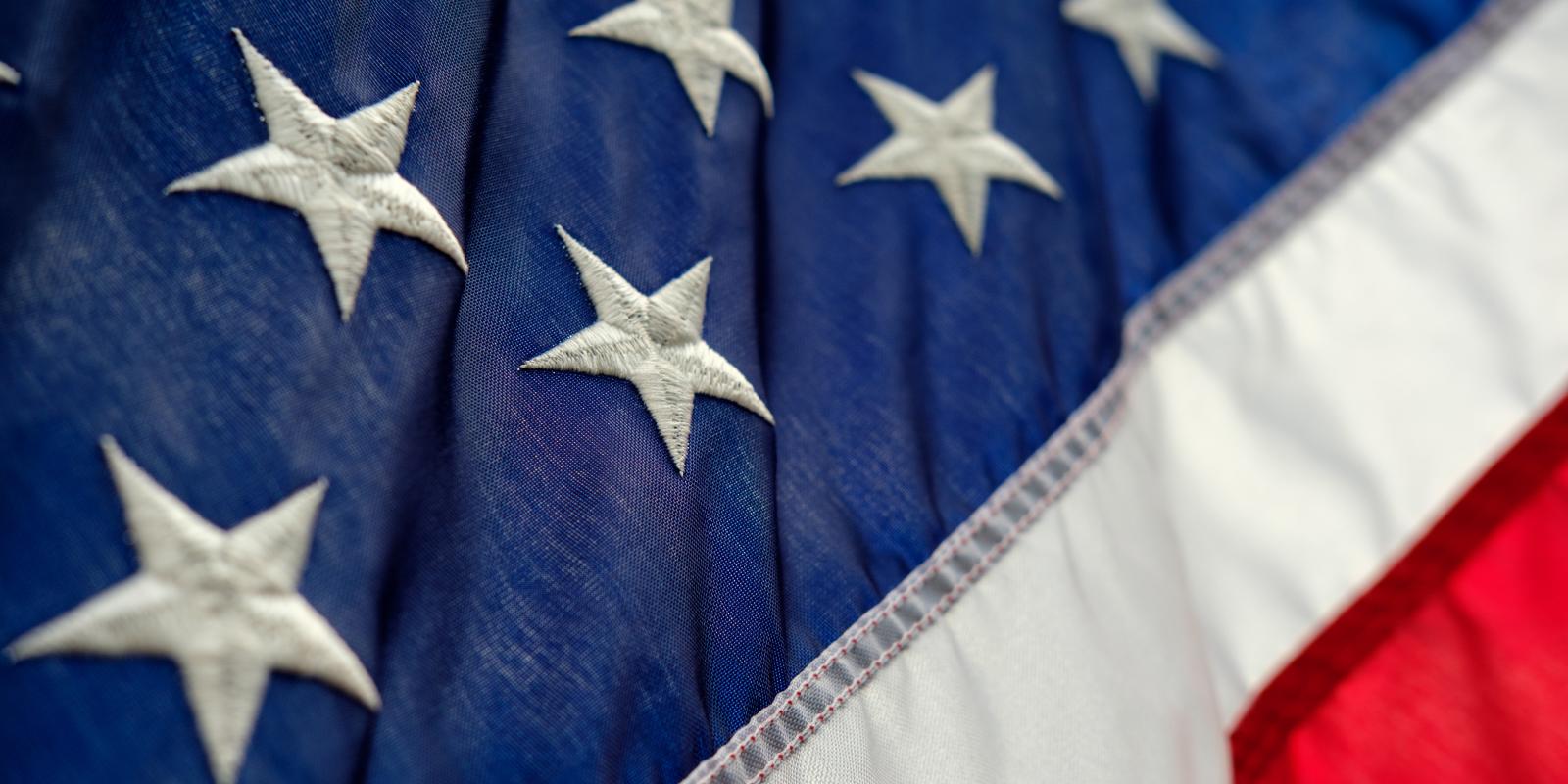 America 101: AUC Faculty, Staff Bring U.S. Culture to Life for English Language Learners
America 101: AUC Faculty, Staff Bring U.S. Culture to Life for English Language Learners
A new online series is allowing English-language learners across Egypt to dive headfirst into American culture through monthly online lectures led by AUC faculty and staff from the United States.
America 101 is a collaboration between AUC's School of Continuing Education (SCE) and the U.S. Embassy's American Center Cairo (ACC). The lectures in this free series each center on a theme related to American culture.
From music and media to civic engagement and mental health, the monthly themes are diverse and the lectures scratch well beneath the surface, highlighting key cultural patterns of thought and behavior and bringing to light systemic issues.
"We are digging deep into American culture each month," said Duaa Zein, SCE program coordinator, explaining that as her team developed the topics, they kept finding even more critical concepts worth mentioning to participants.
Kicking off the series last November, SCE Dean James Ketterer centered his lecture around sports. As he prepared to present on the lesser-known sports popular in America, such as baseball and American football, Ketterer realized the insight into American culture offered through the lens of sports.
"When I talked about baseball, I talked about its history and the different aspects of the sport, but also talked about some of its dark history," Ketterer said. "This included the exclusion of African Americans from the highest professional league until 1947 and the struggles facing Jackie Robinson in what is called 'breaking through the color barrier.'"
Ketterer also touched on the use of performance-enhancing drugs in professional sports, the rise of celebrity athletes and sports gambling.
"I think it's important for the legitimacy of a message and the wholeness of an educational offering to really tell the whole story as much as one can," he said. "It's also important for us, as an educational institution, to leave people with more than what they expected."
'Hungry for knowledge'
According to Zein, English enthusiasts from all over the country are encouraged to apply to attend the monthly sessions, and so far, some sessions have boasted more than 1,000 applicants.
Carie Forden, professor and chair of the Department of Psychology, was overwhelmed by the number of applicants and attendees in her session on mental health and happiness; nevertheless, she enjoyed engaging with the lively crowd.
"Our discussion was especially enriching, given that we were speaking from the perspective of two different cultures," she said. "I hope everyone gained some insight into happiness and left with some strategies for improving their own levels of happiness."
Mark Deets, assistant professor in the Department of History, offered participants a different perspective on the history of Africans in the United States.
"I argued that far from being an aberration of U.S. history and values, slavery in the 18th and 19th centuries in America was foundational to U.S. power in the 20th century," he said, adding that he also touched on the substantial contributions to American life and culture made by African Americans, despite rampant discrimination.
Deets received positive feedback about his lecture, and by the same token, had nothing but good things to say about participants. He recalled feeling inspired by the numerous questions and comments.
"We had a really illuminating conversation, and they were so hungry for knowledge," Deets said. "Working with such passionate students is what drew me into academia in the first place."
Forden also expressed her satisfaction with the experience. "I value any opportunity to interact and learn about the larger community outside of AUC," she said. "This program gave participating faculty the chance to engage in community outreach and service — which is a core part of the University's mission — and I feel lucky to have been a part of it."
Rady Saber, who was born in Upper Egypt and works in Cairo for an NGO, attended both talks from Forden and Deets, among others. "I'm happy to be a part of this program," he said. "It has served as a step in helping me advance my professional career."
Saber appreciates the realistic way in which topics are presented in America 101.
"One of the best things about the sessions is that the presenters don't change the facts about American history and culture," he said. "I plan to join every month as much as I can."
Practice makes perfect
Before the main lecture event each month, America 101 learners attend a pre-lecture session with an instructor from SCE, who covers essential vocabulary and expressions on the month's theme through activities. There are also third and fourth sessions following the lectures, aimed at assessing comprehension and practicing soft skills.
Germine Shehata and Samah Adel were among the group of instructors leading the first few sessions.
Shehata noted that the program's content drew a unique mix of attendees from different professional backgrounds and English-language levels to her sessions. This mix encouraged participants to openly share their experiences and opinions, she recalled.
"The students learn in an indirect way how to interact in English with no fear," Shehata said. "They were motivated to get more involved. It was very beneficial."
Adel, who now serves as an instructional designer at AUC's Center for Learning and Teaching, had a similar experience in her sessions, observing the program's layered impact.
"America 101 gives young Egyptians the chance to learn about American culture through more than books and television," she said. "This project is not only about America — it is also about how SCE connects to other communities and societies."
Christine Nady, a regular attendee who moved to Cairo when she was 16, began coming to sessions in order to "fill in the gaps" left by movies and television shows. "I've always been fascinated by American culture and its progression, so this program was a great opportunity to deepen my knowledge and understanding of it," she added.
Nady noted that through the sessions, she has been able to face some stereotypes she had previously held about American culture. "It's good to learn the real, true facts," she said. "This has been a great experience, and I hope to attend up until the end."
As the program rounds the halfway point, Ketterer is "thrilled" with its impact and success. "America 101 demonstrates the incredible academic and intellectual firepower that we have available to us at AUC," he said. "This has truly been a special and wonderful project to work on."