Alum Amr Rezk Reflects on the Life of his Grandfather: Member of AUC's Class of 1923
Alum Amr Rezk Reflects on the Life of his Grandfather: Member of AUC's Class of 1923
Mohamed Tewfik Younes was a member of the first class to ever graduate from AUC back in 1923, and four out of his five grandsons attended the University, including Karim Rezk '98, Amr Rezk '00, Mohamed Younes '06 and Nihal Younes '12.
"I attended AUC and graduated first class of the 2000s. So it's interesting that my grandfather was the first class of AUC, and I was the first class of the millennium," said Amr Rezk, who majored in economics at the University.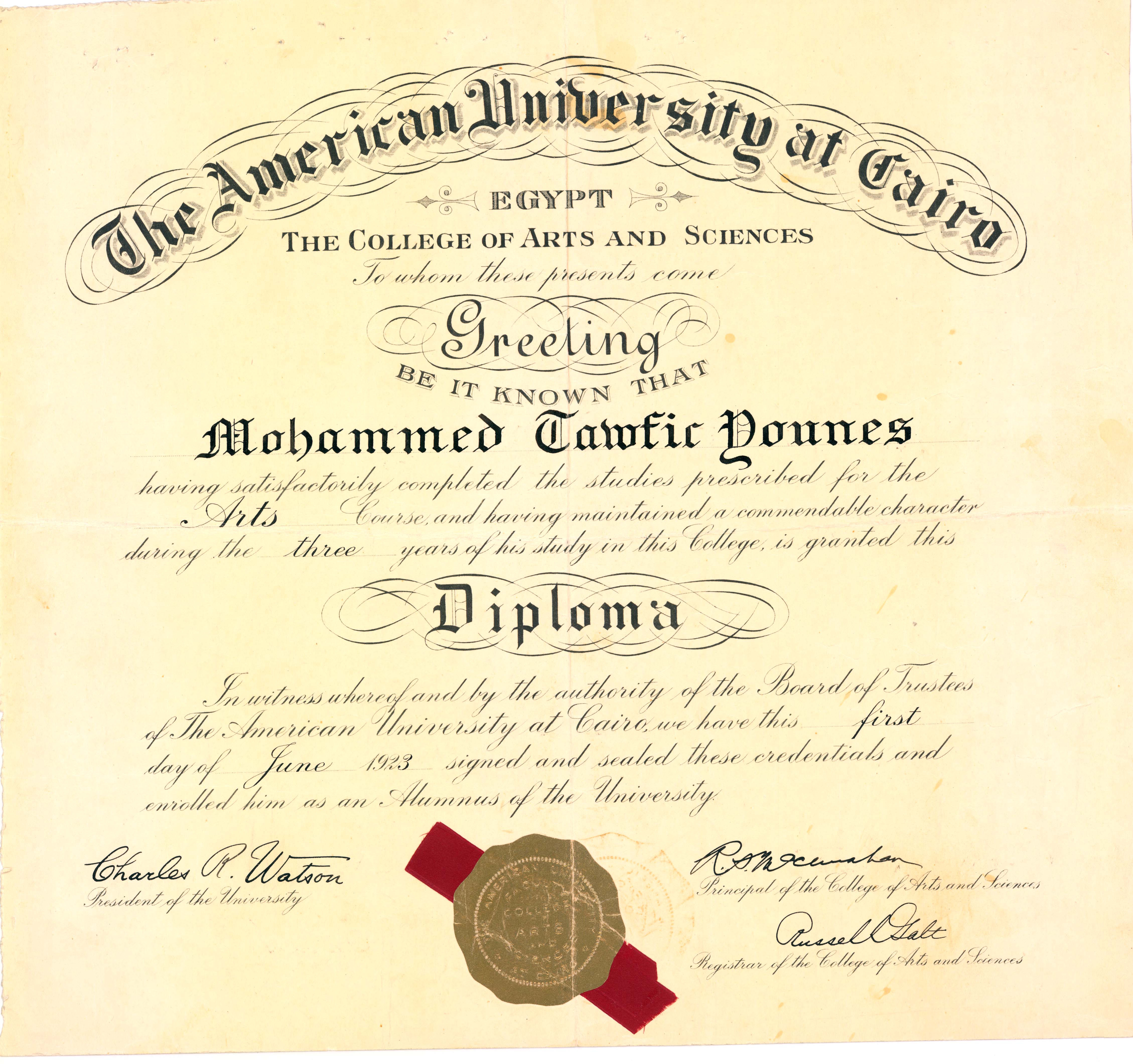 After earning his degree from AUC in 1923 — when tuition cost EGP 8-16 per semester, according to receipts found by Rezk — Mohamed Tewfik Younes then completed two degrees in political economy and law as well as a PhD in law from the Egyptian College of Law. He had a prominent career in government, where he held different positions at the Ministry of Finance and retired as head of the Egyptian Central Audit Organization.
"I believe in many ways that AUC was the foundation that helped [my grandfather] develop into the person he became," said Rezk. "He was an accomplished statesman, writer, academician, a caring father, and I wanted [his story] to be an example of how a proper educational foundation can inspire and make a positive impact for generations."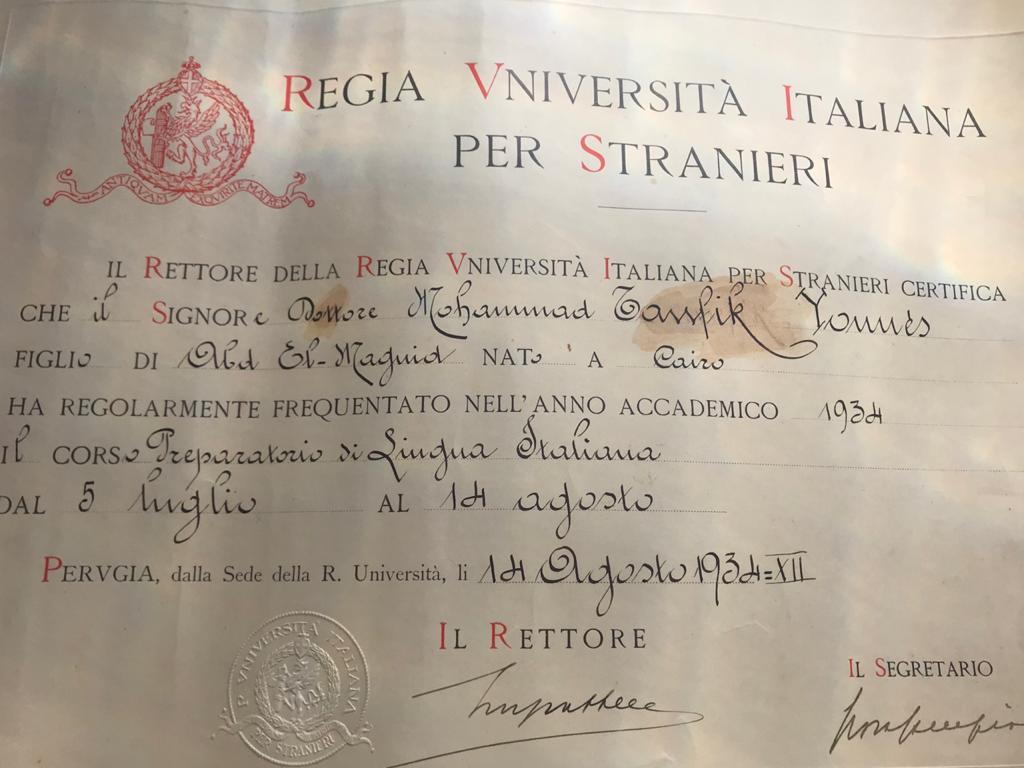 "Although I don't have a personal recollection of him, my mother was always adamant in explaining how much my grandfather valued education and how his early experience at AUC made an impact on his formation," said Rezk. "For instance, my grandfather enrolled in a theatre class at AUC and discovered a passion for acting. To build on his newfound interest, he travelled to Perugia in Italy, where he continued studying theatre and acting. Inspired by her father, my mother insisted on instilling in her children a strong sense of value in education predominantly so we could find our calling and develop our individual skills. This value was passed on from my great-grandfather to my grandfather then to my mother and eventually to his grandchildren, who nearly all attended AUC."
Inspired by the weight their grandfather placed on education, Karim and Amr pursued further studies, with Karim completing three master's degrees at Sorbonne University, The University of Manchester and University of Cambridge. Meanwhile, Amr completed his master's in business administration at Harvard Business School.
"At the time when AUC first opened its doors in 1919, my great grandfather believed that an American education would serve as a strong foundation of success for his children, and it did. So [my grandfather] came into the school, which at the time was basically a college for boys, and he experienced four years that I believe really influenced him to pursue further studies … because he became very, very interested in everything that he saw at AUC," Rizk reflected.
Likewise, Rezk's education at AUC did not only help him with his formation in economics, but the rich collection of Core Curriculum courses has also helped him explore different fields and build a more well-rounded view of life.
"I remember taking an astronomy class, which was quite interesting. I remember loving my anthropology and sociology classes. I loved my history classes as well," he affirmed. "Those were very interesting opportunities for me not just to ... explore different professions but to dig deeper into understanding who I am and what I'd like to pursue in life."
"Thanks to [my family], my brother and I grew up truly believing that for a person with a strong sense of curiosity and a solid education, anything is possible."
#AUCThrowback