Aisha Altubuly '21 Combats Gender-Based Violence in Libya
Aisha Altubuly '21 Combats Gender-Based Violence in Libya
"Gender-based violence can be in the form of patriarchal norms through propagating gender stereotypes and always putting women and girls in a weaker position, or assuming that certain things are out of their capacity because of their gender traits and identity," asserted Aisha Altubuly '21, political science graduate who received the Tomorrow's Leaders US State-Department Funded (TL) scholarship at AUC.
Originally from Libya, Altubuly has actively been highlighting gender-based violence (GBV) through her work with Together We Build It (TWBI), an NGO based in Tripoli. For her, the definition of GBV isn't just physical violence.
Under the title "She's Libya'', Altubuly co-led the campaign, which aimed at raising awareness of displacement and the struggles faced by women on the national level to highlight gender-based violence, especially during armed conflicts and displacement. Launched on International Women's Day 2020, the online national campaign addressed the situation of displaced women in Libya, showcasing a true story of a displaced young Libyan woman's family and the painful conditions accompanying their displacement process.
"The idea of She's Libya came to our team as we wanted to salute all women, and especially Libyan women, for their strength, passion, patience, resilience and adaptation to the tough and challenging circumstances imposed on all Libyans because of the ongoing armed conflict since 2014," said Altubuly. "There's no doubt that the armed conflict happening in different areas is affecting all Libyans, but the displacement process especially affects Libyan women in many ways. The stories of displaced Libyan women not only describe the suffering and pain, but they also illustrate the courage and resilience of Libyan women, and their commitment to counter violence with peace."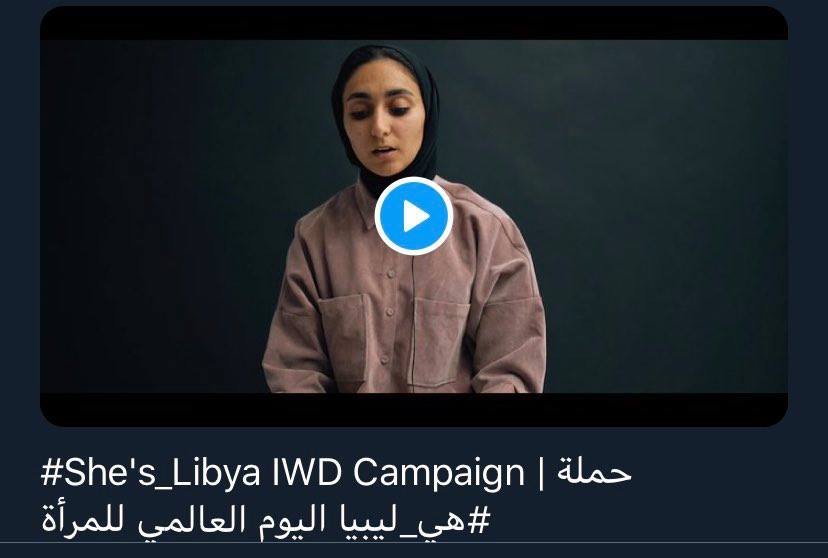 The video, which was welcomed positively, stirred discussions among the international community at events held in Tunis by the Canadian, French and Dutch embassies. In fact, it was sponsored by the Netherlands Embassy in Libya and supported by the UN Women office. "The goal was to raise awareness of the issue and the struggles faced by women on the national level," explained Altubuly. " We wanted to use this campaign to seek advocacy from the international community to emphasize the need for peacebuilding efforts. It's a highly relevant matter to all Libyans, and TWBI and I felt the need to address it."
Moreover, Altubuly had partaken in the past "16 Days of Activism against GBV" campaign, during which she and her team launched the second series of the "Super Banaweet" campaign, addressing social, economic and political issues that affect girls' lives using visual story-telling comics. The campaign, based on true stories within Libyan households and schools, reflects how women and girls are harmed by gender inequality and patriarchal norms in different contexts.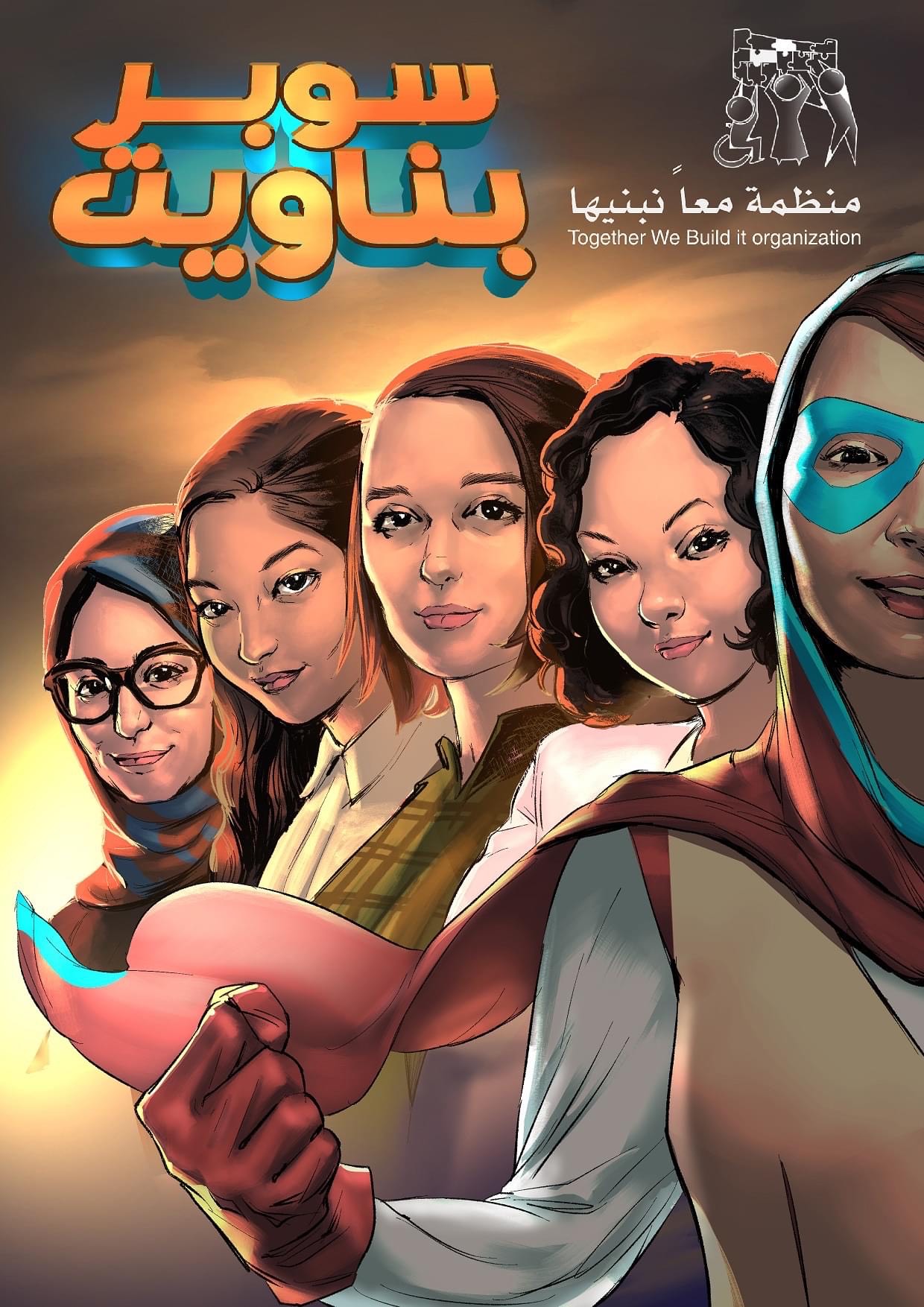 "The idea of the campaign was to provide a virtual space for conversations and debates where Libyans can engage and discuss the presented stories," she said. "We wanted to initiate conversations on topics and behaviors that are traditionally ignored and seen as normal or okay to do. Through monitoring the conversations, we were able to debate and reply to people's comments as needed to clarify what's harmful within the stories."
As the world navigates the pandemic, it is also witnessing an increase in domestic violence and cyberbullying, especially in Arab countries, with the latest survey conducted by the United Nations in several Arab countries revealing that 46% of Libyan women fear an increase in violence under the ongoing COVID-19 pandemic. In line with the exceptionalities of this year and its circumstances, the campaign attempted to include and relate to the effects of emergencies like lockdowns on women, while raising awareness of the daily harmful gender norms within Libyan society and increasing momentum toward ending violence against women around the world.
Ever since Altubuly witnessed the 2011 uprising in Libya, she's been eager for "prosperous change" and grew determined to work on Libyan women's issues. Since she was as young as 15 years (now 24), she volunteered with TWBI organization to become more involved in activism and work toward peace building and advocating gender equality in Libya. "Since then, it became a part of my identity and life path to keep exerting this effort," she reflected.
"Through the Tomorrow's Leaders Scholarship program, I was able to pursue a major in political science with a specialization in international relations. I wanted quality education university, and indeed, my education here at AUC has expanded my horizons and exposed me to many skills, including quality research, academic writing, analysis, and more," said Altubuly.
"All of this helped me develop and become more productive in my work with TWBI, and improved my capacity to handle projects and campaigns with esteemed institutions such as UN Women and other networks and international NGOs," she said. Now, I'm looking forward to expanding my knowledge even more as I start my Master of Arts in Gender and Women's Studies in the Middle East/North Africa at AUC."