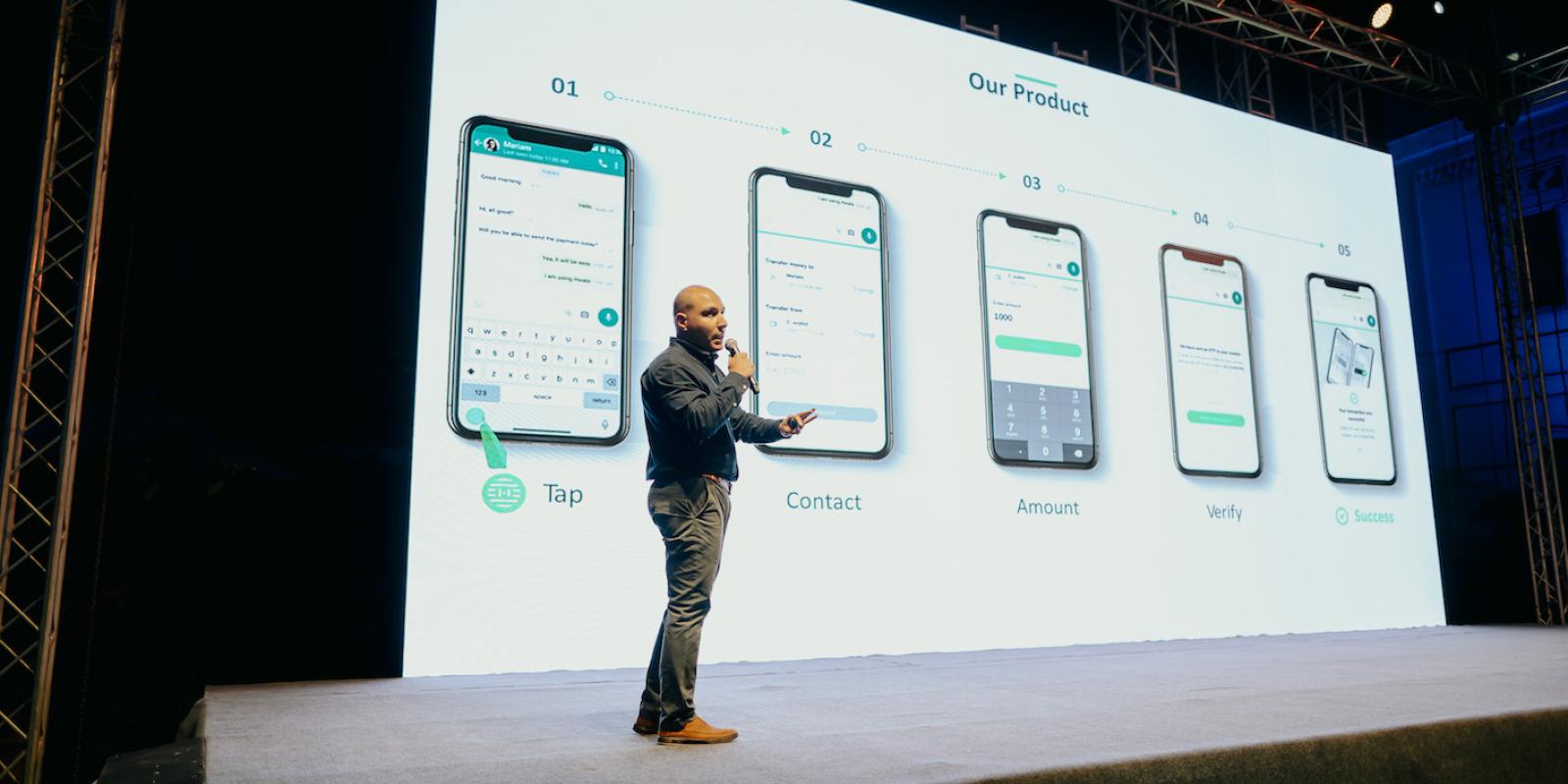 AUC Venture Lab Fintech Accelerator Celebrates Fifth Anniversary, Graduates Biggest Cohort To Date
The Fintech Accelerator at The American University in Cairo's Venture Lab celebrated its fifth anniversary this fall and graduated its biggest cohort to date. Since its inception, the Fintech Accelerator, powered by the Commercial International Bank (CIB) and in partnership with International Finance Corporation (IFC) and Mastercard, has accelerated the growth of 48 innovative startups and collaborated with leading financial and regulatory organizations to help pave the way for the fintech space in Egypt. So far, the Fintech Accelerator has engaged and trained 100 financial sector professionals to mentor entrepreneurs and help them maneuver the market.
"When we started the AUC Venture Lab Fintech Accelerator, very few people in the country knew what the term "fintech" meant and even fewer people understood the implications that it could have on the economy, on people's lives and on generating wealth and value," said Ayman Ismail, the Abdul Latif Jameel Endowed Chair of Entrepreneurship and associate professor at AUC School of Business and the founding director of the AUC Venture Lab (V-Lab). Over the past five years, AUC Venture Lab Fintech Accelerator has been committed to enabling entrepreneurs and empowering them with the knowledge and networking opportunities they need. "To date, we have supported one-third of Egypt's fintech startups, and we are committed to helping many more fintech entrepreneurs," added Ismail.
The AUC Venture Lab Fintech Accelerator is a 16-week program supporting high-growth and innovation-driven early-stage financial technology startups. It helps entrepreneurs develop their digital solutions and build the business to commercialize and scale their startups while making them investment-ready. The accelerator works across sectors, including payments, insurtech, wealth management, lending, savings, and infrastructure.
The AUC Venture Lab Fintech Accelerator was recognized as a highlight in Innovations That Inspire 2020 Challenge organized by AACSB International, the world's largest business education network, as a testament to its impact.
"AUC Venture Lab is one of the best accelerators in Egypt, connecting you with highly qualified experts that you can't reach on your own and providing you with the needed infrastructure to bring your startup to life," said Hany Al Boraie, PassApp founder. A graduate of the Fintech Fall'19 Cycle, PassApp is a mobile access control solution provider that aims to replace keys, plastic and magnetic cards, and other physical means of identification, access, and payment through their unified mobile application, hardware and software.
Mohammed Mansour, co-founder and project manager at Amanleek, another graduate of the Fintech Fall'19 Cycle, described his team's experience with the V-Lab as precisely what they needed. "We needed someone to give us a kickstart in terms of finalizing our business model, our revenue streams, and our customer segments. I'm really happy we chose the V-Lab and didn't choose another accelerator." Amanleek is an end-to-end digital insurance platform that simplifies the purchase and management of insurance products through digitization to all Egypt and the Middle East insurance seekers.
Success stories from previous cycles of the Fintech Accelerator also include Klickit, which facilitates online school payments and digital collection by charging users a small commission for each transaction while licensing their software to educational institutions to manage the payments. After graduating from AUC Venture Lab, Klickit signed a deal with GEMS Education enabling digital payments for educational entities affiliated with the global advisory and educational management firm for a network that includes more than 250 schools in 13 countries and over 6,000 students. Last week, the startup also announced a partnership with the Egyptian Ministry of Education and e-finance to launch an electronic payment service for public school fees across Egypt. Considered the first partnership of its kind in the education sector, this enables parents of all Egyptian public-school students to pay school fees directly online.
Among the graduates of the Fintech Accelerator is El Gameya. This ROSCA model-based mobile application offers its users a platform to digitize their private money cycles or get matched to users with similar saving/lending capabilities in a public circle. After graduating from AUC Venture Lab Fintech Accelerator's Fall'17 Cycle, El Gameya also raised a six-figure pre-seed investment in a round led by AUC Angels.
After graduating from the Fintech Accelerator in Fall'20, CreditFins raised investment from AUC Angels and other strategic investors. CreditFins is Egypt's and the region's first fintech platform focusing on alleviating financial stress through an innovative debt management solution that enables clients to pay off their credit card debt faster and cheaper via a streamlined subscription-based model.
This cycle witnessed the graduation of eight fintech startups this cycle, including Hwala, a social payment solution; Fusion Solutions, a contactless biometric authentication that allows youth to go cashless; Vlens, an AI-based verification engine; Cashnow, an integrated SME lending platform; eCashat, a web payment link service; HAKTIV, a security service web platform; SehaTech, a health finance platform; and Stryve, a platform that brings together all business' financial needs digitally in one place.
This month AUC Venture Lab has collaborated with Disrupt Africa on the release of the Egyptian Startup Ecosystem Report 2021 and announced a strategic partnership with Africa Fintech Summit, which takes place on November 16 and 17.