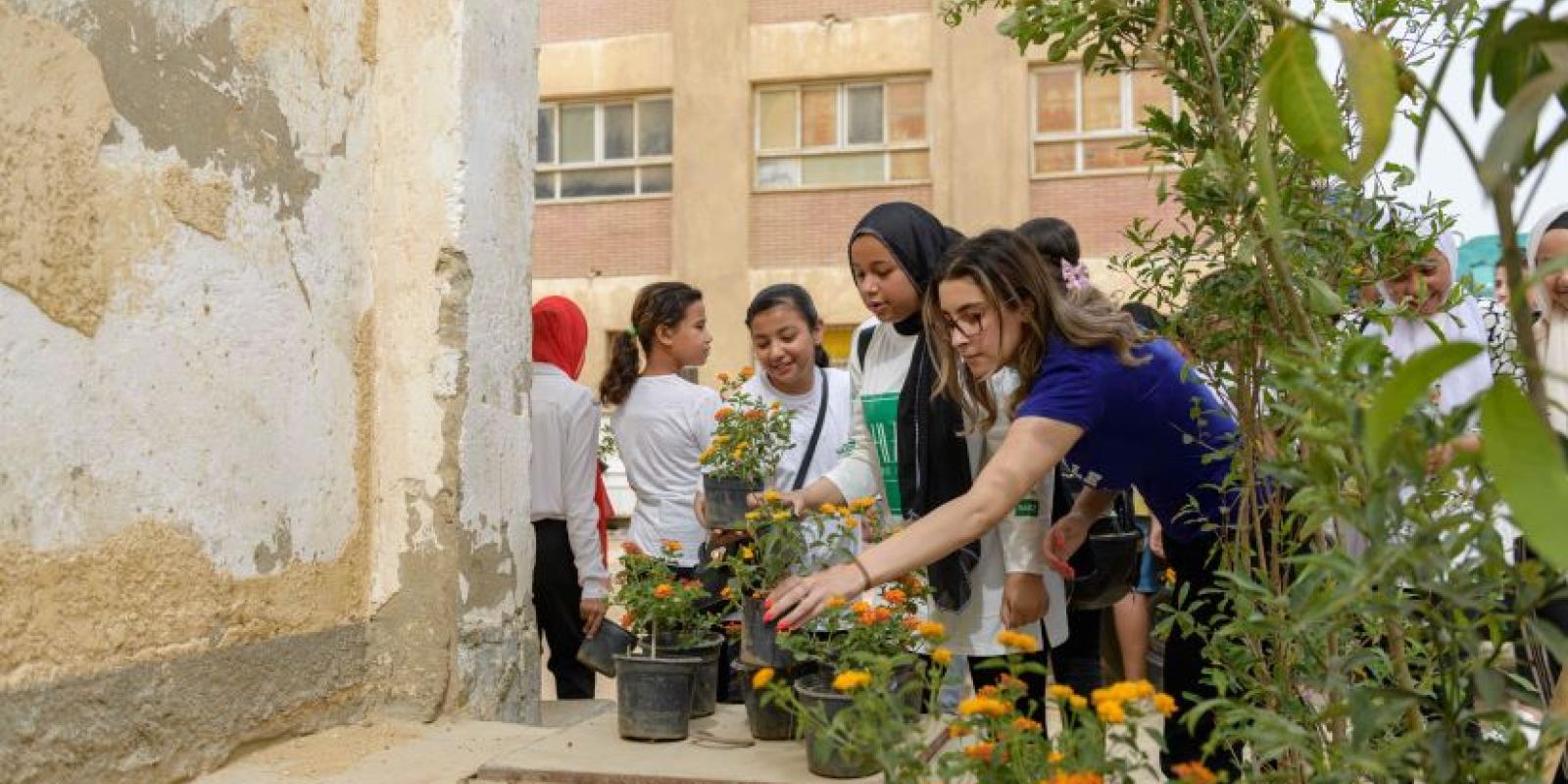 AUC Leads School-University Partnerships to Enhance Sustainability and Engagement in Public Schools
The American University in Cairo's Middle East Institute for Higher Education (AMEIHE) collaborated with the Egyptian Ministry of Education and Technical Education to build a strong partnership with five neighboring public schools throughout New Cairo. The collaboration aims to create gardening activities and training programs for students, teaching them about sustainable development, collaboration and innovation. "We want to use our resources at AUC to empower these students, helping them see that they have a role to play in the success of their school; we want to encourage them to be good citizens who are aware of the importance of sustainability and show them how to use their education to help their own communities," said Malak Zaalouk, a professor of practice and the founding director of MEIHE at AUC. "The beauty of this project is that it has so many stakeholders, including graduate students, AUC's Student Union, other student clubs at the University and a number of faculty members who have shown great interest. We've invited Heliopolis University, and we're hoping to expand more, especially since some corporate banks have also shown interest in the project."
The aim of this collaboration is to prepare students at public schools to be more aware of their interpersonal skills, engage in community work, and understand what teamwork is. The first phase of the project included turning three public schools green by planting fruit trees, vegetables and flowers with the support of AUC student Union, clubs and associations. The second phase of the collaboration involved school activities during the summer vacation, including green activities, art, theater, sports and other life skills-related activities.
"We are aiming to revive digital literacy, theater and create a feeling of belonging to the school," said Zaalouk, adding that getting the students to come to school during their summer break is a great accomplishment. "It's huge, because these kids were keen to join during the summer, while they actually skipped school throughout the year. They started to develop a sense of belonging to the school and their community and demonstrated an eagerness to learn," stated Zaalouk.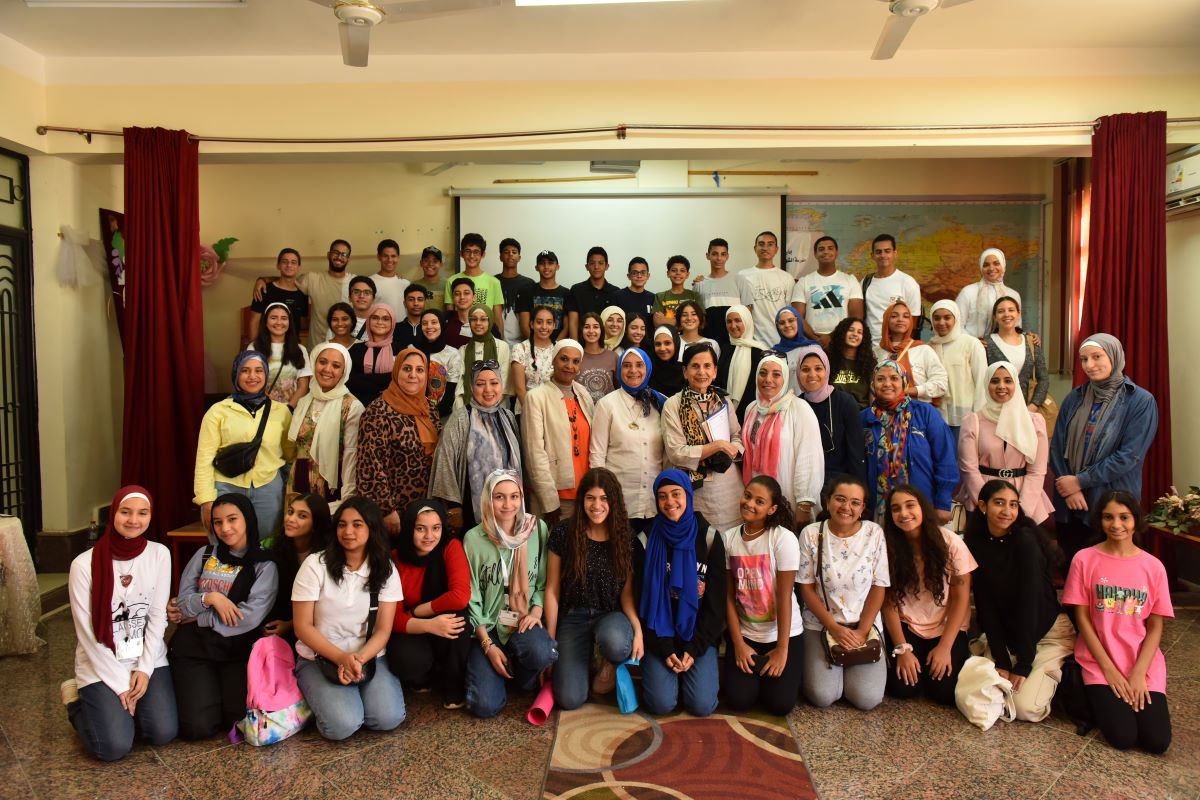 "I am very excited about this project," said Hagar El Khatib, a biology junior at AUC. "These kids have so many ideas and different talents and they are keen to give back to their schools and communities. The problem is they never had a channel to do that and this is what we are here for: giving them the means, opportunity and knowledge to start a project and sustain it." El Khatib hopes the school students will pass on their know-how to their peers, and continue the process.
Sharing similar sentiments, Hassan El Hassan, a mechanical engineering freshman, said: "I noticed these kids are hidden gems. I met a seventh-grade girl who knew more computer science coding languages than people my age. It really inspired me to want to help these students succeed."
The New Cairo Directorate encompasses 30 schools of different grade levels. Based on the plan, the current initiative begins in a pilot mode and will continue to work with five schools focusing on the intermediate preparatory grades. As the evidence of success continues to mount, the project will extend its reach to more schools.
The aim of this transformative initiative extends beyond the realms of learning and schools, embracing a holistic approach that nurtures the growth of young individuals into responsible and engaged citizens. "We have outstanding talents out there; all they need is a bit of attention. I have met amazing teachers in public schools, who are handling very difficult situations with very few resources, and they're doing miracles. It is incredible how much talent is out there, but it needs to be nurtured and encouraged," said Zaalouk.