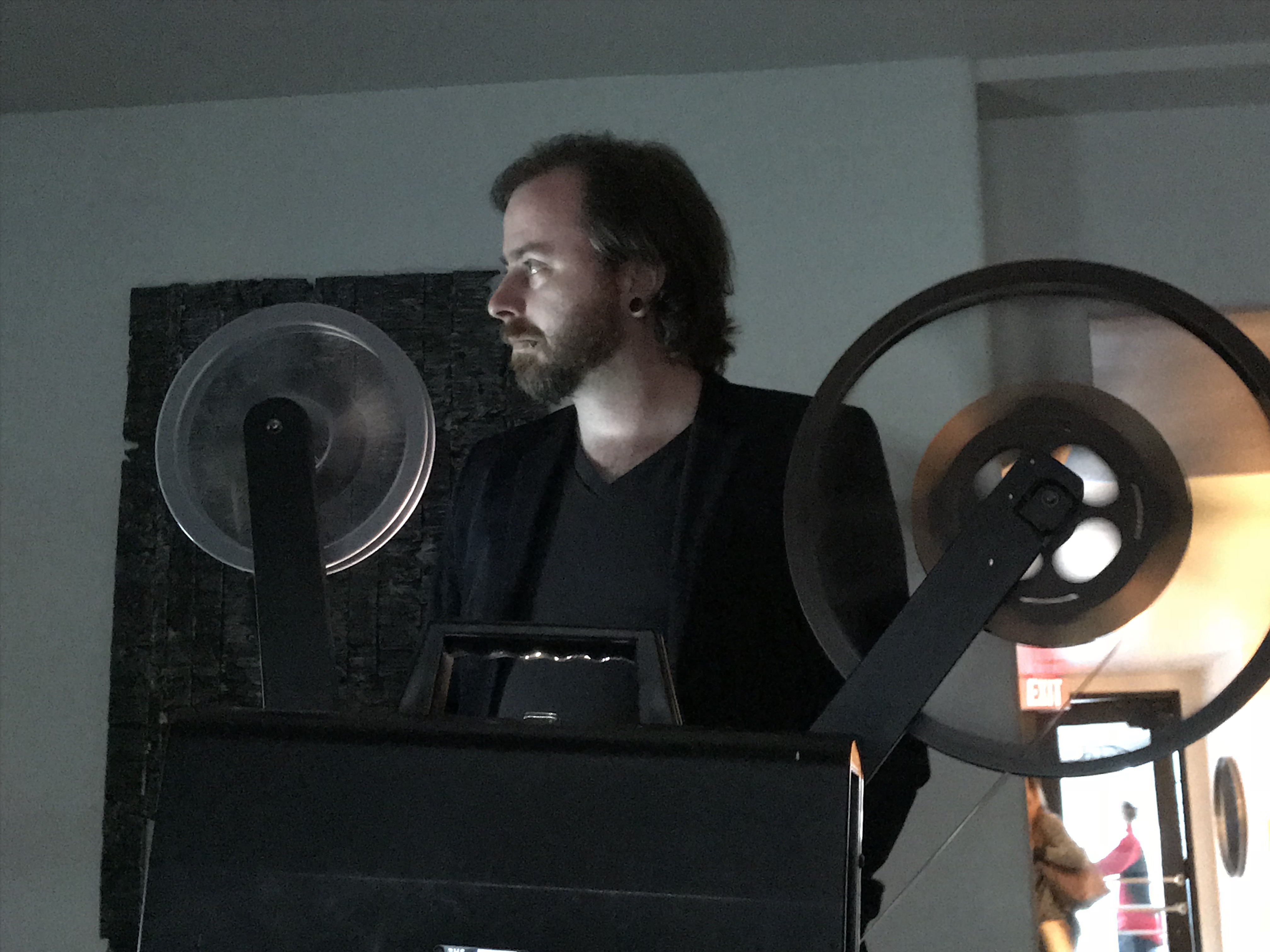 Michael
Alexander Morris
Position
Visiting Instructor of Film
Department
Department of the Arts
Profile
Brief Biography
Michael A. Morris is an artist and educator based in Cairo, Egypt, and Dallas, Texas USA. His work responds to the rapid changes in how moving images are created and experienced in the 21st century, affirming the traditional space of experiencing cinema while also exploring the implications of new media. Morris has performed and screened his films and videos at museums, galleries, microcinemas, and film festivals internationally, including Crossroads at The San Francisco Museum of Modern Art, MediaLive at Boulder Museum of Contemporary Art, The International Symposium of Electronic Art in Vancouver, Microscope Gallery, Istanbul International Experimental Film Festival, The Ann Arbor Film Festival, and Artist's Television Access.
He received a Kodak award from Florida Experimental Film and Video Festival for his performance A Chorus of Black Voids Sings in Rays of Unseeable Light, and his film Blue Movie won awards from Southern Colorado Film Festival, Haverhill Film Festival, and Athens International Film and Video Festival and was also included as part of Ann Arbor Film Festival's touring program in 2018, which was screened internationally.
Morris has also maintained an active curatorial practice, serving as creative director of the Dallas Medianale in 2015 and 2017, assisting in programming for Dallas VideoFest and the Oak Cliff Film Festival, and curating gallery exhibitions and screenings. He founded the Dallas/Fort Worth Experimental Film Society along with musician and cultural organizer Lily Taylor.
ARK: Istanbul Experimental (2020) / Other Cinema (2019) / Chicago Underground Film Festival (2019) / Milwaukee Underground Film Festival (2019) / Athens International Film and Video Festival (2019) / Experiments in Cinema (2019) / Florida Experimental Film and Video Festival (2019) / Texas Theatre (2018) / Hawn Gallery (2018)

A Chorus of Black Voids Sings in Rays of Unseeable Light: San Diego Underground Film Festival (2019) / Dallas Medianale (2019) / Chicago Underground Film Festival (2019) / Crossroads (2019) / Athens International Film and Video Festival (2019) / Florida Experimental Film and Video Festival (2019) / Revolutions per Minute Festival (2019) / Mono No Aware XI (2018) / Kuzu: Kaleidoscope (2018) / Pushkin & Gogol Pop Up (2018) / Sight Unseen (2017) / Microscope Gallery (2017)

Blue Movie: High Coast International Film Festival (2019) / The Horse Hospital (2018) / Ann Arbor Film Festival (2018) / Portland Unknown (2018) / Artists Television Access (2017) / Echo Park Film Center (2017) / Southern Colorado Film Festival (2017) / San Diego Underground Film Festival (2017) / Eye Myth Film Festival (2017) / Moviate Underground Film Festival (2017) / Haverhill Experimental Film Festival (2017) / Crossroads (2017) / Sight Unseen (2017) / Chicago Underground Film Festival (2017) / Athens International Film and Video Festival (2017) /Nasher Sculpture Center (2017) / Hallwalls (2016) / Anti-Matter [Media Art] (2016) / Black Cube Gold Hill Art Project (2016) / Winnipeg Underground Film Festival (2016) / Milwaukee Underground Film Festival (2016) / Glob (2015) / McKinney Avenue Contemporary (2015) / Visual Studies Workshop (2015) / Connectivity Through Cinema (2015) / Microlights Cinema (2015) / Experimental Response Cinema (2015) / Headroom (2015)/ 55th Ann Arbor Film Festival Tour – Alchemy Film and Moving Image Festival (2018)

MFA in Moving Image - University of Illinois-Chicago

BA in Radio, Television, and Film – University of North Texas
Research Interest
Archival Practices

Expanded Cinema

Artisinal Cinema

Essay Film

Experimental Film

Art, Technology, New Media