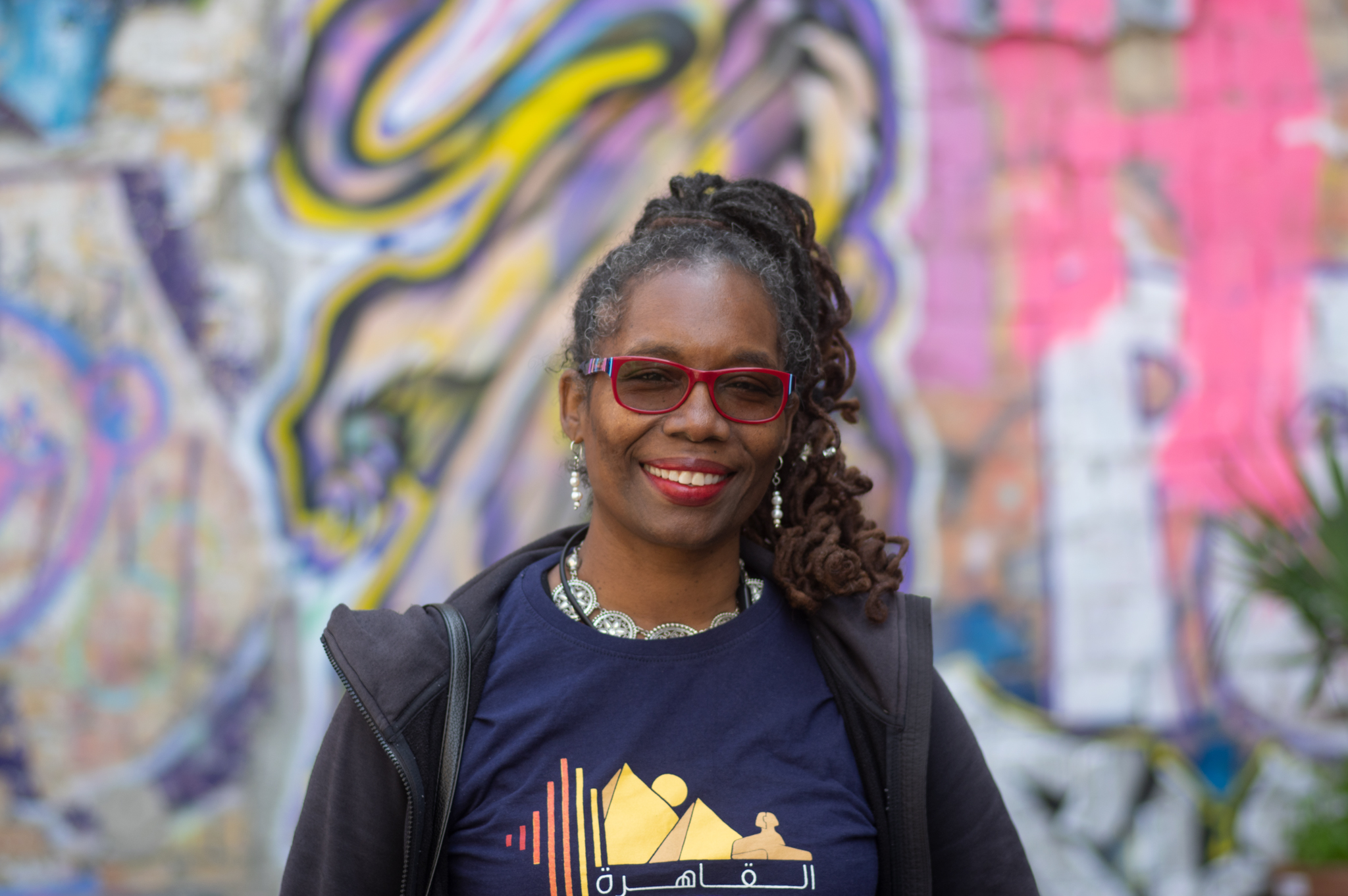 Kim

Fox
Position:

Professor of Practice

Department:

Department of Journalism and Mass Communication

Email: kimfox@aucegypt.edu
Brief Biography
Kim Fox is a professor of practice in the Department of Journalism and Mass Communication (JRMC) at The American University in Cairo (AUC) in Cairo, Egypt. She primarily teaches Audio Production and other journalism courses. PodFest Cairo, Egypt's first podcasting conference, was founded and organized by Fox in 2020. Nearly 100 podcasters converged on AUC's Tahrir Cultural Center for a keynote address and many sessions on podcasting, along with a podcast pitch competition. In 2016, she accepted a short-term fellowship at Ohio University to conduct an audio bootcamp for students interested in audio and radio. Since then, she has facilitated audio-related workshops in Beirut, Lebanon; Budapest, Hungary; Bishkek, Kyrgyzstan and more. She has been a consultant on numerous audio-related projects, including the HUSSLab, an organized research lab on the AUC campus as well as for the Enterprise Egypt podcast Making It. As the executive producer of the award-winning Ehky Ya Masr (Tell Your Story Egypt) Podcast, a narrative nonfiction podcast about life in Cairo, Egypt, she works with young freelance producers, many of them former students, writing and editing audio content.
This initiative began in 2017, and themes have focused on Ramadan, transportation, relationships and food. For three consecutive years, the podcast was awarded the Best of Competition in various categories and for several audio features in the Broadcast Education Association (BEA)'s Festival of Media Arts competition. The podcast has received other awards, including BEA's 2019 Diversity and Inclusion Creative Award. Fox is passionate about teaching audio. Her efforts have been recognized by her students, who have nominated her for AUC's Excellence in Teaching Award on four occasions, including being short-listed in 2017.
Her students have won over 50 international awards and recognitions for their audio projects since 2010, including five in 2020. For research, Fox, along with co-authors David O. Dowling, Ph.D. and Kyle J. Miller, Ph.D. received BEA's 2019 Diversity and Inclusion Research Award for their paper: A Curriculum for Blackness: Podcasts as Discursive Cultural Guides. The paper has since been published in the Journal of Radio and Audio Media: A Curriculum for Blackness: Podcasts as Discursive Cultural Guides: 2010-2020. She has a vibrant presence on social media, and she assists with managing the social media accounts for BEA, AEJMC's Commission on the Status of Women (CSW), AEJMC's Small Programs Interest Group (SPIG) and BEA's Radio and Audio Media (RAM) Division. In 2018, Fox was the recipient of the 2018 Scripps Howard Foundation's Visiting Professor in Social Media. She visited WCPO-TV in Ohio to see firsthand how they execute their social media strategies. Fox's service commitments include positions on the boards for BEA, AEJMC, the Associates for Independents in Radio (AIR) and the Arab U.S. Association for Communication Educators (AUSACE). She received both her B.S. and her M.A. degrees from Ohio University in Athens, Ohio. Fox spent decades working in the US radio industry in various positions at WOUB AM/FM/TV in Athens, Ohio; WIZF in Cincinnati, Ohio; WBLK in Buffalo, New York, WAKR in Akron, Ohio and many more.
Research Interest
Podcasting
Audio
Radio
Media Representation
Teaching with Technology
Social Media