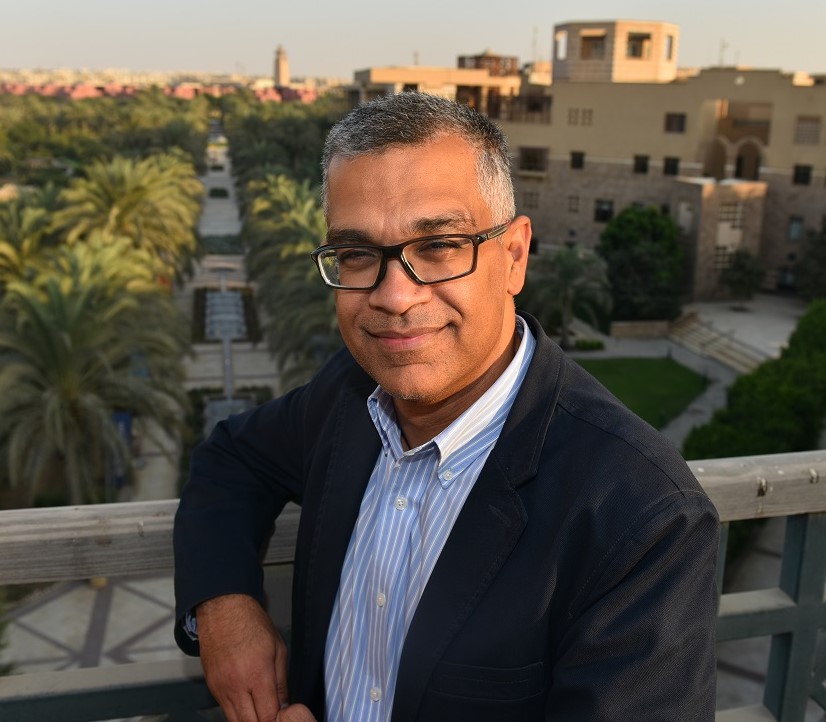 Khaled

Tarabieh
Position:

University Architect and Associate Professor

Department:

Department of Architecture

Email: ktarabieh@aucegypt.edu
Brief Biography
Khaled Tarabieh is the University Architect and an Associate Professor of Sustainable Design at the American University in Cairo (AUC). He is a holder of a Bachelor of Science in architectural engineering from Alexandria University and both a master's in city planning and a PhD in city and regional planning from the University of Pennsylvania, with a specialization in the planning of energy-efficient urban environments, high-performance building design, certification, and assessment. Before joining AUC, he worked as an assistant professor of sustainable design at the Arab Academy for Science and Technology and Maritime Transport, as well as an adjunct professor at Drexel University. He served as the technical adviser for the development of the energy section for the new STAR rating system with AASHE, a co-founder and active member of the Egyptian Green Building Council (EGGBC), and a former affiliate with the T.C. Chan Center for Building Simulation and Energy Studies at the University of Pennsylvania, where he took part in the development of the Qatari Sustainability Assessment System (QSAS) in Qatar. 
Tarabieh is a LEED-accredited professional and initiator of the LEED lab at AUC in collaboration with the United States Green Building Council, a QSAS-certified green professional with expertise in green buildings design, construction, and assessment using different types of rating systems. He was selected as one of 21 emerging leaders from the Delaware Valley Region (PA-NJ-DL) for a prestigious year-long fellowship program, the Environmental Leadership Program, to enhance the environmental movement's capacity. In addition to his academic work, he has developed 25 years of experience as a professional architect and project manager in the US and served as the director of project management for real estate services for the University of Pennsylvania, where he managed a portfolio of healthcare, office, and residential projects. He offers consultations to several professional firms in Egypt and the Gulf region. He provides professional training and support in the areas of LEED, EDGE, and BREEAM certification, green building design, and sustainable urban planning.
At AUC, he is responsible for designing, physical development, sustainability, and preserving University Campus architecture and built environment, including off-campus facilities. He teaches sustainability in the architectural design core studio, Professional Practice, Design Management, and Codes, and serves as a frequent adviser to the graduation project studio. He is a member of the Building Sciences Lab – The Sustainable Design Group, an adviser and developer of the University carbon footprint AUC report, and the chair of the AUC COP27 Task Force.
Research Interest
Thermal performance of building envelope materials for residential buildings in Egypt

Internet of things (IOT) Prototype development for smart building systems

Development of thermally efficient, light and cost-effective building materials for Agile buildings

Development of smart façade architecture

Carbon offsets and footprint accounting for educational buildings
Education
PhD in City and Regional Planning (2009). School of Design, University of Pennsylvania, Philadelphia, PA – USA.

Master of City Planning (2000). School of Design, University of Pennsylvania, Philadelphia, PA – USA.

Bachelor of Science (BSc) in Architecture (1994). Architectural Engineering Department, Alexandria University - Egypt.