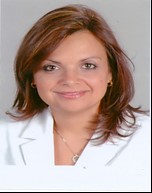 Jasmin
Fouad
Position
Associate Professor
Department
Department of Management
Profile
Brief Biography
Jasmin Fouad is an associate professor of economics and finance at the Department of Management, School of Business, The American University in Cairo (AUC).
She has worked as a training manager at the Egyptian Banking Institute (2004-2006) and as an economic advisor to the chairman of the National Postal Office (2006-2007), and advisor to the chairman of the Egyptian Financial Supervisory Authority (2009-2011). She was the deputy manager of the International Relations Office at the Faculty of Economics and Political Science (2013-2014) and the manager of the Center for Economic and Financial Research and Studies during the period (2014-2016). She was the academic coordinator of the Professional Master in Gender and Development at Cairo University and the manager of the women's unit (2016-2019).
She is a consultant to numerous international entities in Egypt ( UNDP, ILO, and UNESCO). She is also a member of Cairo University's committee on the national anti-corruption strategy and a member of the Economic Committee of the Ministry of Culture, Egypt.
She has organized national and international conferences and published national and international articles on corporate social responsibility, microfinance, the Egyptian stock exchange, foreign direct investment, financial regulation, central bank independence, mergers and acquisitions, family planning and gender-responsive budgeting.
PhD: Faculty of Economics and Political Science, Finance, Cairo University (2004)
MA with honors: Faculty of Economics and Political Science, Economics, Cairo University (1996)
BA with honors first in merit: Faculty of Economics and Political Science, Economics, Cairo University (1990)
Research Interest
Egyptian Stock Exchange

Egyptian Financial Market