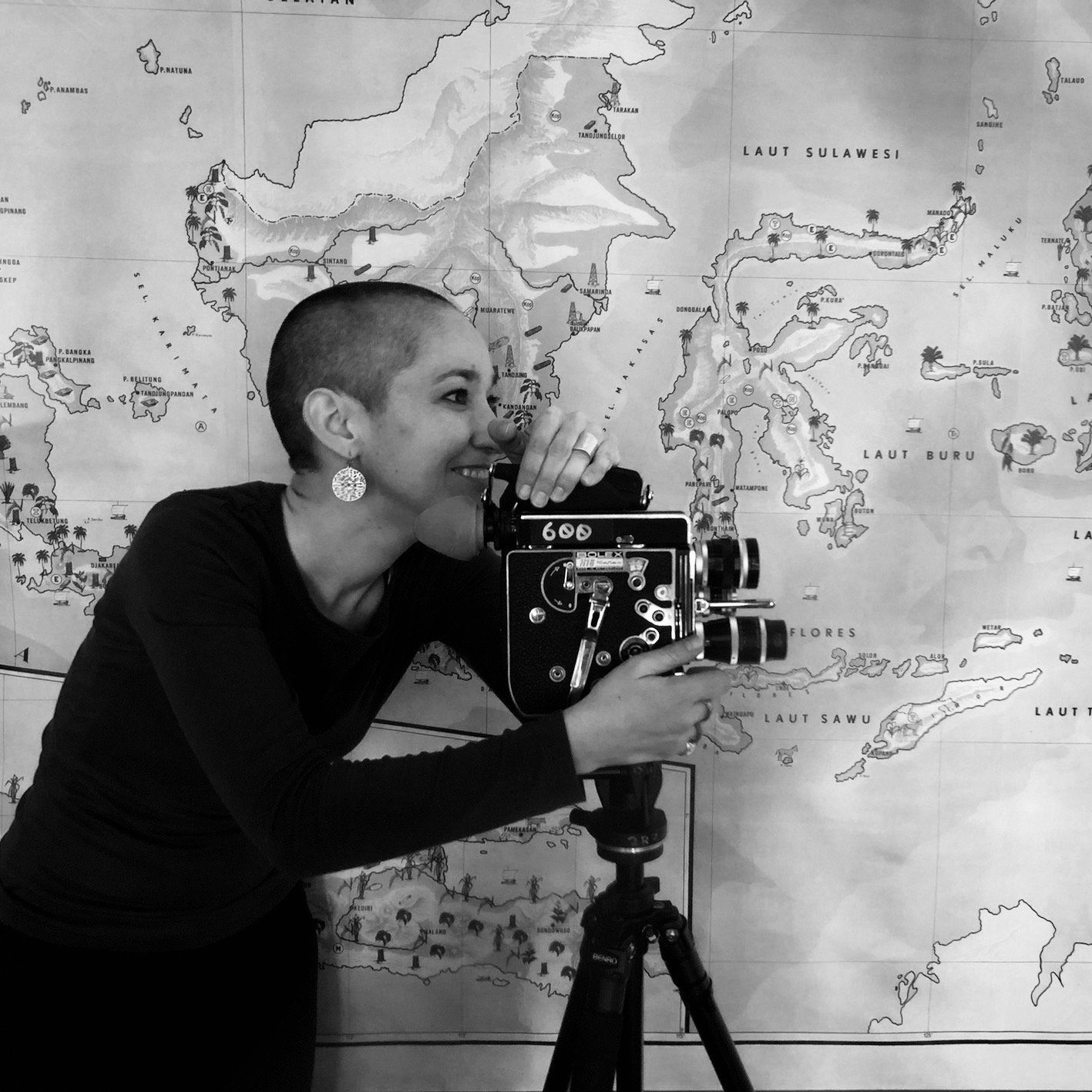 Emiko
Stock
Position
Assistant Professor of Anthropology
Department
Department of Sociology, Egyptology and Anthropology
Profile
Brief Biography
Emiko Stock teaches courses in digital media production anchored in ethnographic practice and writing. She is currently working on two projects, a film and a book, each theorizing in experimental ways an affective and haptic approach to history. Both projects result from long-term ethnographic involvement in Cambodia and Iran as a videographer and historiographer of sorts with Chams—Muslims in predominantly Buddhist Cambodia—and among them particularly Saeths—descendants of the Prophet's family. Before joining AUC, Emiko taught at Hamilton College and Cornell University, both in Upstate New York. She received her doctorate in anthropology from Cornell University and was trained in Khmer studies and anthropology at the National Institute of Oriental Languages and Civilizations and Nanterre University in Paris and at the Royal University of Fine Arts in Phnom Penh. In 2021 Emiko was a postdoctoral and senior fellow at the Center for Khmer Studies in Phnom Pen. When she is not digitally "professionally" distracted, she can be found at the analog playground somewhere between film and photography. Emiko is a board member, Society for Visual Anthropology. You can find out more about Emiko's work by visiting her website. 
2020 | "'For 'Ali Is Our Ancestor': Cham Sayyids' Shi'a Trajectories from Cambodia to Iran", in Shi'a Minorities in the Contemporary World: Migration, Transnationalism and Multilocality, O. Scharbrodt & Y. Shanneik, eds., Edinburgh: Edinburgh University Press, 227-256.

2019 | "Archiving the Difficult to Picture", Southeast Of Now: Directions in Contemporary and Modern Art in Asia, 3(2), National University of Singapore, Singapore, 131-148.

2016 | "Two Rituals, a Bit of Dualism and Possibly Some Inseparability: 'And so that's how we say that Chams and Khmers are one and the same'", Sojourn Journal, 31(3), ISEAS – Institute for Southeast Asian Studies, Singapore, 786-825.

2012 | « Au delà des ethnonymes. A propos de quelques exonymes et endonymes chez les musulmans du Cambodge », Moussons, 20, IRSEA, Aix-en-Provence, 141-160.

2009 | « Parce que Champa et Cambodge ne faisaient qu'un... Quand les esprits s'emmêlent pour tisser la trame d'une histoire passée sur le métier d'une intégration présente », Udaya, Phnom Penh, 243-275.

2016 | « La société civile cambodgienne: ruptures, incertitudes et ingérences étrangeres », with B. Formoso, in Sociétés Civiles en Asie du Sud Est. Entre pilotage d'Etat et initiatives citoyennes, Formoso ed., ENS, Lyon.

2010 | « Les communautés musulmanes du Cambodge: un aperçu », Atlas des minorités musulmanes en Asie, E. Gilquin ed., Paris CNRS/Bangkok IRASEC, 183-216.