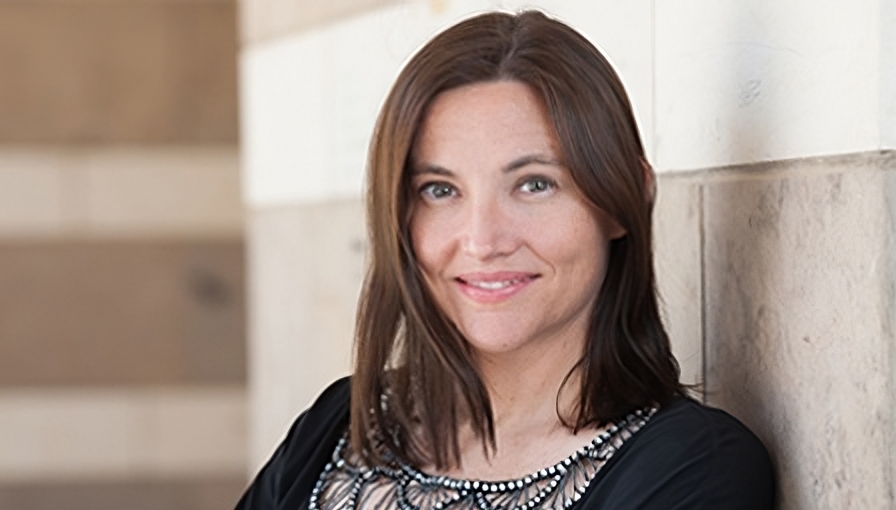 Chelsea

Green
Position:

Associate Professor and the Music Program Director

Department:

Department of the Arts

Email: cgreen@aucegypt.edu
Brief Biography
Chelsea Green is an associate professor of music and the music program director at The American University in Cairo (AUC). She teaches music history, introductory ethnomusicology, music theory, music entrepreneurship and guitar performance. Drawing on her experience as a professional guitar soloist and ensemble player, Green also directs Cairo Guitar Collective and the AUC Guitar Ensemble, both ensembles consistently perform throughout Egypt.
In 2020, the Rebus community published Green's open textbook called Sight-Reading for Guitar: The Keep Going Method, which is the first open book published by an AUC professor. Along with teaching and performing, Green transcribes music for guitar. She recently completed a set of French art songs for guitar and voice. Her transcriptions are published and distributed by California Guitar Archives (CGA). CGA also distributes her full-length album, The Mélodies of Eric Satie and Reynaldo Hahn, performed by duo Les Copines (Risa Larson, soprano and Chelsea Green, guitars). In 2011, she published a philosophical article entitled Permission to Play: Obstacles and Open Spaces in Music-Making. The article describes how the phenomenon of play, as articulated by the philosopher Hans George Gadamer, relates to the performing arts.
In 2010, Green was selected to participate in the month-long Asian Pacific Performance Exchange (APPEX) in Bali, Indonesia. During the exchange, artists from East Asia and the United States studied traditional Balinese performing arts and created collaborative performance pieces.
In 2006, Green co-founded an electric guitar octet entitled the Los Angeles Electric 8. The octet's repertoire spans the late Renaissance to today. During her six-year membership in the octet, the Los Angeles Electric 8 recorded three full-length albums and performed in a variety of US national festivals including the Strathmore Guitar Festival, Sundays Live at LACMA, REDCAT's Summer Studio, World Festival of Sacred Music and MicroFest.
She holds a Doctorate of Musical Arts, with a specialization in guitar performance, from the University of California, Los Angeles. 
Research Interest
Music pedagogy
Aesthetic theory
Performance theory
Guitar in chamber music
Writing about music
Practice methods
Cross-cultural art exchange
Guitar intabulation and its role in the development of opera
The Enlightenment and Niccolò Paganini
Guitar ensemble
Electric guitar applications in classical music
Art song and transcription of quality works for guitar