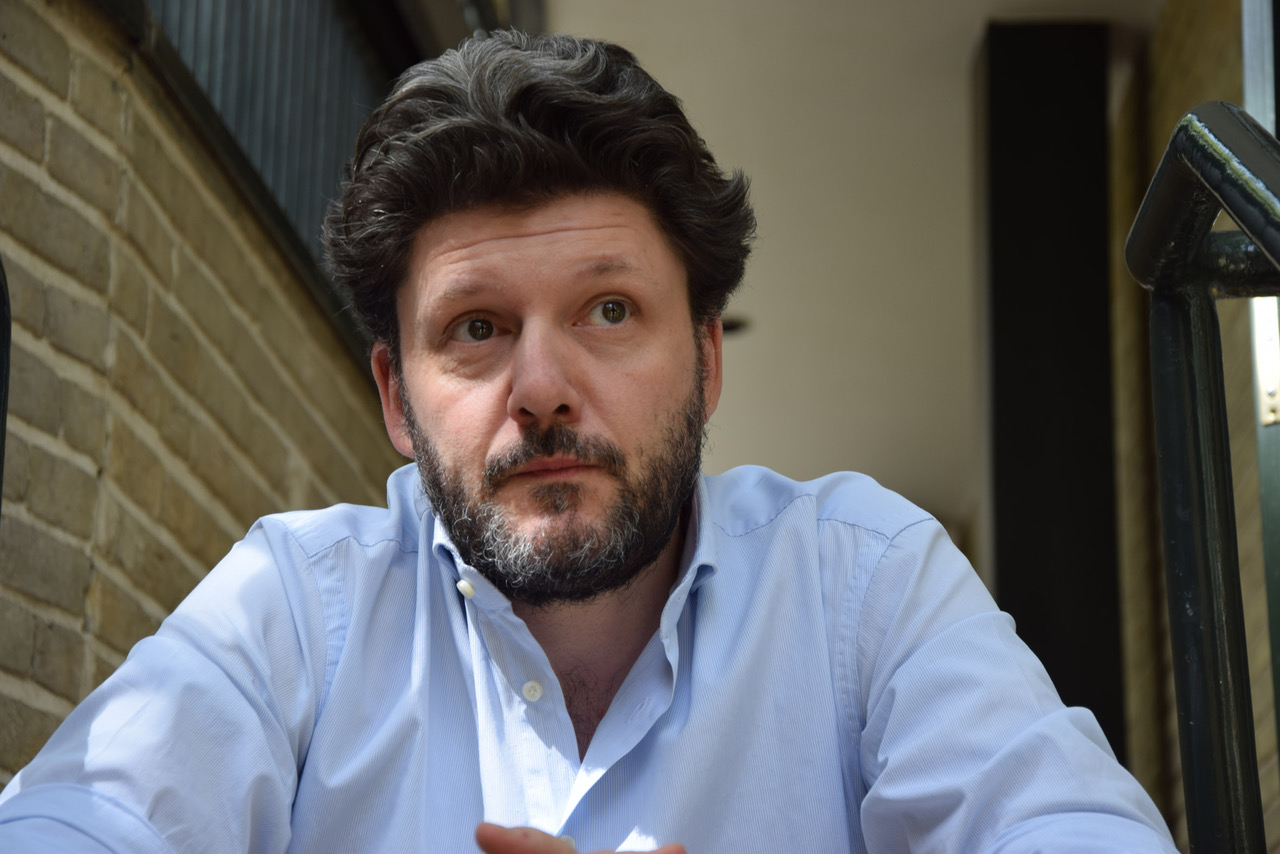 Alessandro
Topa
Building
Prince Alwaleed Bin Talal Bin Abdulaziz Alsaud Hall
Position
Associate Professor
Department
Department of Philosophy
Profile
Brief Biography
Alessandro Topa obtained both his MA ("Lógos and Praxis. The Structure of Practical Knowledge in Plato's Early Dialogues", 1998) and PhD ("Since Thought Needs a Body. The Problem of a Metaphysical Deduction of the Categories in Kant and Peirce", 2006) from the Rheinische Friedrich-Wilhelms-Universität Bonn, Germany, where he studied Philosophy, Communication Research and Comparative Literature. After completing his studies Topa worked for two years as a free-lance journalist for the renowned Frankfurter Allgemeine Zeitung, the Neue Zürcher Zeitung and the German Federal Agency of Civic Education. His main focus in these years was Iranian History, Culture and Politics. Alessandro Topa joined the Department of Philosophy of AUC in September 2009, acting as the Graduate Program Director since 2015. In Fall 2017 he became a fellow of the department of philosophy of the Otto-Friedrich-University in Bamberg, Germany. He is a member of the Kant-Society, the German Society for Philosophy and the German Society for Semiotics.
Education
1998: MA, Rheinische Friedrich-Wilhelms-Universität Bonn
2006: PhD, Rheinische Friedrich-Wilhelms-Universität Bonn
Selected Publications
Topa, Alessandro (2017): "The Reemergence of Schiller in Peirce's Reminiscences of the Æsthetic Letters: A Critical Addendum to D. Dilworth's Account of the Provenance of Peirce's Categories in Schiller ", in: Cognitio, Revista de Filosofia, São Paolo, vol. XVIII/2, pp. 326-343.
Topa, Alessandro (2016): "»I have to confess I cannot read history so« – On the Origins and Development of Peirce's Philosophy of History", in: European Journal of American Philosophy and Pragmatism, vol. VIII/2, pp. 71-96.
Topa, Alessandro (2015): "»The Sense of Talking of Modes of Being« – Envisaging the (Non)Identity of Mode and Category in the Horizon of an Architectonic Hermeneutic of Being", in: Journal Phänomenologie 44/2015, pp. 39-55.
Topa, Alessandro (2013): "»A Circle of Categories of which Kant's Form an Arc« – Zur diagrammatischen Struktur des topischen Zusammenhangs in der frühen Peirce'schen Kategorienspekulation, in: Engel, F., Queisner, M. & Viola, T. (Eds.): Das Bildnerische Denken: Charles S. Peirce, Berlin, Akademie-Verlag, pp. 189-218.
Topa, Alessandro (2007): Die Genese der Peirce'schen Semiotik, K & N, Würzburg.
Research Interest
Categoriology and Metaphysics
Semeiotic Logic and Philosophy of Language
Theories of Normativity
Philosophy of History