Music Technology - BA
Program Overview
Whether you want to produce music, create soundtracks for movies or work in the audio engineering field, AUC's Bachelor of Arts in music technology program has everything you need to turn your passion for music into an exciting career. This innovative program offers you a cutting-edge education in the world of sound engineering, from recording and editing to production and broadcasting. You will learn to work with state-of-the-art tools and technologies, gaining practical skills that are in high demand in a variety of industries. But that's not all; you will also develop leadership, problem-solving and time-management skills that will prove invaluable in any career you pursue.
The Bachelor of Arts in music technology program received the Supreme Council of Universities equivalency, which allows AUC graduates with this degree to apply for the Egyptian Musicians' Syndicate membership at the professional level.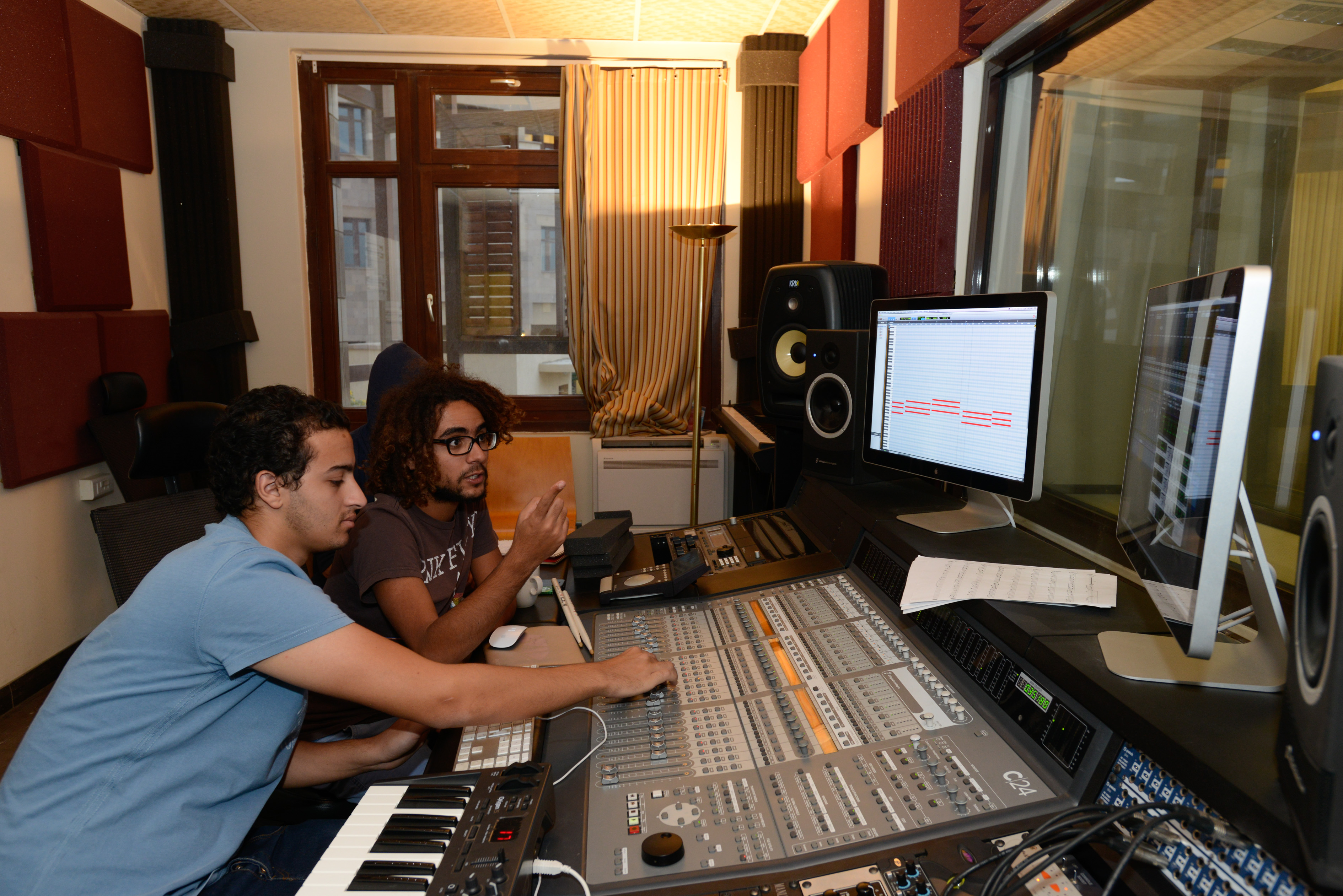 Music Technology - BA
Degrees and Admission Requirements
Students wishing to pursue a Bachelor of Arts in music technology or the music technology minor should meet the minimum academic and admission requirements set by AUC.
Learning Outcomes
Students enrolled in the music technology program will be able to:
Use a variety of music production tools to compose, record and mix their own music in a variety of genres and styles.

Apply fundamental principles of acoustics, signal processing and digital audio technology to analyze and manipulate sounds, create effects and design custom soundscapes.

Collaborate effectively with musicians, producers and other creative professionals to develop and produce high-quality recordings, soundtracks and other music projects.

Use their technical knowledge and skills to solve complex problems related to music production.

Communicate effectively about music technology concepts and practices to both technical and non-technical audiences.
Career Paths and Practical Experience
The program offers a professional development series of workshops every semester as well as a variety of hands-on experiences and internships.
Graduates of the music technology program have found success in these careers:
Entrepreneurs (e.g., recording studio owners)

Producers and recording engineers for music, film, TV and video games

Composers in a variety of genres, including classical, pop, jazz, EDM and more

Composers and sound designers for film, TV and video games

Teachers of music technology

Professional musicians and recording artists in a variety of genres

Voice actors for film and TV
Scholarships
Excellence for Everyone
AUC will help you set your path to success from day one.
Students can receive anywhere from 20% to 100% of tuition coverage through scholarships and the Excellence Scholarship Program.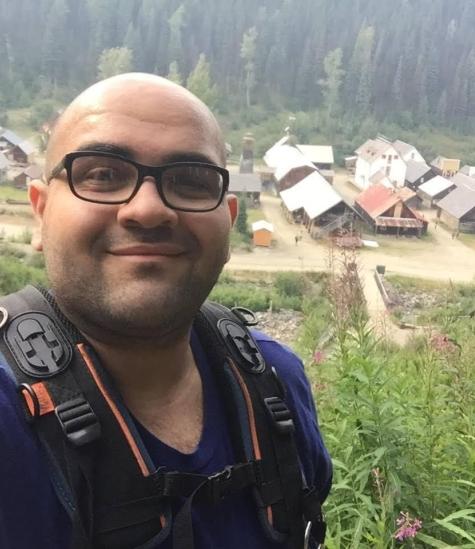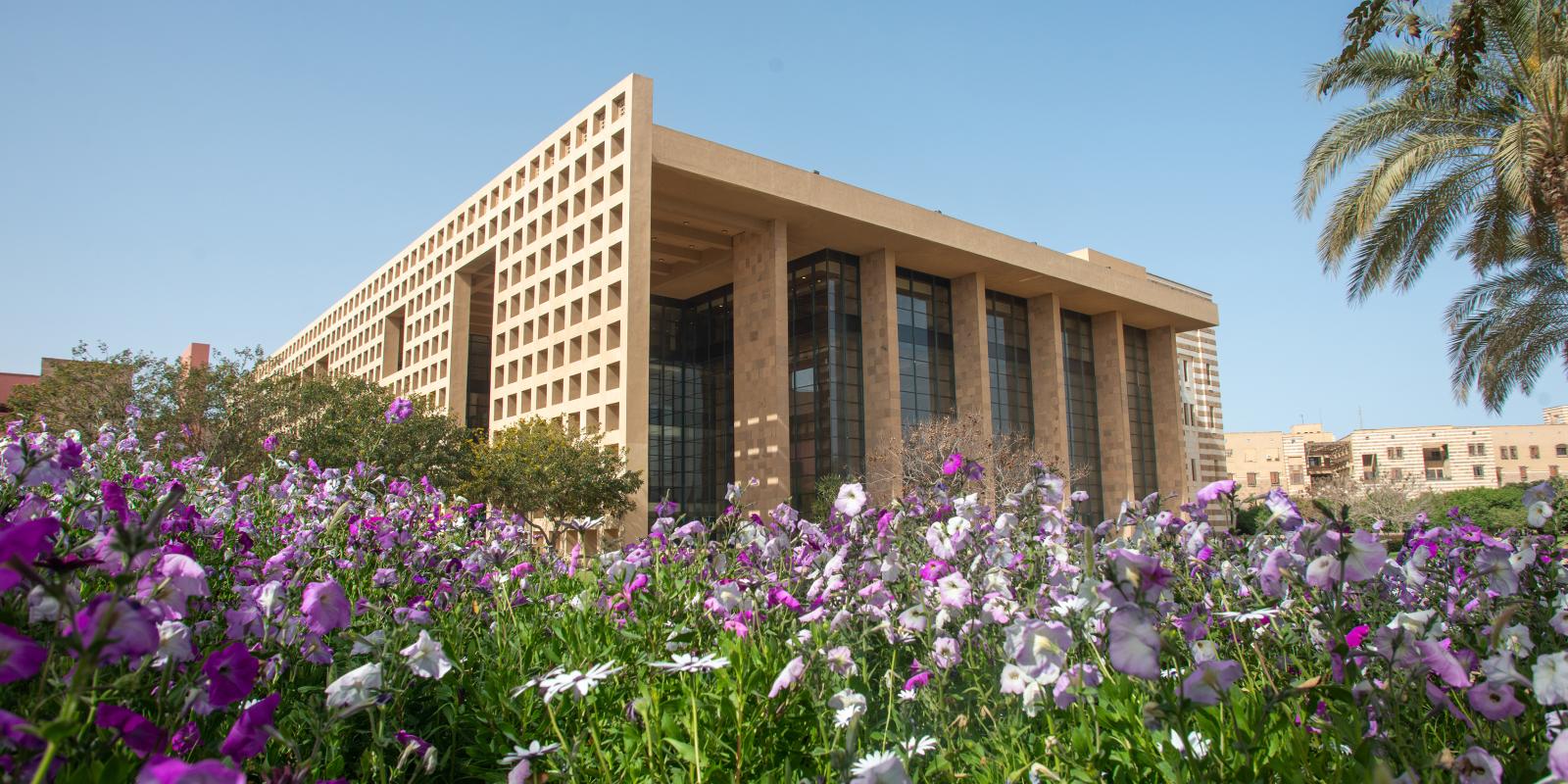 Discover More in Academics
Learn about related programs, minors, accreditation and more.